**The posts I write might contain affiliate links or be written in collaboration with businesses or brands. Please see my disclosure policy for more information.**
Imagine having the freedom pursue whatever your dreams might be, and having the freedom and courage to do so. Imagine feeling the empowering rush that one gets when they make a decision that changes their life's course (for the better) forever. Sounds amazing doesn't it? But for many of us, it also sounds unattainable. The good news is that there are ways to set yourself up to take that leap of faith, without crash-and-burning right over the edge of the cliff.
But first, we highly recommend you take some time to determine that what you have planned is truly a Leap of Faith, not a Spontaneous Wild Hair. Does the world really need a gerbil/hamster styling salon? Will people not only wear but embrace the Urban Somberaro (that's a Seinfeld reference for you 80's Ladies)? Lofty hopes and dreams are a beautiful thing but is your aspirations include a new product or "never-heard-of-before" business concept, do as any entrepreneur would and do your homework.
Create a Safety net: Unlike cartoons characters who flail about and topple themselves off of precipices, we humans don't bounce. Your safety net will obviously be a hypothetical one, but just as important regardless. Create a safety net in the way of a support system, a "plan B" or a nest egg of dinero tucked away.
Do Your Homework: Like I mentioned above, determine if your Leap of Faith idea really has a place in the world. You may think that just because your community doesn't have an Oxygen Bar that this would be the perfect business to add to said community. The deep question to ask would be, is there a need for an Oxygen Bar in your town, and do people even know what it is. There needs to be an obvious benefit for folks to want/need what you are offering and we emphasize obvious. Your idea may be brilliant, but simply not a priority to those you hope will patronize your biz. Look for untapped niches, unfolding trends and solutions to glaring problems as inspiration for your Leaps of Faith.  Laser in on your ideal client, identify if this new project/service/mission/product fills a niche that needs filling or solves an problem that needs solving.
Make Your Leap Realistic: Goals, hopes and dreams are all critical pieces of our individual human puzzle, however we need to make these goals reachable before we poise to take our monumental leap of faith. If you want to take a leap of faith into being the first female American Ninja Warrior, yet you haven't done a push up in twenty years, you may need to dial back your expectations a bit. As small business owners we all know these leaps of faith do not come with time, work, sweat and even a few tears.
Identify What's Holding You Back: If you Leap of Faith is more like a, "ready…aim….Ok..wait. Ready….aim…hold up.." you may have some big (or maybe no-so-big) blocking your leap.
Jim Carey quote; "You can fail at what you don't want, so you might as well take a chance on what you love."
[ez_box title="Feature Box Title" color="orange"]
FYI-My ebook FREElance FREEdom is on a Kindle Countdown Deal right & can be snagged for only $4.99!! (don't wait-the price will go up tomorrow!) http://ow.ly/dcJp304XFIF
[/ez_box]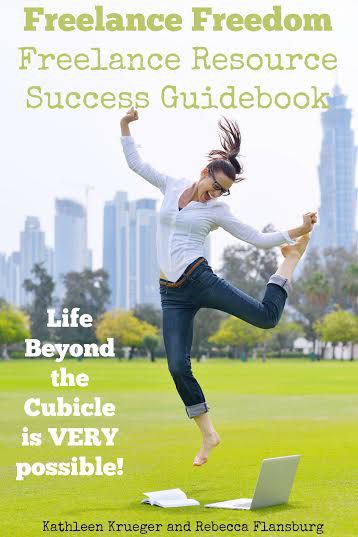 Have you been secretly (or not-so-secretly) dreaming of working from home, making an honest living and flexing that work around the needs of your family? I am talking about taking the skills you already have and finding people/clients who are willing to pay you for your knowledge/help/guidance.
My commitment to this subject is a sincere desire to help others. My goal is to help readers, and women just like me, discover that there IS "life beyond the cubicle."
I want to educate newbie and veteran solopreneurs (in my fun and quirky style) that working from the comfort of home and supporting a family is totally possible. My FREElance FREEdom ebook is not "the fluff" of working from home. It is real life, I've-been-there-done-that, "no B.S." details that share the tips, secrets, best practices, processes and resources that peel back the curtains of being self-employed and a business owner. Working from home is not all butterflies and unicorns, but it IS completely worth it.
Ready to learn about creating your own home business while earning a honest living on your own terms? Go HERE to take the first step in realizing your work from home dreams.