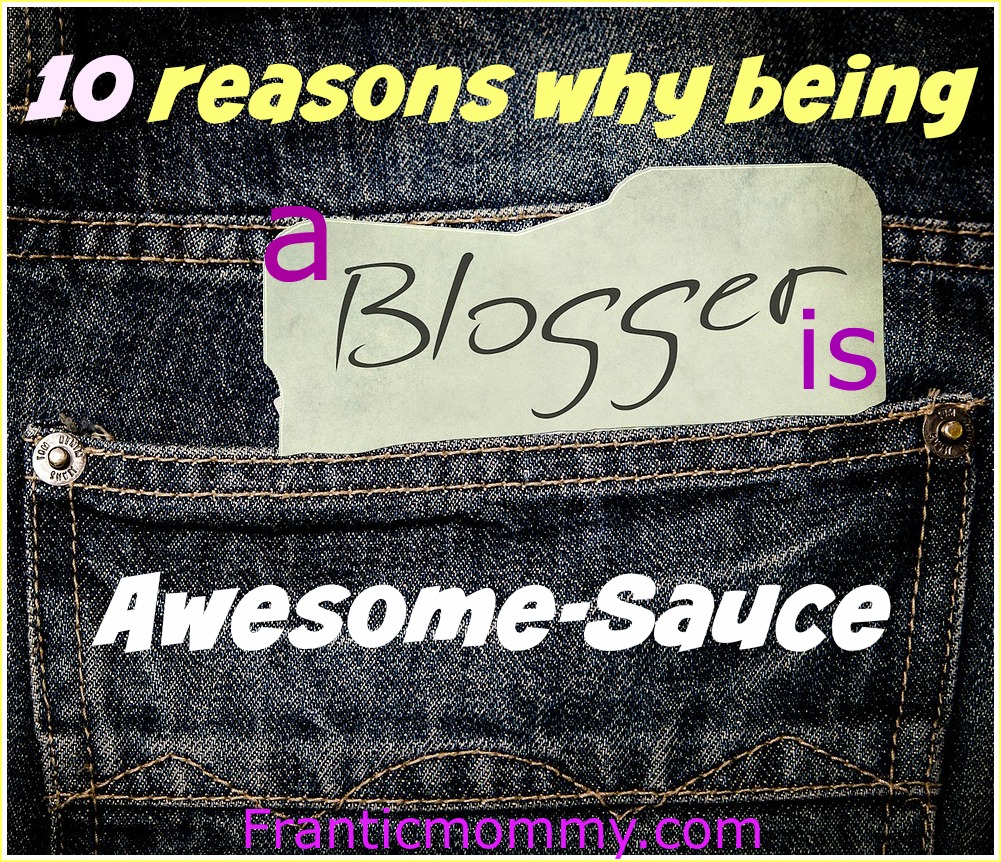 10. This comment is from my My Blog is My Treehouse post, but also one of the reasons I blog: In my day life, I need to always measure what I say, proceed with caution, and diplomacy rules. My Treehouse gives me a place to laugh at myself, tell a good poop story, and be "raw and real" without repercussions of my daily life. Alter-ego? Maybe. A really kick-*ss alter ego 🙂
9. It's really cool to use words like "she's in my Tribe" or "I'm working on a meme right now."
8. You get to tap into a world that is mind-blowingly cool and become friends with people you may never meet.
7. The things you will learn! Oh.My.Goodness. I never went to college. That's OK, I have a slew of amazing Smart Friends in my Tribe (there's that word again) I can ask if I get stuck on anything from html to pet care basics.
6. You will never feel alone again. I wish, wish, wish I was in the Blogosphere 10+ years ago when I was struggling with miscarriage and infertility. The isolation back then was almost unbearable. Now, I know of many people and places I can go to where other parents understand, know, and would have been able to make me feel not-so-alone.
5. Because, if you have lots to say and share (and I know you do) this personal piece of blogging real estate is the perfect place to do it.
4. Because you can help people (refer back to #5 and #6)
3. Because it's a great place to let your Freak Flag fly. Plus you can blog as a hobby (simply a means of helping people) or use it to make money.
2. It's a great place to tell all the goofy stories your friends, coworkers, and family are sick of hearing (ok, that's my reason) or share the latest-and-greatest widget your just discovered that makes your life oh-so much easier.
1. It's costs very little to start a blog and is waaayyyyy cheaper than therapy. Basic hosting per month through BlueHost is less than 4 things at the Dollar Store. Sure, you can get all fancy and hire a designer blah, blah, blah..but you don't need to. Just pick a domain name through BlueHost, click One Step Install, and presto-you are the proud owner of a blog. 
Now it's time to share your gifts with the world.
HAPPY BLOGGING!
P.S Don't forget my Crazy-Good November Sale is still on! Go HERE to score some DEALS!