How to Make a STEADY Income as a WAHM (Part One)
Recently a dear friend of mine (who is also a freelance writer) revealed to me she had just lost the client that was the source of the majority of her income. The loss was due to cut-backs, not the quality of her work. I know for a fact she is a hard worker and a great writer. Unfortunately this loss came on the heels of not only her husband's job loss as well, but major medical bills for the couple's young son. Faced with mounting bills and bleak prospects for work…she was panicked.
Sista, I have SO been there.
None of us have crystal balls or magical powers that allow us to see into the future and know what is to come. When my major "OH CRAP" moment came it was in the form of a non-paying client (my second biggest client), the unpredicted closing of another clients business and a death of yet another. My income was reduced in the snap of a finger by about 30%. And it hurt.
It's one of those lessons you really only need to learn once. This major kick-in-the-financial-shorts taught me many things, but the main one was to always have multiple streams of income running in my financial arsenal. We adore these wonderful clients who make up a large part of our income, but life happens and these wonderful clients can slip away. From my experience it's better to have a steady flow of money coming in from multiple places than have your income stream be as dry as the Sahara Desert in the blink of an eye.
So how can this be done? How can work at home moms keep a steady stream of dollars flowing into their business? I am offering up the below ideas based on the assumption that, as a WAHM, you are already working your biz in some way and making money from your chosen skillset. These tried-and-true ideas are additional streams of income idea on how you can Make a STEADY Income as a WAHM. Enjoy!
Diversify: If you have been successful writing for one magazine, start pitching to others. Your past published articles act as a resume of sorts and proof to other publications that you are an experienced writer. Scan your published clips, create a document with links to other work you've created and sold and you can even do like I did and create a Freelance Portfolio page in your website to send prospective clients to.
If you are used to doing blog posts for one client, ask for a referral for another. Haunt sites like Elance and Hire My Mom to find new opportunities for work. Even if you are feeling like you have plenty of work, never stop prospecting for more.
Don't Dismiss the Littles: By "littles" I mean the sites like GigWalk and Fiverr that offer your services for a small amount of money. I know offering a service for $5 barely seems worth your time, but sites like Fiverr have been a steady source of easy work for me for almost two years. Last year, I funded nearly of my Christmas gift shopping expense with the money I earned from Fiverr. The key for you the service provider is SPEED. Only offer Gigs you can do quickly; 15-20 minutes or less. For me, since I write fast, I offer the option of 300 word parenting articles or 300 word social media articles for $5.00. Another WAHM that I know is a proofreader on Fiverr and makes a respectable income from proofreading other people's work while her 5 kids nap, play or after they are in bed for the night. Don't rule out these smaller streams of income. Fiverr may take a little time and patience to build up a client base, but it can turn into a solid stream of income, not a big waste of time.
Get Creative: I have been an eBay seller since 2000 and though I have never experienced a landslide of income, I can tell you that those $20 sales always come at a great time. I highly recommend setting yourself up as an eBay seller and don't sell any items under $10 in value. Study other seller's listings to see how it's done, ask for free boxes and packing materials from area businesses and do you best to take quality pictures. Even basic pictures snapped with your iPhone will work as along as the item has a good (and extensive) description and a fair price. Fellow mompreneur, Sarah Titus, has a TON of great eBay selling info on her website as well and here is one of the many things I have for sale on eBay.
Do you know of any good "multiple streams of income" ideas? If so, please share!
Check out  "Part Two" of this info-packed series and there will be more great ideas on how to make some extra money from home!
P.S.S It'a almost over!
P.S Don't forget my Crazy-Good November Sale is still on! Go HERE to score some DEALS!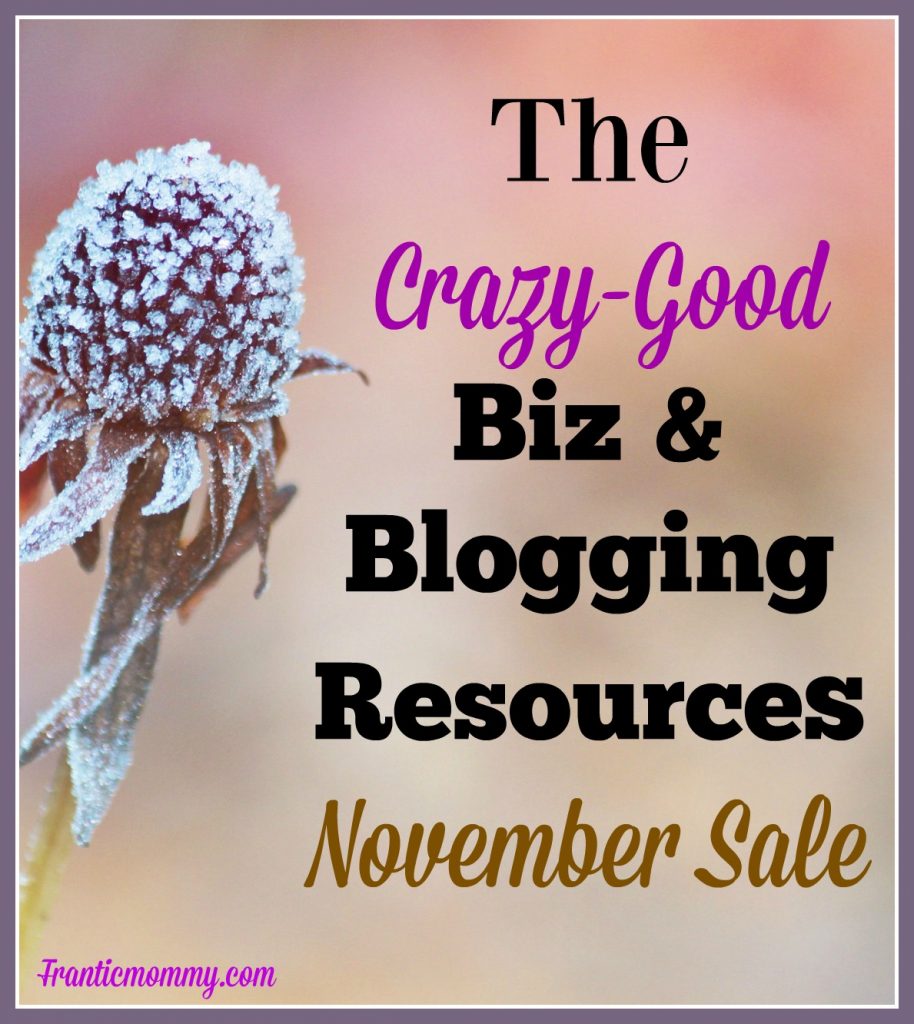 ****
–
Introducing FREElance FREEdom
Your Guide to Making the Leap to Being a Work At Home Professional
Have you every dreamed of working from home on your own terms? Dreamed of earning a steady, and honest, income while still having plenty of time for friends and family.
Lucky for you, it is all very possible. It's a life that I have successfully been living for over 4 years…and I can't imagine supporting my family (and following my dreams!) any other way.
Within the pages if this robust 85+ page downloadable e-book and resource guide is the motherlode of awesome information about working from home (on your own terms) all rolled into a handy read-at-your-own pace guidebook.
Whether you are looking to pursue a career as a freelance writer, virtual assistant, graphic designer (and more) this Resource Guide will provide the insight, tools, guides, advice and strategies that can apply to any freelance business. If you want the very basics of getting started without the benefit of support and coaching, this eBook is for you.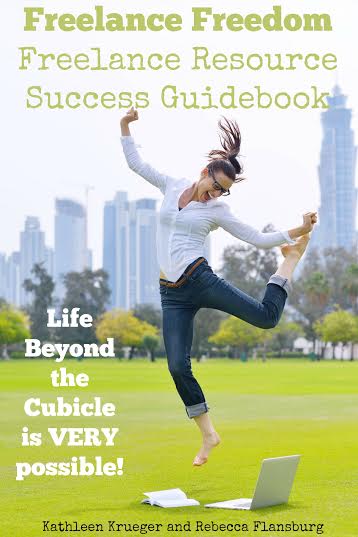 The Jump-Start Your Year Sale!!
Get this e-Book and Resource Guide for only $9.99 for a limited time!