Recommendations
I created this recommendations page, affectionately called mt "WAHM Toolbox," so my readers and solopreneurs could easily find personally recommended services, products and companies that I use and/or those I know are valuable. This way you can quickly find great products and services all in one place.
Disclosure: There are some affiliate links below, but these are all products I highly recommend. I won't put anything on this page that I haven't verified and/or personally used.
Below are some of the most primo, helpful, phenomenal, rad, affordable, resources that I have come across in my blogging journey. Some are ways to earn extra jing, some will help make your business better, some will help with the work/life balance. Plus some quirky, odd, and just plain fun things as well.
All have been used, tested, and reviewed my Moi 🙂
FIRST, I have had many requests to put my links for the What it Takes to be a Virtual Assistant Series in one place. Ask, and you shall receive 🙂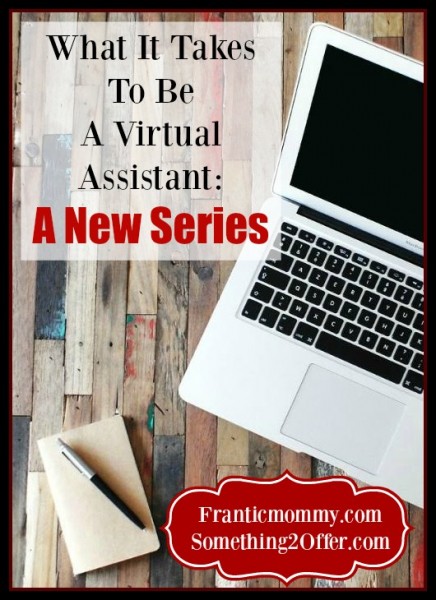 Thaleia Maher from Something2Offer and I have joined forces to co-create a series this month called What it Takes to Be a Virtual Assistant.She and I have had so many valuable discussions about being virtual assistants and working from home thtat we decided to get serious about this topic and create something that will really help readers understand what a VA is, and move forward in their quest to become one.
These are just a few things we will be covering on Franticmommy, and Thaleia'sSomething2Offer blog: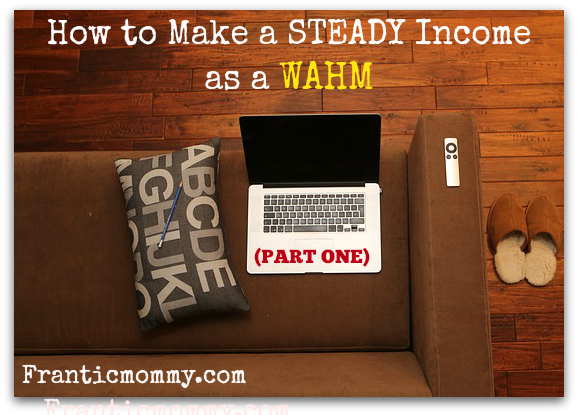 THE TOOL BOX



Money-Making Tools, Courses and Resources
How To Work From Home Selling On Amazon FBA from Jessia Larrew from The Selling Family: What the heck is Amazon FBA? Basically, you have an online store, that is ran by Amazon. You are in charge of finding your own products to sell. That is what differentiates you from other sellers. Once you have inventory to sell. That is sent to an Amazon fulfillment warehouse, where they will store it for you until it sells. Once the product has sold on the Amazon website, the warehouse employees pack that item into a shipping box and send it off to the customer. If the customer needs help with their order, they ask Amazon.
Selling on Amazon FBA: If you are an online shopper, you are fully aware of the beauty and reliability of Amazon. When buying on the site you may have even noticed that there are multiple sellers on the items you are looking at purchasing. Anytime that an item says sold by anyone other than Amazon, it is a 3rd party seller. That's why there are often multiple prices for each item. The ones that say "sold by xyz and shipped by Amazon" are sellers who are using the FBA (Fulfillment By Amazon) system. So anyhoo….this is my latest adventure that I am just diving into and I am SUPER excited. Since selling on Amazon FBA can be a bit complex, I invested in Jessica's Amazon Bootcamp
Freelancer Writer's Den with Carol Tice:
This could be a pivotal moment for you. You could look back on your launch day (just 90 days from now!) and realize that this was the moment that you made the decision to take your online business seriously, the moment you decided to create and sell something for your readers, for their challenges and struggles, and for the good of your business and the freedom that comes along with it.

This course is VERY GOOD for anyone wanting to write create, publish and launch ebooks the RIGHT way. Go HERE for more details on Book Boss.
Business/Web Tools
BlueHost Website Hosting: All businesses need a "homebase" or a website where clients can learn more about you and contact you there for services as well. BlueHost Website hosting is also where you buy domain names, ideal for any type of site. BlueHost also makes it sure seamless and easy to start a WP.org blog. You can buy your domain name, buy hosting, start your WordPress blog and even have a matching email address in place in less than an hour.  A very reliable service, the BlueHost customer service ninjas have saved my bacon on many occasion. I've used both GoDaddy and HostGator and I much prefer BlueHost.
P.S The customer support is amaze-balls and they've helped me out of a jam on more than one occasion.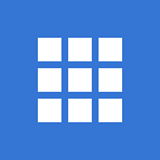 GO HERE to ready my article Today is the Day You are Going to Start your WordPress Blog- A WordPress Setup Tutorial
FREE (Royalty free-no attribution) Images for your blog, social media and website
PLR: Pressed for time? Tired of "reinventing the wheel" with endless research? That's where PLR comes in handy. If you want to read the official explanation of PLR, go here. I can tell you that PLR is a way to buy (very cheaply) articles, recipes, and research details that you can tweak and rework to make your own. Save time, thus saving $$, and freeing you up to go on to bigger and better things. Get started with PLR HERE.
FRESHBOOKS:oh Freshbooks, how I love thee. Freshbooks enables me to bill my clients, track time, and even keep track of expenses. Freshbook is FREE if you have 3clients or less. Once to get past three, then it's still an affordable $20 a month.  Sign up, or check it out HERE.
Upwork: When I first formed my Virtual Assistant Business, one of the things I did immediately was to register at Upwork. Upwork was (and still is) an excellent source of income/job/work opportunities. I fully credit Upwork for getting my VA biz off the ground. If you are any sort of Service Provider (VA, web designer, SEO person, writer, marketing whiz) you should at least check it out. Click the image or HERE to go to Upwork for more details and sign-up.
HOOTSUITE: 

Hootsuite has saved my bacon on many occasion by making it look like I am on the ball and working long hours when actually, I'm not. That's the beauty of Hootsuite. It's an amazing time-saver tool for posting updates, Tweets, and comments to social media platforms like Facebook, Twitter, FourSquare, and Linked-IN. The main program of Hootsuite is FREE, but there is a upgraded Pro version as well.

 Wanna give Hootsuite a try? Click the image below.
You're about to lose everything……
Have you ever seen that TV commercial from Carbonite? It's a good one. Honestly, if you business revolves around the Internet, you need to protect yourself with Carbonite. I am Virtual Assistant so my LIFE is on-line. Carbonite protect my (and my clients) files and information "in the cloud" so if my computer ever did decide to bite-it, I would still be able to function, work, and earn an income. Carbonite is affordable too so grab some peace-of-mind HERE.
Skype: If you want to be a VA, you need to know SKYPE. I swear Skype is like my "second office" and it allows me to talk to clients all over the world like they were sitting across my desk from me. Google Talk and Google Hangout would other good skills to know as well.
VA Solutions: An excellent Resources for new, or current Virtual Assistants. I get asked A LOT what training I need to become a VA. I can promise you, the training never stops. I am constantly taking courses and classes that will help me be a better VA. Virtual Assistant Solutions is a never-ending treasure-trove of kick-butt good training. Founder Tawnya Sutherland runs a tight ship and I am a huge fan :).  Sign up or get started HERE.

Website and Blogging Tools:
Making Sense of Affiliate Marketing: I recommend checking out her online course for bloggers, Making Sense of Affiliate Marketing. Michelle earns over $50,000 a month through affiliate marketing and she shares her strategy and tips in this very informative online course. If you're a blogger (even if you're a new blogger!), then you NEED this course.
Tailwind: I love, love LUV Tailwind! Tailwind allows you to schedule your Pinterest pins and look at the analytics related to that so that you can see what is working and what is not. It saves me a ton of time and allows me to grow my blog with minimal work. In one month I grew my Pinterest following by 300 people with minimal effort. There is a free version of TW and a paid one as well.
The Horkey Handbook: Gina Horkey is one of my "go-to" sites when I need info, tutorials and inspiration on writing, blogging and virtual assistant topics. She is also a Minnesotan like me so that automatically makes her 25% MORE fabulous automatically 🙂 Gina has a TON of really good resources for freelancers to tap into including her 30 Days Or Less To Freelance Writing Success Sales Page, Free VA Course Sign Up Page, How To Become A Freelance Writer, Pinterest VA Course and 200+ Writing Niches guide.
"Every piece of content created for Horkey HandBook is designed to help you take massive action and achieve measurable results." ~ Gina Horkey
aWeber: Amazing email list software. Our top recommendation for building a subscriber list and staying in touch with them. Aweber will collect and organize all of the contact info, allow you to sort it into lists and send out all of your messages. Amazing one stop shop for everything you need to control and manage a very powerful email marketing campaign, not to mention powerful tools for automated follow-up.
"The Money Is In The List"
AWeber proves it to thousands of businesses every day.
Learn how email marketing software
can get you more sales, too.
FYI: Some of the links above are affiliate links, which means, if you buy something  I might receive a commission.  Not enough to buy a pony, but possible enough to put the fancy creamer in my coffee 🙂 BUT…I don't blow smoke. My recommendations are 100% genuine, and if you are so inclined, I'd love it if you would click through using my referral buttons.
Follow Me on Social Media!