**The posts I write might contain affiliate links or be written in collaboration with businesses or brands. Please see my disclosure policy for more information.**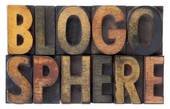 I was recently trying to find an on-line list of Blog Terminology (cuz we DO speath our own lingo dontchaknow) for a blogging class I'm teaching. It amazed some the terminology I came across that is and ISN'T used in blogging.
And I am still amazed I didn't come across the word and definition for "Follow" anywhere WTF?
BUT I did come this great list that I just had to share.
Blogstipation – writer's block for bloggers. Can't think of what to blog about?



Blogathy – I do not want to post today and I do not care about it.


Blogopotamus – A long long blog post.


Blogorrhea – unusually high output of articles.


Bleg – To use one's blog to beg for assistance etc.


Hitnosis – Refreshing your browser repeatedly to see if your hit counter or comments have increased


GAD – Google Adsense Disorder. Repeatedly checking your AdSense earnings. more


Blego – Blog+Ego. Measuring blogger worth
Blogroach – A commenter who rudely disagrees with posted content


Blogoholic – addicted to blogging.


Blogorific = blogtastic – something which a blogger says is terrific


Blogsit – maintaining a blog while the primary blogger is on leave


Blogvertising – Also called blogvert. Advertising on a blog.


Blurker – a blog reader not posting comments, just lurking around quietly.


Blogathon – update your website every 30 minutes for 24 hours straight. Maybe collect sponsorships.
http://www.quickonlinetips.com/archives
I'm for-sure am afflicted with the first four. Does that mean I need an intervention?
What blog words/terms/slang do YOU use?
Never Miss a Poop Story. Subscribe HERE http://feeds.feedburner.com/blogspot/dpfZp