People admire you for being true to yourself, even when it is hard. For expressing your feelings, even when there are tears. For saying what is on your mind, and for thinking deeply about your life and what it means.
Brave isn't what you feel–it's what you do. You feel fear, you experience doubt, and you pay attention to what they tell you. But fear and doubt don't run the show. You do. You're true to who you are, and you do what you know to be right for you. You drive through the fog at night because the road calls. you. You're yourself–your whole self. And you're brave."- Kelly Besecke
Promise me you will always remember; 
You are Braver than you Believe
And Smarter than you Think.
Christopher Robin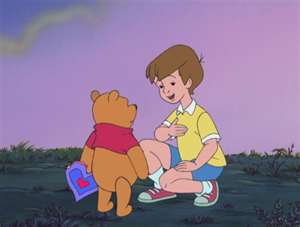 What do you do when you are feeling Unbrave?
Never Miss a Poop Story. Subscribe HERE http://feeds.feedburner.com/blogspot/dpfZp