Let the Black Friday savings begin!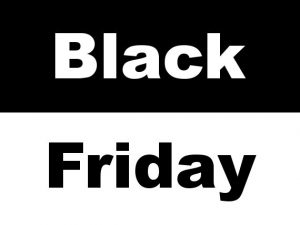 I just got back from scoring some uber-fab deals locally (namely, a spare HP laptop as a backup for my Virtual Assistant biz-Swwweeeettt) and I am truly giddy over the $$ I saved. Anything we can do to stretch our dollar this holiday season is all good 🙂
Once I gathered my thoughts and unpacked my goodies, it was time for a coffee break. Lo and behold, in my Inbox was an excellent deal from one of my favs-Hillbilly Housewife.
I must share.
Until midnight on November 27th 2011 (that's next Tuesday)  you can get the Hillbilly Housewife Ebook Collection on sale  for
77% OFF (yes, you read that right).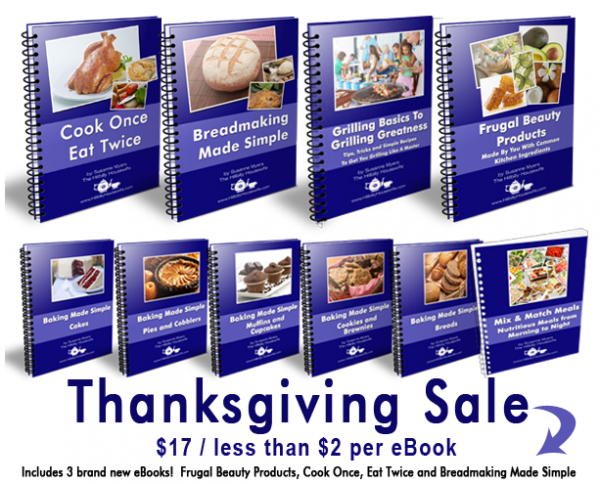 How HOT is THAT?
Basically you get:
Cook Once, Eat Twice – This ebook is brand new and not available anywhere else yet. We've included over 350 recipes that will help you maximize your grocery budget while cutting down on your time in the kitchen.
Frugal Beauty Products – You don't have to spend a lot of money at the store for your beauty routine. If you can make the time, we can show you how to make your own, customized beauty products both frugally and with ingredients you can actually pronounce. This is another brand new ebook not available anywhere else.
Baking Made Simple Collection – This five ebook collection will help you create tasty, homemade baked goods fast even if you've never thought of yourself as a 'baker' before.  With easy to follow instructions, tips, and recipes, you'll be a baking sensation before you know it.
Mix & Match Healthy Meals – This fun little collection of 40 recipes gives you ideas for planning well-balanced meals each day, morning to night. Because you'll have a plan, you'll have the ingredients on hand. And when you have everything planned and in place you'll be eating better, and cheaper!
Breadmaking Made Simple – This ebook will help you make and bake bread with ease. With timeless tips and hints that makes you look like a pro. This is a simple ebook that is perfect for the beginner. With 10 tried and true bread recipes, you're bound to please the whole family with fresh bread, right out of the oven.  This is a brand new ebook not available anywhere else.
AND (as if that wasn't a slammin good deal already) you get these SEVEN free gifts as well!!
* Bonus 1: Quick and Easy Breakfasts
* Bonus 2: Family Routines
* Bonus 3: Brown Bag Lunches
* Bonus 4: Homemade Ice Cream Recipes
* Bonus 5: Chicken Again? (Discover all kinds of different ideas and recipes )
* Bonus 6: Holiday Debt (Find out how you can use these creative ways to eliminate holiday debt)
*Bonus 7 – The ABCs Of Christmas (Cute and Frugal Holiday Gift Ideas For Every Letter in The Alphabet.)
WHEW! That's a lot of goodies… and you get it all FREE when you try the entire ebook collection for 77% off

. If you want the full-blown 411 on this deal (or what to grab your bundle before they are gone) CLICK HERE.
Good stuff, baby.  Happy Shopping!
***disclaimer: the links above are indeed affiliate links. Which means, you buy something, I get a few pennies. Not enough to buy a pony, but at least enough to put the "fancy" creamer in my coffee