**The posts I write might contain affiliate links or be written in collaboration with businesses or brands. Please see my disclosure policy for more information.**
I have had many, many convo's with moms lately on what it takes to become a Virtual Assistant.
November 30th marked my one year anniversary of working at home, full-time, as a Virtual Assistant. I can't imagine any other life.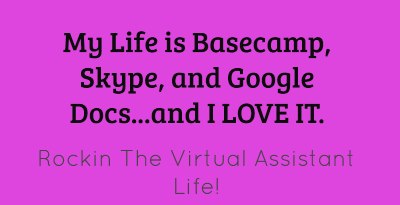 SO….have you been thinking about starting up your own Virtual Assistant business but don't know where to start?.
Well for this week only I've got a fabulous product for you to get your VA business off the ground and at 50% OFF, you won't want to miss it. I have to admit, I have ALWAYS wanted this system (and truly wish I would have bought it before I started my VA biz-it would have saved a lot of headache and expensive mistakes) but the price has been a little out of my reach.
BUT, 50% OFF is the golden ticket I needed. I AM BUYING THIS HONKER!!
 The VBSS (stands for Virtual Business Start-up System)
This globally proven, acclaimed Virtual Assistant business start-up system and instruction in a box by the VA Expert, Tawnya Sutherland, is designed specifically to get your Virtual Assistant business up and running easily, quickly, without the stress of doing it from scratch in just 30 days.
This start-up system includes everything you'll need to start up a successful VA business like:
– A Website with optional blog added personally designed by our web developers for your business including your domain name and web-hosting for one full year.
The VA Workbook designed in a fun, easy and hands-on binder with day-to-day steps developed for you to get your Virtual Assistant business up and running quickly, yet thoroughly.
– 5 CDS chocked full of valuable resources to enhance and educate you further in your VA business. Includes over 125 business templates, e-books, tutorials, charts, articles, coupons and even Virtual Assistant business contracts that are necessary to operate a Virtual Assistant business. Plus Access to over 100 webinars and over 20 ebooks from our VA series and much more!
– 2 informational Virtual Assistant books plus 2 ebooks from well-known Virtual Assistants that are referenced throughout the VA Workbook as additional reading to further the success of your VA business start-up!
– One Year Membership to our exclusive VAinsiders.com Club which gives you access to 4 webinars every month including a VA Group Coaching Webinar. You will also have access to our highly popular job board which will bring clients right to your front door.
– PLUS so many other goodies (way too many to list) that you can check out at our website.
Don't wait a minute longer, this is your chance to startup that VA business you have been dreaming about for 2013.
To receive 50% OFF use this coupon code upon ordering: 2013NEWYEAR (expires January 7, 2013).
To Learn More VISIT Tawnya's website at: Start My VA Biz NOW.
***Looking for more work-from-home tips, ideas, advice and resources? I am taking the month of January to share as much as I can about being a VA, a WAHM, and a business owner. Don't miss any of this! Subscribe below.