**The posts I write might contain affiliate links or be written in collaboration with businesses or brands. Please see my disclosure policy for more information.**
Spring Break for our school district will be here soon. This means kids are off school for 5 days for their mid-winter break.
This can mean two different things:
1. Bored kids underfoot.
2. Extra planning is needing to ward off the "I'm bored!" monster.
Here's some of the things on our Spring Break Bucket List:
Have a Board Game night
This is a great chance to "unplug" from the world and have some family fun. Some of our favorite board games include Monopoly and Candyland. Two other games that are favs (but necessarily "board" games) is Sorry Revenge and Farkle. I like these games because they encourage kids to work on math skills while having fun.
Do Nature-Friendly Crafts: Make fun food for the birdies!
Make Snow Dough Men at AlphaMom
Fly to the Moon! Check out this awesome Curious George Rocket Craft Tutorial inspired by the book Curious George Gets a Medal.

Buy Some Clay! I was recently introduced to Crayola Fast-Drying Modeling clay while making this cool Hobbit-inspired Dragon diorama from Sara Merkel Wilson and Jump Into a Book.
This clay is hella-cool. I bought the big bucket of the stuff and our two kids and a sleep-over guest had a blast creating fun  sculptures which we later painted.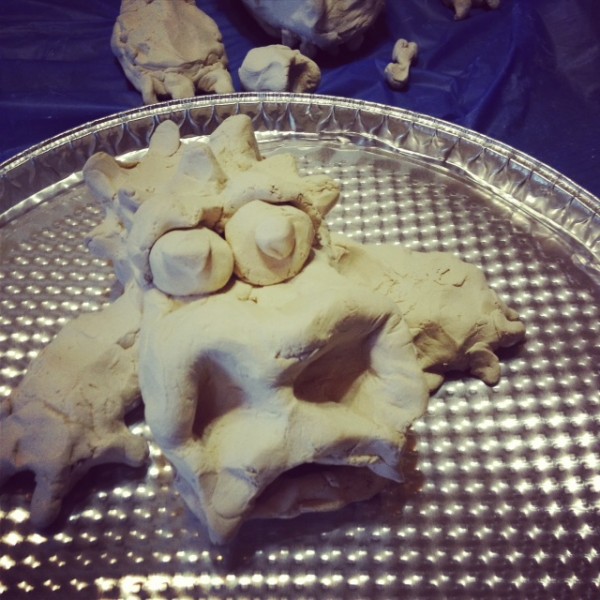 It was a fun 2-day process that we can wait to do again over Spring Break.