Ever dreamed of reinventing the way you make a living? Reinventing it so you can do what you love and create a new future that way?
It's totally "do-able."
Chris Guillebeau has some amazing ideas and examples of people who are living the life the love and making a living at it, on their own terms. This book was a true inspiration to me during the time I was looking to leave the comfort zone of a industry I had just spent 30 years in and venture into business ownership. Chris also has a pretty amazing website called The Art of Non-Comformity and I highly recommend reading his manifesto A Brief Guide to World Domination.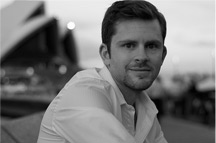 ENJOY.
Title: The $100 Startup: Reinvent the Way You Make a Living, Do What You Love, and Create a New Future
Author: Chris Guillebeau
Genre/Category: Self-Help
Review: How would you feel if you could have an adventurous life filled with purpose and meaning and still earn a good living? Chris Guillebeau knows how to do this. He has spent his adult life enjoying this freedom. He knows others who have taken their dreams and turned them into reality, all the while financing them on a shoestring budget.
In this book he uses 50 case studies of people who have built a $50,000 a year business on a low end budget, many of which used $100 or less to get the ball rolling. Many of these individuals have no special training or education, yet they still succeeded. Some were focused while others add little time and energy while still turning their passions into money making ventures.
This easy to understand book is filled with lessons on how to turn that little spark of an idea into a self- fulfilling lifetime dynasty. He shows you exactly how much money was needed for these entrepreneurs to get started. How they worked to find ways to generate cash, mistakes they made and how certain insights made their businesses grow. He points out that all you need is a product or service that people are looking for, people to purchase it and a way to bring in the money.
Chris Guillebeau is a New York Times Bestselling author, world traveler and Internet writer. One of his key principles: "If you're good at one thing, you're probably good at something else; never teach a man to fish – sell him the fish instead; and in the battle between planning and action, action wins."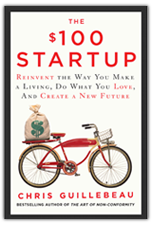 You can get your copy of The $100 Start-up HERE.
**Franticmommy was not compensated in anyway for this review
**Some of the links within this story are affiliate links.