**Franticmommy was compensated for this review
We are a typical Minnesota family
We love the outdoors and when it comes to hunting, fishing, 4-wheeling, we do "all of the above."
That's why I got downright GIDDY when I stumbled across ButtonBuck.com. SUPER cute outdoor-sey wear for kids.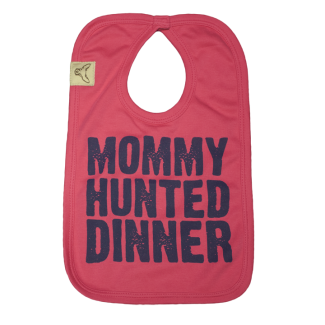 Button Buck was found by Brad Christian,  guy who grew up a frog-catching, lizard-chasing, and doing things most Colorado boys would do. His outdoor fever got an early start with a suction-cup bow and arrows, cane poles, and Red Ryder BB gun. It was a great way to grow up. Then college took Brad from the Rockies to Nashville where he worked in the music biz  and met a young lady named Lauren who was a fun-loving California girl studying to be a trauma nurse. Sharing their love of the outdoors, they fell head-over-heels in love and got married.
THEN, baby came along! Wanting to dress their daughter in cute and stylish clothes that reflected their outdoor attitude they were bummed to find how limited the selection was.
"If our goal was to display our love for hunting at the expense of our style, we'd wear our waders out to dinner. But when it comes to our lifestyle clothing choices, "style" is a prerequisite for our picks"-Brad Christian
The Christian's knew they wanted subtle design inspired by their outdoor culture. That is, "hunting t-shirts" that looked nothing like "hunting t-shirts." They  also wanted the same quality, cut, and ultra-soft finishes enjoyed in the mainstream. And with nostalgic memories of cool brands from our own childhood, they were motivated to create a relevant brand for a new generation that would carry with it an outdoor message . . . and memory.
"So we set out to honor your wild kids and culture with BUTTON BUCK—the original lifestyle clothing brand for the kids of modern hunters, fishermen, and outdoorsmen. So here's to you little guys and gals! Rock it proudly . . . and may hunting always be relevant to you — "hunting's future."- Brad Christian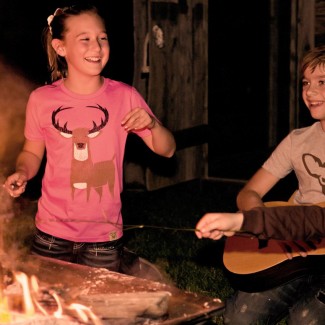 Button Buck was kind enough to send me a adorable t-shirt to review (a green version of the tee above) and although it was a tad too small for my Big Boy (Jake is 10 and wears a 14/16. Button Buck's sizes go up to a boys 12) it was truly amazed how soft it was. As a mom, I can spot cheesey fabric and low-quality a mile away and Button Buck is NOT any of those.  I highly recommend you give their unique products a nose-poke and discover some fun ways to have your kids wear their love of the outdoors in a stylish way!
You can also connect with Button Buck on Twitter Instagram, and Facebook.
**Franticmommy was compensated for this review