Is your blog suffering from the stagnant, tired, nobody-loves-me-anymore blues? It may be time to do a little "bootcamp" on your blog and whip things into shape!
Tighten Up Content:
Use Subheadlines: Break up your copy further by using bolded subheadlines to show separate sub-sections of your sales page. It makes it easier to read and can grab the attention of someone who is scanning and about to leave your page.
Bullet points: Readers love bullet points because they are bite-size, easy to digestBullet points are also your copy's best friend. Bullet points are easy to scan and read. Use bullet points to tap into the pain your prospect may be facing, illustrate benefits and more.
Write directly to your audience: When writing copy for a sales page,email or anyone else, imagine your ideal prospect on the other side of the screen. Say "you" and focus on your reader more than yourself. We all know Internet users have a short attention span, so it stands to reason, if you're talking about yourself…they will just tune out. But if you're talking to them and about them, they're more apt to listen.
Images! Break up blocks of text with vibrant and shareable images. Seriously, Pinterest has spoiled everyone rotten and everyone wants and needs to see fun, vibrant, and bold images. With all the uber-fab tools available these days it's easey-peasey to create great images for your blog posts that are shareable to social media. Check out my newest ebook called Creating Awesome and Shareable Images with PicMonkey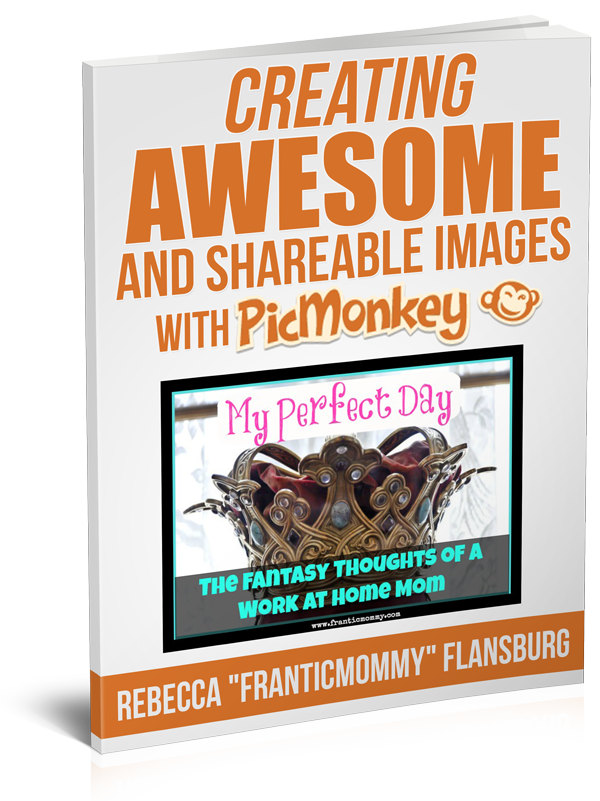 Ask and You Shall Receive: Always continue to learn about your target: Even though we think we have a good understanding of our target market, there is always so much more to learn. Keep studying them, asking them question and tracking subjects and products of interest to them to grow your knowledge.
Call To Action: Is there a call-to-action in every blog post? Are you recommending a product or service, inviting them to subscribe, or encouraging readers to follow you on social media? This is an often overlooked, but very important part of growing your readership and building your tribe. Give readers direction and you may be surprised at the results.
Tidy Up Your Blogs Appearance: Take a look at your sidebar. Does it have campaigns and buttons from things that have long since passed? Remove anything that isn't relevant to what's happening on your blog or in your world Right.Now. I have another pet peeve I want to share too. NARROW BLOGS. I did some work for a marketing agency a while back on Competitive Website Analysis and one of the BIG no-nos (things that were a downside or negative on websites) was narrow websites or blogs. Narrow sites and narrow sites with dark colors are considered "dated" and need to be updated ASAP.
I have visited too many blogs lately that are so narrow and skinny I almost feel anxious when I am there. There's no reason these days to not widen your borders. Wider formats eliminate the glaring white space on either side of your blog and is just plain easier for people to read.
There ya go! Time to kick some blog bootie and whip it into shape! What other tips can you shape to improve the look and appeal of reader's blogs? Share in the comments below. I'd love to hear from you!