I love discovering new online "honey holes" for information, crafts, advice and ideas. I especially like when these new discoveries are related to parenting, kids and families. When I do discover these new "nuggets of gold" I look forward to sharing them everywhere I can.
And that is exactly how I feel about the fun fresh website Kidnnected. This vibrant site caught my eye when I was looking for articles relating to back to school and separation anxiety for younger siblings. Kidnnected's article under their Obsessive Mother link (which in fact, describes me to a "T") had some great suggestions along with a great article on School Lunches and the formula is for a truly healthy school lunch. This all prompted me to dig deeper into this interesting site.
Kidnnected is actually an online magazine for parents in the Woodlands, Conroe, Humble, Kingwood, Spring, Cypress, Magnolia and Tomball, Texas area but I found information and articles within their issues that would be beneficial for families in any part of the US.
Kidnnected began in 2010 and has been a valuable resource for families in the Texas areas ever since. Kidnnected also has a Parent Advisors Board – the first of its kind in their area! This Board is made up of local parents who are willing to share their time, opinions and expertise on all things parenting related  Readers value Kidnnected since is it the only direct-mailed,'kid-friendly', family magazine in their area. Chock full of helpful advice, local news and happenings and great options for kids and parents alike, this online magazine is designed to be a fun venue that brings families and businesses together on a bi-monthly basis.
And there are all sorts of goodies inside the pages for ALL seasons including a Holiday Gift Guide in the Fall and an informative Summer Camp Guide with local connections. I love, love LUV the Spring to the Best Daycares, Preschools & Private Schools in the Area feature. How cool is that? Every community should have a resource like that!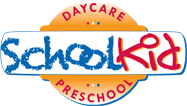 The KidZone tab had some pretty cool stuff too including lists of family-friendly activities and a whole page of learning apps and games for kids. What I really, really like was to be able to click Magazine rack, pull up full issues of Kidnnected and read it all online!
Again, there articles had a local angle, but all the information could apply to parents everywhere. Take some time to click around Kinnected and see all that there is to see. In my opinion it's a great resource and guide for all parents and a great "go-to" for the information that is on parent's minds these days.
**Franticmommy was compensated for this article.