I always love taking a moment on my humble little blog to shine the spotlight on amazing women in business. Faydra Koenig is one of those women. I love her spark, spunk, class and  fire so I thought I would pick her brain and give my readers a chance to get to know her better.

Tell us about your business. When did you start and how long you've been in business too.
As America's Divorce Coach®, I help men and women avoid the unnecessary pit falls that occur during a divorce. Each divorce, is actually three simultaneous divorces- legal,  financial and emotional. A lot of people end up legally defined as single, but remain emotionally married to their ex's needlessly. My company helps deal with every aspect of divorce, moving into your new life and even helping blending new families down the line.
I started my career  nearly 20 years ago in the mental health field where I worked with families getting them back on their feet. Later, I became trained as a family court mediator and court investigator. This is where I gained all of my wisdom about the legal side of divorce. Ultimately, I became a certified Life Coach and began working with men and women who had messy divorces. I helped them understand what was going to happen in court and during custody hearings. I also helped them avoid big financial mistakes that saved them thousands of dollars and heartaches. What has been even more rewarding is helping them cope with the emotional side of their divorce. Each divorce is unique, but there are certain categories of behavior that I see people fall into. I help men and women keep their mind, their money and their kids.
Even better than my formal education, is the fact that I have been divorce three times. Now, before you think to yourself, "what the heck?," each of my divorce stories are very interesting and probably not what you might think. My story is pretty interesting and helps me be well equipped to help others.
In 2012, a PR firm in San Francisco found out about what I was doing and they encouraged me to write a book. That's when my first book for men and women was published. Divorce, No-nonsense, Practical Advice has been a huge hit. Since then, I have written four books that cover a wide range of issues that relate to divorce.
Share what attracted you to this business, and what you like most about it.
Actually, this business found me. I worked for many years in management and was burned out. I decided I liked solving problems and being a therapist wasn't the route I wanted to take. I like cutting to the chase and getting results. That's why I became a certified Life Coach. I started out helping men and women in any area of life. Surprisingly, the word of mouth endorsement for me helping with divorce issues spread and my practice became mostly about divorce issues.
What I like most is being able to write books and speak with people, whether it is one on one or in groups of any size. I love it when I work with people and I see the information click inside them and all of a sudden they go from scared and angry to hopeful.
I also love the lifestyle surrounding my business, I work from a home office and am thoroughly able to balance my work life and home life. Because of technology, I am able to meet with clients all over the world and engage with colleagues and the media easily.
What has been your biggest business challenge with your business thus far?
When I started out as a local Life Coach, I relied on word of mouth and local advertising. When I decided to become an author, everything changed. All of a sudden I was thrown into the world of internet marketing and networking. It seems that getting and having a "list"is what makes or breaks you. You get the list by having awesome information and networking with people who will endorse you.  My biggest challenge has been overcoming the stereotype that I am "pro divorce." People love what I do, but are reluctant to promote me because they don't want to be seen as endorsing divorce. It has been a challenge blazing a trail while educating others that I do this for people who are being told they are getting divorces. They didn't want them and they deserve help so they don't make some of the biggest mistakes of their lives because they are not emotionally ready to manage all of the crap that is being thrown at them. I see endorsement as one of the single most loving things you could offer someone who is drowning in the sea of uncertainty.
What business goals to do you have for 2013/2014?
My goal for 2013 was to create products that would benefit men and women immediately. That anyone could go to my site and get meaningful information in an instant any time of night or day. I accomplished this goal and then some. I also had a goal to network and be of service to others in the internet marketing community. I have built some amazing friendships and connections this year.
My goals in 2014 are to become more of a pop culture presence in the area of divorce coaching. I would love to be featured in well-known publications and would thoroughly enjoy working in television. I would like to help men and women who are public figures experiencing divorce and help them keep it classy.
Which one your products (or services) are you favorite and why?
My favorite thing in the world right now is my children's book series Daniel the Dinosaur and friends. This series tackles tough issues families face when they experience a divorce as told through children's picture books. The first book Two Homes For Daniel has just been released. The second book, Two Sisters For Daniel comes out at the end of January. The characters are based on my children. It is so fun to see the whole family drawn as dinosaurs. The stories are semi-autobiographical and really help children learn to talk with their parents about the issues of divorce that are hard.
Tell us about your family.
I am a nearly empty nester. I have two grown daughters, 22 and 19 who live on their own and my son, Daniel, is 17. We live in northern California and are very close knit. We all love to travel and experience new adventures. I am in the in between stage of life where the kids are mostly grown, but haven't married and become parents. This affords me to really connect with them as adults and do fun things before becoming a grammie.
What advice do you want to share for moms/women in business?
The biggest thing I have learned is to really get to know people before you get coaching. I invested an insane amount of money this year thinking all of my needs were magically going to be met and I would  become connected and making the money back. I have since learned that many things I need a VA can do for less money and to make sure my coaches have similar life philosophies before I pay for their services. Just because someone charges a lot of money, doesn't mean they know something secret that other coaches don't.
Name a personal quirk you wish you didn't have (interrupting, eye rolling, etc.)
I am an immediate gratification girl. My natural personality is no-nonsense, call it like I see it. I work hard at practicing patience. I am also a neat freak. My best girl friend is the total opposite. Sometimes I wish I could be as cavalier as she is about letting things be messy. I really like order.
What do you or your family do for fun and recreation.
We are travelers. We especially like winter travel. We would prefer to spend holidays on an adventure. My daughter is a Division 1 college athlete at Sacramento State and I live to travel with the team around the nation for meets. We are all also foodies. We love a great diner, dive or five-star restaurant.
Are you on Facebook? Twitter? Linked-In?
Yes, I am! FB: https://www.facebook.com/AmericasDivorceCoach?ref=hl
Twitter: @coachfaydra
Linked In: http://www.linkedin.com/profile/view?id=26637827&trk=nav_responsive_tab_profile
Google+ https://plus.google.com/u/0/109719227167983619206/posts
If you could do anything for a living, and money was no object, what would you do?
I would have a lifestyle brand. I would explore everything that I thought was cool and trending and I would tell everyone about it. I love fashion, travel, home decorating and so much more it would be an exhausting espousing of all things Faydra!
If you could "bust out" and do ONE crazy thing in your lifetime (with no consequences) what would that be?
Interestingly enough, my family has been through some really challenges times the last five years and because of it, many of the "crazy" things I have had on my list, I went out and did. I became an author, I made You Tube videos, judged a parade, got a tattoo in a visible location, took risks, and took action towards things I never thought I could do. What's currently on the list? I want to be a balloon handler for the Macy's day parade. I want to be on a float in the Rose parade (seriously, I do not have an obsession with parade's) I want to live in different area of America for three months at a time and immerse myself in the location. I want to be on the Tonight Show, I want to have my own reality show about divorce and help wacked out people reel it back in and get the life they deserve.
If you had to choose one word to describe your focus for 2013, what would it be?
Unrelenting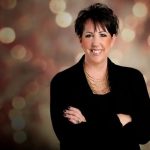 Faydra Koenig, MA is a mental health professional, author, speaker, podcaster and certified life coach. She works with men and women to help them avoid the pitfalls of divorce and get the lives they deserve. You can find Faydra's podcast, Coming Out Of The Fire, on iTunes. Find her on the web at www.americasdivorcecoach.us and look for her books on Amazon. She is a weekly newspaper columnist for her hometown news paper, the Red Bluff Daily News where she inspires her audience to make lasting changes in their lives.