I've been feeling…odd lately. Wanting to clean my house (huh?), be reflective and now I feel like really discounting some of my products.
Like… ALOT. I consider it a ceremonial "good-bye" as I work on my juicy, freakin awesome NEW (and upcoming) products and guides. Kinda of a Closet-Cleaning-Activity, but without the missing-a-mate boots and half chewed dog toys.
So, if I were you, I'd take advantage of this insane sketchy cucko-for-coco-puffs generous mood I am in and great some of these deals.
I am weeding out and freshening up some of my old products SO until 7.15.14 get my Creating Awesome and sharable Images with PicMonkey downloadable  25 page guide for only a measly NINETY NINE CENTS!
Nope, I am not kidding.
Vibrant images rule the blog world these days and if you don't have bold, fresh and fun text-based images…..you don't get shared. Period. With over a dozen screenshots to help YOU tap into the awesome-ness that is Picmonkey. Regularly $3.99, obviously now is the time to grab this guide (with new bonus section) for .99 before I retire it! Need more info on what's inside this guide? Go HERE for more details. Or, if you are raring to go on creating vibrant images for your blog and social media, go HERE or click the big, honkin image below.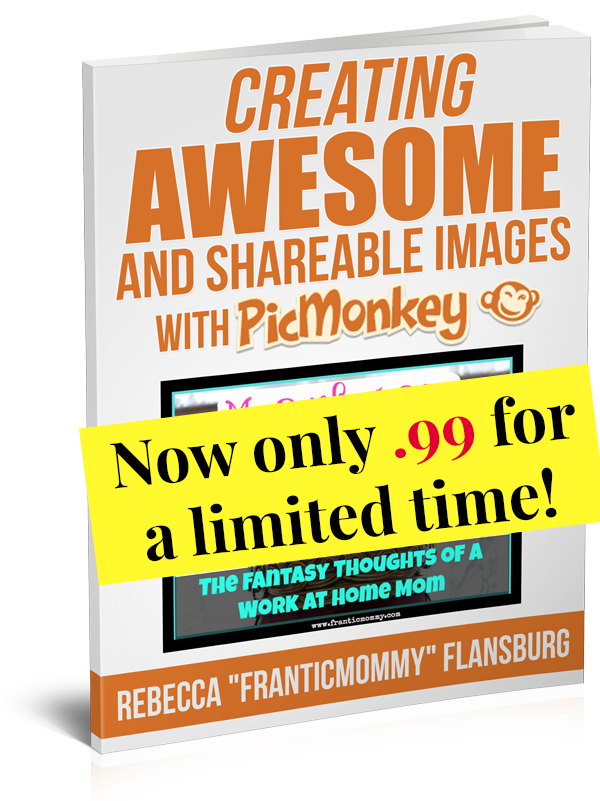 Trello…ah yes Trello. How I love thee. You keep me organized, sane and looking like I know what I am doing ::cough*cough::. If you are someone who is juggling multiple projects, clients or teams, this free tool is the cat's meow, the bee's knees, the best thing since sliced bread. The time has come for me to revise, update and tweak you O'Beloved Trello Guide Book so I am letting everyone in on the how-to-make-Trello-rock-for-you secret for only $1.00. YES, A BUCK (regular price is $10.00). Sale ends July 15, 2014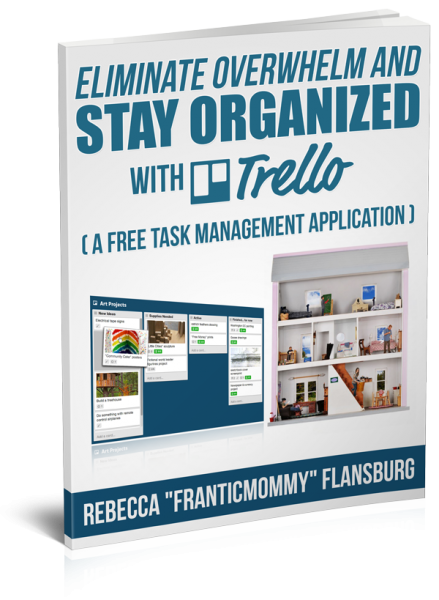 See? Aren't I just stinkin' NICE? Buy this quick before I come to my senses. If you want to know tad more about Trello before you commit to spending your buck, go here. If you KNOW that $1.00 is a helluva good investment and the ticket to organizing your life, click the honkin' image or the big yellow button below. Sale ends July 15, 2014
NOT UNDER A BUCK>>
Sale Extended! Originally this sale was to end Feb 1, but I was so lose-my-mind-busy in January, I didn't promote this deal at all. With that in mind, I am extending this deal to July 15, 2014. It's not an "under a buck sale"….but still an AWESOME deal nonetheless:
Calling all ad space-users-wanters-bloggers-product pitchers……you know what I mean.
OK..ya got me. ThisI am offering a big, chubby, 'ol Ad Space Sale AND…it's a BOGO on Franticmommy (buy a month, get one free)!!  Normally $35 per month, I am feeling the effects of too much cough syrup and holiday fruitcake. Offer applies to my top three spots only (so basically I'm sayin' there are only 3 of these deals available-comprende?). Fire me off an email if you want this BOGO Ad Space deal (Rebecca(at)Franticmommy(dot)com.
Thanks!