My friend and fellow mommy, Becky Mansfield has written an excellent ebook for moms who are thinking about, or struggling with, potty training their wee one.  Becky's book is not only awesome and packed with tips, advice and strategies to help you Potty Train in a Weekend, her book is on SALE!
That's right, this ebook is only $5.00 until March 31st if you use the coupon code SPRING.
This best-selling ebook has everything you need to know to be able to potty train your child in 3 days! Diapers are expensive, how sweet would it be to eliminate that expense, and do it over a weekend. This ebook is a personal account of exactly what Becky M did that worked for her, her family and her friends.  I just want to share it with you in hopes that you get the same outcome!

Grab Your Copy Now for only $5.00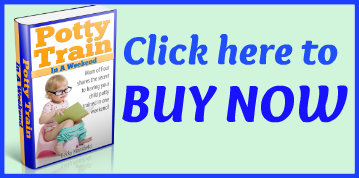 **these links are affiliate links