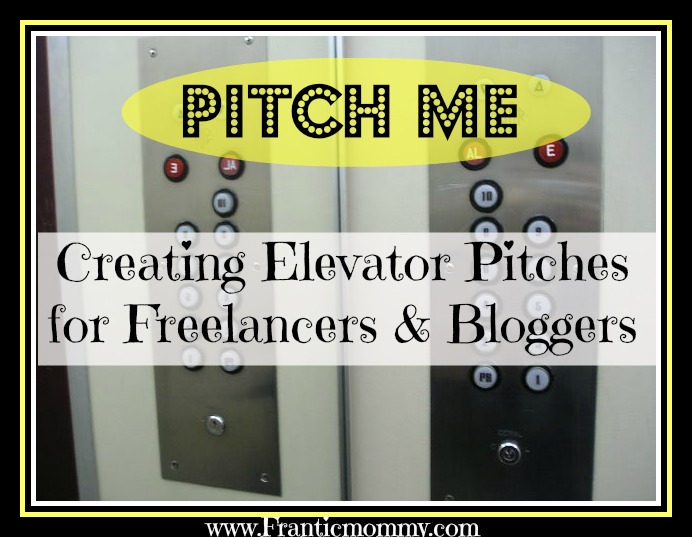 Definition: "Networking is the art of building relationships. In a business capacity networking is very valuable because people are more likely to do business with someone they know, rather than a bland ad in a phone book.
You are at an event. You've shed the yoga pants and hoodies, dolled yourself up and leaped headfirst into this opportunity to meet new people or possibly gain some new clients. People filter by you, but instead of reaching out or engaging in small talk to break the ice, you lurk in the corner quietly sucking the BBQ off your mini weenies and silently wonder why everyone is so stuck up. The event ends and you slink home quietly muttering that this networking thing is lame.
Networking, to me, is just like Nike's slogan…Just Do It. If you lurk in corners and make yourself unavailable, yes-networking will be lame. You need to put down to snackie plate, wipe the BBQ off your face and pick one person….ONE…,walk up to them and introduce yourself. It doesn't have to be calculated, manipulative, or strategic, bit it does need to be genuine. People at networking events are typically NOT "stuck up," but you may need to make the first move.
There's also a flip-side to networking. It's not all "me, me, ME." There very well many be someone in this group that can greatly benefit you as a writer, blogger, friend, mother, parent, or business owner. Someone that can help you with a problem you've been struggling with. Someone who has "been there, done that" on something you are currently experiencing and could lend you some support. Or Visa Versa.Even if you only meet one new person that night, there is huge value in that connection.
The internet is filled with amazing networking opportunities like Twitter, Facebook, and Linked-In. But when it's all said-and-done, one of the most valuable networking tools is one that will never go away. It's YOU. People skills never go out of style.
Get to know people. It's not about  "hi-how-are-ya, here's my business card" type of networking. It's takinfg the time to have a chat with someone new and asking them about their business as well. You never know what, where, or who those connections will lead too. There's a Chinese proverb that sums it up nicely; "the longest journey must begin with the first step." Social media connection is great, but there's a lot of value in that personal face-to-face connection. If you can walk away today with three or more really good, solid connections with people you genuinely want to keep in touch with, you are GOLDEN.
Networking is about building genuine, unselfish, honest connections with people. It's about opening a relationship, not closing a sale.
Those pesky elevator pitches.
I interview a ton of people for the freelance writer part of my biz and I always ask my interviewees to describe their business to me in two sentences or less. You'd be surprised how many veteran business owners vapor-lock on me when asked that. It may sound petty, but it's a very handy thing to be able to sum up your business (whatever it may be) in a quick and succinct way.
Picture yourself in an elevator taking a ride to the top floor. Picture, standing next to you, is the ultimate Ideal Customer. Picture Mr. Ideal Customer turning to you and asking, "So, what is your business about?" In a nutshell, you have that little window of time from the bottom floor to the top floor elevator ride to snag Mr. Ideal Customer's attention and make him not only want to know more, but say something like, "Hey! I could really use your____."
Picture yourself falling over your tongue, fumbling for words and launching into a long dissertation about your business that goes something like this, "Well, umm….er…I paint. You know…like houses and stuff. I like painting. I've been doing it since I was five when I painted my grandmum's toes green…."
DING.
The ride ends, the elevator door glides open and Mr. Ideal Customer nods farewell to you in a absent -minded way, and walks out. Bub-bye any chances of gaining Mr. Ideal's business.
Get my point?
How to Create an Elevator Pitch
Here is the quickest and easiest way to create your very own elevator pitch….
**Pare your business down to the core. To the heart. To the Lowest Common Denominator (LCD).What is it that you do in the simplest of forms. Now, add why I (if I was a business person) I should give a crap.

Hint: BE SPECIFIC. Don't just say "oh, I write a travel blog."
NOOOOOOOO! This is your elevator pitch; "My name is ___ and I write a travel blog about foreign travel with small children." Isolate it. Narrow it down to your LCD and give people something to latch on to. You want the person inquiring to be able to say "Wow, that's cool…tell me more".  What you want to do is break down your service or product into its most basic form.
Example:
"Hi, I'm Rebecca and I am a freelance writer who specializes and business topics, blogging and creating amazing About Pages or online bios for individuals and businesses that turn visitors into customers."
or " I'm Rebecca and I am a virtual assistant in the field of writing, blogging and social media. I work behind the scenes to help your business shine."
or "Hi, I'm Becky and my blog is The Mom Squad. I work to shine the spotlight on local Moms in Business to help them gain visibility of their business."
WHY IS THIS SO IMPORTANT? We run into business possibilities every day and in a variety of places. Having your elevator pitch in your back pocket, poised and ready to wow the socks off of your next potential clients is such a simple and "do-able" piece of business to create. Having an elevator pitch prepares you for the opportunity to make new and potentially valuable connections, and broaden your readership. Or, in networking terms it's called expanding your Circle of Influence.
SO…what's your elevator pitch? If you are stumped on how to create yours, leave me a comment below and I will help if I can.
Introducing FREElance FREEdom
Your Guide to Making the Leap to Being a Work At Home Professional
Have you every dreamed of working from home on your own terms? Dreamed of earning a steady, and honest, income while still having plenty of time for friends and family.
Lucky for you, it is all very possible. It's a life that I have successfully been living for over 4 years…and I can't imagine supporting my family (and following my dreams!) any other way.
Within the pages if this robust 85+ page downloadable e-book and resource guide is the motherlode of awesome information about working from home (on your own terms) all rolled into a handy read-at-your-own pace guidebook.
Whether you are looking to pursue a career as a freelance writer, virtual assistant, graphic designer (and more) this Resource Guide will provide the insight, tools, guides, advice and strategies that can apply to any freelance business. If you want the very basics of getting started without the benefit of support and coaching, this eBook is for you.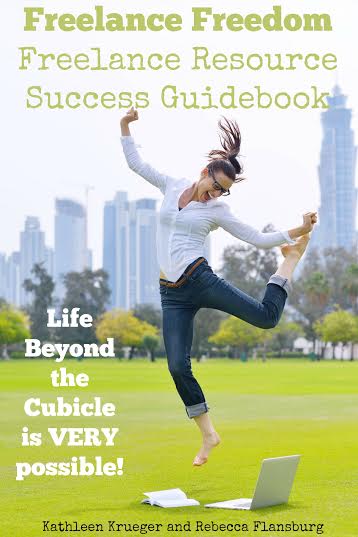 The Jump-Start Your Year Sale!!
Get this e-Book and Resource Guide for only $9.99 for a limited time!