**The posts I write might contain affiliate links or be written in collaboration with businesses or brands. Please see my disclosure policy for more information.**
I love Social Media. I am a Social Media Squealy Fan Girl.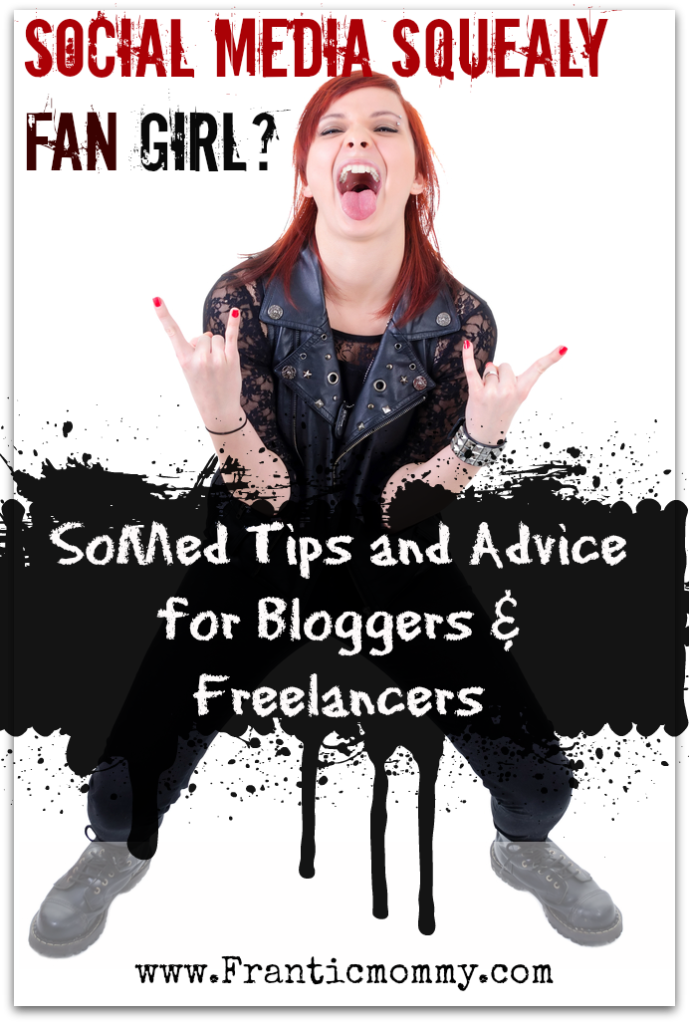 I use Facebook, Twitter, Pinterest, LinkedIn and G+. I am trying to get better at Instagram and I am sad to say You Tube is not my thing. Unless I want to watch Keith Urban videos. Then I am all over it. YUM.
Basically, I use social media ("SoMed" as the cool kids call it) daily and 90% of it is for businesses. I love SoMed info too and read  newsletters, blogs, and publications like Bear Grylls reads survival guides.
Evvveeryybody and his brother wants to get on the business social media bandwagon these days. Businesses that barely had email five years ago are scrambling to throw up Facebook pages and gather Twitter Followers. Most have no clue, they just know that they "should be" on social media. I am no expert, but most of the time I do feel like I know what I'm doing. But for those of you out there that think social media is a place to biotch about your spouse, whine about the government to endlessly share you widget product sales, this is for you.
1. Be consistent. I have very clear recollection and a memory of a stinkin ELEPHANT of the day (a year ago) when certain business came onto Facebook like gangbusters posting promises, begging for "Likes" and spewing motivational verses, only to fade away into obscurity within a few months. Fronter? Be real, follow through on what you say and continue your message. If you approach your efforts with a genuine desire to help people, you are less likely to run out of things to say and fade away.
2. Be aware of your picture. Spam and porn seems to run amuck on these sites so if you send me a friend request, and I don't know you, and your avatar is a pic of you with about four feet of cleavage showing, chances are real good I will blow you off. Maybe is was a poolside pic from your last family vacation but your picture is your resume, people. Like it or not overly cautious folks will look at that and wonder if, once connected, they will begin receiving a stream of "I'm available tonight, are YOU?" tweets or blurred va-gy-gy shots. It's reality. Put your best business face forward and leave the seductive poses for other sites.
3. Don't "suggest you Like" people to death. I connected to a gal on FB only to receive no less that THREE (I am sure, I counted) "so-and-so suggests you Like" request a day. A day. To me, that is the equivalent of a PEST or a TELEMARKETER so in the end, I defriended her. And I felt bad too. She was probably a very nice gal trying to do nice things for her friends by bugging for Likes. Moral of the story: don't clutter up your followers Inboxes with "I think this is awesome and dammit, you should too" info.
4.Don't Endlessly "Rah, Rah Cis-Boom-Bah!" Me: Being positive and effervescent is awesome, but if you continually fart rainbows and butterflies blog post after blog post, I promise people will grow weary of you. Seriously people, mix things up a bit. Offer recipes, info about national events or even your dog's Ferocious Squirrel episode. Variety is a good thing. Post after post of nothing but selling is a bad idea too. I read somewhere it should be a 3-1 ratio as far as being personable versus selling. People need to trust you first. The sales will come later. Be yourself.
5.Don't Drop Your Drawers: Don't put anything…..I repeat ANYTHING on Social Media that you don't want the Whole.Frickin.World.To.See. This includes pictures of Bad Choices with Balloon Props from last week's Girls Night Out or spats with friends or family.
6. Don't be Annoying: Just like the annoying neighbor who physically invites herself into your morning coffee tranquility on your back deck, make sure your social media engagement/comments have meaning and are welcomed. I have at least one person I am connected to on social media that I SWEAR, does nothing more than "lurk in the weeds" all day long, looking for a comment to pounce on. It wouldn't be so bad if the comments weren't lame, negative or just plain sarcastic 99.9% of the time. As my mom used to say, " if you don't have something to say, don't say anything at all." And get a life. Quickly.
Quality graphics are a huge part of social media success. Quality graphics with text can catch the attention of your reader, pique interest and even tell a story.

Like the images on this blog? Great images for your website or blog are waaaayyyyyy easier to create than you think!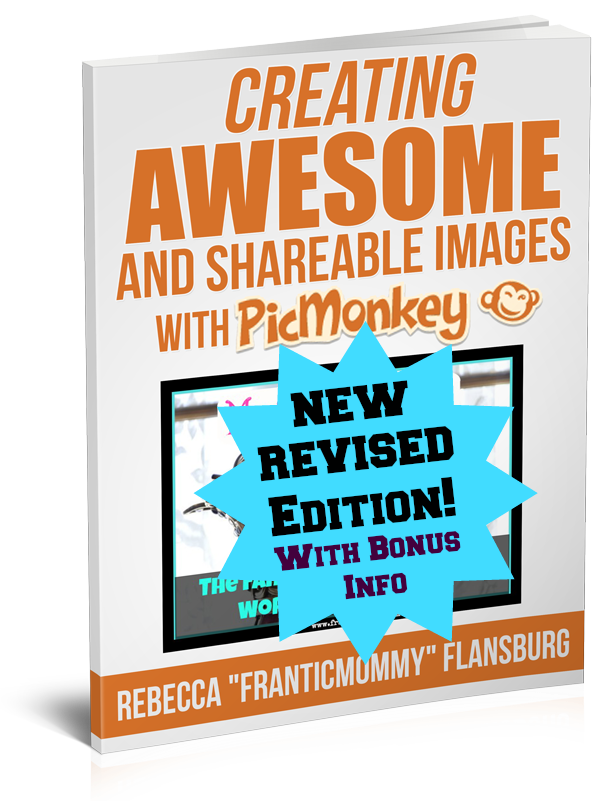 PicMonkey makes creating fun images with text that tell a story and pull the reader in easy to achieve. I've taken this experience and created this 25 pages guide with over a dozen screenshots to help YOU tap into the awesome-ness that is Picmonkey. SO…for less than the price of a pack of gun, you can get Creating Awesome and Shareable Images with PicMonkey; an info-packed ebook full of tips, strategies, options, and best practices for navigating the image creation tool PicMonkey. For less than a BUCK, we can be creating amazing and shareable image for your own blog, website, and social media in no time!
Click HERE to grab your copy of Creating Awesome and Shareable Images with PicMonkey
For only .99!!