As you probably know, Thanksgiving weekend is the busiest travel time of the year. An estimated 46.3 million Americans will travel 50 miles or more from home, with 41.3 million of them doing so by car. This is the largest number of drivers hitting the road for Thanksgiving since 2007, with lower fuel prices enticing people to take their cars.
I wanted to introduce you to HONK, a just launched on-demand roadside assistance app. HONK compiled a list of the 7 must-have apps for drivers this holiday season: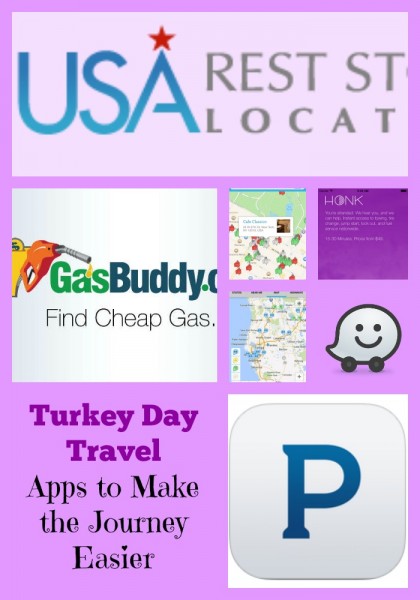 Where are you traveling for Thanksgiving?
**Franticmommy was not compensated for this post in any way.