You may remember from last year, I am the proud Project Manager of the wildly successful National Event, Multicultural Children's Book Day. But I am also a book reviewer too 🙂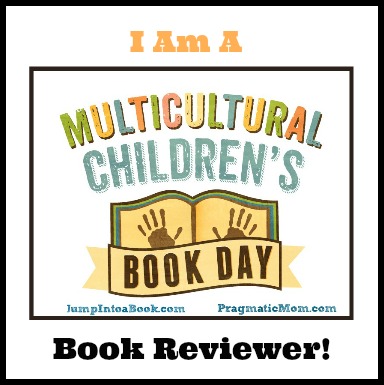 Our mission is to not only raise awareness for the kid's books that celebrate diversity, but to get more of these of books into classrooms and libraries.
Well as you can imagine, this upcoming MCCBD Day (1/27/15) is going to be even bigger and more exciting than last year. This year this event has 9 CoHosts, over 150 bloggers reviewing books and a whopping 17 major sponsors!
2015
MCCBD's  2015 Sponsors include Platinum Sponsors: Wisdom Tales Press,Daybreak Press Global Bookshop, Gold Sponsors:  Satya House,  MulticulturalKids.com,   Author Stephen Hodges and the Magic Poof, Silver Sponsors: Junior Library Guild,  Capstone Publishing, Lee and Low Books,  The Omnibus Publishing. Bronze Sponsors:Double Dutch Dolls, Bliss Group Books, Snuggle with Picture Books Publishing,  Rainbow Books,   Author FeliciaCapers,   Chronicle Books   Muslim Writers Publishing,East West Discovery Press.
This year I opted to read a picture book to review and Lulu and the Very Big Meanies caught my eye. The premise of this sweet book is that Lulu has a week where she can't seem to catch a break! First she finds out that she's moving to a new Muslim school and a new town for the next school year, and it's not even her fault. Then Veronica B. and Veronica C., the most miserable bullies in the world, hand-pick Lulu for their evil plans. Add to that a very sick kitty and the something buzzing in the woods out back, well, Lulu is just not having a great time of it. Even with the help of her old friends and her family, can she possibly survive the Week of the Very Big Meanies?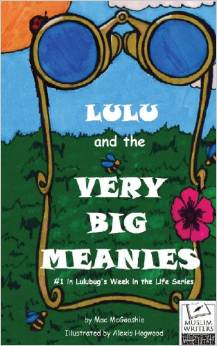 This book was such a fun read and I am going to encourage my 9 year-old daughter to read it next. Lulu reminds me so much of my Sara plus the book is reminiscent of the Judy Moody series.
My name is Laila, but my friends call me Lou. Mama calls me Lulu, and the neighbor calls me Ladybug. Baba calls me Habibti, which means "My Love," and sometimes he calls me "Habibi Baba," which means "Daddy's Darling." Call me what you'd like– just not late for supper, insha Allah, because I love to eat!
My family and I are American Muslims. We live in a small town in southern Virginia, where there are a lot of farmland and churches all around. We have some very nice people around us, but not many Muslims. Our neighbors aren't Muslims, and my Tutu and Poppop aren't Muslims. Mama's sisters and brothers are Christian, so they're not Muslims. Mama used to be a Christian, too.
You can view what Multicultural Children's Book Day is all about HERE. Be sure and pop over to the MCCBD Blog to witness the creation of our Big Giant Linky. The day of the event (1/27/15) everyone links up their multicultural children's book review blog post to create a big, ginormous resource for parents, teachers and librarians to use.
We also have a great line-up of Author Sponsors here and we are excited to be able to showcase their multicultural books on our Author Sponsor Page!
Extra Info:
MCCBD now has its own Paper.li! A Paper.li is a free online newspaper that aggregates information on the topic of multicultural books for kids from all over the Internet. Please feel free subscribe and stay up-to-date with this topic. Please watch for our hashtag: #ReadYourWorld and you can connect with us via:
-Our new Facebook page https://www.facebook.com/MulticulturalChildrensBookDay
-Our new Twitter https://twitter.com/MCChildsBookDay
"MCCBD team hopes to spread the word and raise awareness about the importance of diversity in children's literature. Our young readers need to see themselves within the pages of a book and experience other cultures, languages, traditions and religions within the pages of a book. We encourage readers, parents, teachers, caregivers and librarians to follow along the fun book reviews, author visits, event details, a multicultural children's book linky and via our hashtag (#ReadYourWorld) on Twitter and other social media."