I never thought too much about the quality of our home's air until we became parents. As a baby our oldest had lots of breathing issues including RSV and viral-induced asthma.  I distinctly remember standing in line at the med supply place, waiting for my turn to pick up our shiny new Nebulizer for him, and being determined to start taking my home's air quality much more seriously.
Choosing Filters for Your Home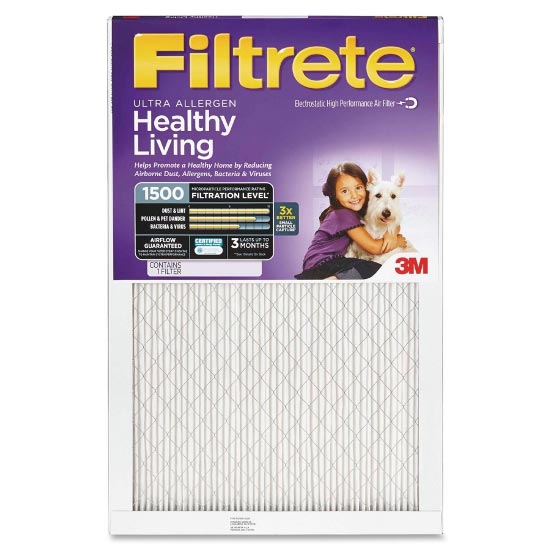 Nowadays, it is vital to invest in high-quality filters that can give you that fresh air in your own home. Rest assured that you are able to find the filters that you need at affordable prices. You can even purchase these types of filters in large quantities. Remember that you should change your air filters on a regular basis, such as once a month. This will depend on which types of filters you buy.
Finding Your Filters Online
If you prefer to buy your filters online, you can find a wide range of filter alternatives, such as the Filtrete filter. When you are on the website itself, you will be able to find the filter categories on the left hand side. You can browse for selections in filters like the ultra or micro allergen filters. Make sure that you invest in a filter that would work best for you and your family.
The Different Sizes for Filters
Choosing the correct filter size is also important. Since many HVAC units come in different sizes, remember to check your unit for the correct size. These different sizes can accommodate HVAC units that are meant to cool or heat residential or commercial structures. The sizes in filters for furnaces can range from 1 inch to 6 inches. If you have a specific brand in mind, you can also search for your brand at the top of website. You will find filters for humidifiers as well.
The Results That You Want
In the end, you are sure to get the results that you want using these types of filters in your home. You will be able to notice the difference in air quality in just a matter of days. Once you have completed your order, you can track your shipment. You can take advantage of the automatic order setup that these types of websites have to offer. By doing this, you won't have to worry about stocking up on your filters. If you have any questions about your order or about filters in general, you can contact the company by phone.
**Franticmommy was compensated for this post