Remember those summer days of your youth when you spent time at summer camp? One tactic actively employed by camp staff was the Buddy System. No one walked into unfamiliar turf or went into deep waters without a "buddy"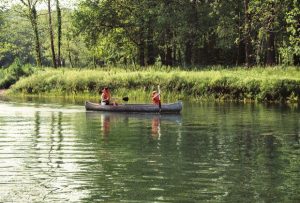 and counselors would periodically cease all activity and do a "buddy check." You and your buddy would join hands, and raise them high in the air so counselors could see you and know that you both were accounted for and safe.
Those same counselors also knew that, by matching campers up with each other, they were automatically creating a system of camaraderie and nurturing. The same system can apply in the business world. Owning and growing a business is tough, and it's exceptionally tough for the solopreneur. Business ownership doesn't have to be a solitary journey, and like that "buddy system" at summer camp, it can be hugely beneficial to find those mentors and guides in your business life that will keep you on track.
Your buddy system can take several different forms, but no matter what "venue" you chose, your newfound support system will be priceless for your growth, sanity and well-being.
Online: The online world is littered with brainstorming groups, forums and organizations that create a place of community. These sites are a great place for like-minded folks can come together and share problems and victories with fellow business owners. Whether you choose a one-on-one mentoring like coaching or a group setting like can be found on LinkedIn or Facebook Groups, use this opportunity to tap into the sage advice of others, not pitch your products or services.
Offline: Many business owners will tell you that there is nothing more empowering than a face-to-face chat with a respected peer or mentor. Set aside time every month to have lunch or coffee with your mentor and use that time to its fullest. Others prefer the camaraderie of a group setting that can be found in networking groups like BNI or local Chamber of Commerce related functions. Again, commit to these meetings weekly or monthly and use your time to share, ask questions and seek advice that will propel your business to continued success.
Having someone to bounce ideas off of, guide you on difficult decisions and just let you know you are NOT going nuts is worth its weight in gold.
What support groups and mentors to do rely on?
Here's some support in education form. This is an eBook that helps others, like me, navigate the sometimes slippery slopes of work-from-home freedom. A guide that shares the key facts, secrets, tips, strategies and resource to make an informed leap and discover Life Beyond the Cubicle. This eBook has been in the making for "lots of sleeps" but I think it's finally time to release my baby into the world.
FREElance FREEdom -Tips & Secrets for Working from Home and Discovering Life Beyond the Cubicle!
If your plan is to grab 2015 by the short hairs and create a new career and income stream for yourself, then go HERE to grab your copy of this investment in your new Future.
P.S.- I'm also offering a TWO BONUS GIFTS! #Winning!