I am sure many of you have heard me repeatedly gush about how blessed and grateful I am for my life as a work from home mom.
YES…there are times when it is NOT all butterflies and unicorns (most of the time, really) but the freedom, satisfaction and gratification I get from doing what I do (freelance writer, blogger, virtual assistant and project manager) is something I just cannot fathom ever losing.
As I head towards Year Four as a work from home pro, I've also discovered that people are put in my path for a reason. It's the craziest thing. I am connecting, interviewing or working with these said people, but they are all talking/sharing/revealing information and opportunities that I absolutely needed in my personal life at that moment.
My best client Valarie Budayr and I met at a creative convention when I commented I liked her pirate boots (I h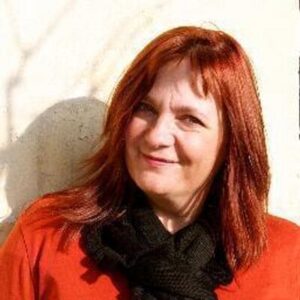 ave "boot envy"). We connected and became friends at a time when I was struggling with the desire to leave my dead-end 9-5 job and start my VA business. Not only did she encourage me…she became one of my best clients (and still is to this day).
Personal Trainer, self-defense teacher and founder of the I Am Girl Initiative Lisa Van Ahn started out as a client and now is someone who inspires and motivates me. I also think she is the sweetest person on the planet. I have worked with her on off over the last year and I know when I finally meet in person in May, we will both rush to give each other a big squeeze.
Teri Rose is a licensed nutritionist in Minneapolis MN and some who I interviewed for a magazine article about her
business. She gentle way and common sense approach to food and eating was exactly what this chubby (frustrated) almost-fifty-mama needed to hear. I mentally gobbled up her information like Flintstone Vitamins. You can read my article about Teri HERE.
Sharon Smith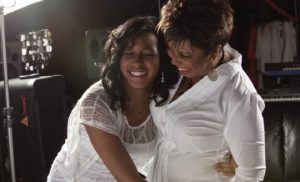 -Akinsanya was another subject of an interview for the very same magazine and I knew before I even picked up the phone to call her I would find a kindred spirit. I knew going in that Sharon was the creator of a huge upcoming event called Moms Rock! Expo and the idea was born in 2013 with the event itself scheduled for May 2-3, 2015.
This event, created especially for moms, is not only packed with expert panel discussions, fashion shows, cooking demonstrations and break-out sessions; there is an impressive line-up of celebrity keynote speakers, all of whom happen to be moms with real-world parenting experience. The event's keynote speakers include celebrities and thought leaders such as actress Tamera Mowry-Housley, CBS contributing reporter Lee Woodruff, VH1 star and children's book author Tiffney Cambridge, Jaime Primak-Sullivan; star of Bravo TV's Jersey Belle series, and Lisa Lillien, founder of Hungry-Girl.com.
I was so excited that I bought my ticket before I even called her to schedule her interview! I love mom events and anything to do with bettering oneself. 🙂
The crazy-cool thing that happened after the interview was done and the article was created was that Sharon called me back and offered me a position on her Moms Rock! Expo Team. After I finished dying of shock and I said YES! and it's been a wild, crazy, educational and exhilarating ride ever since.
Fast forward to a few weeks ago when Sharon told me that she wanted me…little 'ol ME, on the Mommy Confessions Real Talk Panel (on the Main Stage of Moms Rock! Expo) alongside mind-blowing cool people like Allison Kaplan, Meredith Crosby, Jaime Primak Sullivan, Tonya Coleman of Soiree Event Design, Tiffney Cambridge, SiriusXM Radio star Nicole Ryan and superfunnymama Lanelle Vasichek.
After Heart Attack #2 passed, I said YES so fast I think it came out like a whoosh of air. I may have stuttered, gasped and possibly drooled too.
Sharon still let me stay on the Mommy Confessions Panel 🙂
YES…I love my life. My crazy, stressful… but always inspiring, LIFE.
So needless to say, if you haven't locked down your ticket for Moms Rock! Expo I would do it SOON. All of you cherry blossoms who are proactive and buy your tickets online NOW will be guaranteed a yummy FREE tote back courtesy of Target will a bunch a products samples and coupons. I've been told this tote is screamin' sweet plus it has a value of $35.00. So basically, you buy a $10 ticket online…get a $35.00 Swag bag. #NoBrainer
Mark your calendars NOW for this weekend of fun for Moms! Great Keynotes, Real Talk Panels, and of course SHOPPING! Get Your Tickets Here for Moms Rock! Expo. May 2, 10 a.m.–5 p.m.; May 3, 10 a.m.–4 p.m. Minneapolis Convention Center. Exhibit Hall D.
Curious as to who will be sharing their products, services and resources at Moms Rock! Expo? Visit our Exhibitor's Page for a peek at the vendor AWESOME-ness that will be at our event May 2-3rd! We are proud to announce that we already have 75+ high-quality vendors signed up to share their greatness with our Moms Rock! Expo attendees. Grab a look HERE!
Corporations can reserve space in the "We Get Moms" Career Fair by visiting our sponsorship center.
Moms Rock! Expo is sponsored by 3M, U.S. Bank, Target, Medtronic, Microsoft, Truvia®, KARE 11, myTalk 107.1, TPT, MSP Magazine, and The Minnesota Spokesman-Recorder Newspaper
**Franticmommy was not compensated for this post