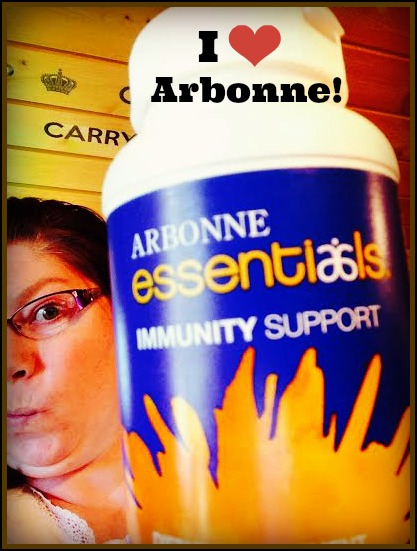 As my age approached the Big-Five-O, I've come to the realization that there are certain things I will not, can not, do without.
This list includes my kids, my friends, my favorite  AC/DC hoodie, my comfy yoga pants, ranch dressing, my NutriBullet and my iPhone 5.
Another "must have" a.k.a "stuff I swear by" is Arbonne's Immunity Support Supplements.  These Immunity Booster capsules can be taken daily to boost your natural defense and the Immunity Support can be taken 2 weeks at a time to give you the extra boost needed if feeling an illness coming on. Honestly, it really ticks me off to be sick. I have not the time or patience to be down-and-out over a stinkin' cold. THAT'S where these little wonder pills come in. I complete swear by their illness-fighting abilities and, if I take them as soon as I feel a cold or sore throat coming on, I can usually kick it before it sets in. Now, let me be clear, I am not saying this a Magical Wunder Drug…but I am saying it has been hella helpful for me and is something I try very hard to NOT run out of.
Even my skeptical hubby, who thinks regular vitamins are "hocus-pocus" will take these and agrees they help. 'Nuff said.
My buddy and Arbonne rep, Kathy Fore, is always more than willing to zip by my house with a new supply and I've told her on many occasions how I am blown away by how well these little buggers work. If you have interest in this product, give here a holla. I know she will be happy to help 🙂
Kathy Fore
Independent Consultant #17369413
Arbonne 2 minute "overview" opportunity video: http://www.youtube.com/watch?v=A7WQ5FHH6do&list=UUMmpJQ8EQhwYAj4k28v7Nqg
Arbonne 6 minute opportunity video: http://www.youtube.com/watch?v=iz0N7v652K0&list=UUMmpJQ8EQhwYAj4k28v7Nqg
**I was NOT compensated in any way for this post.
Summer is almost upon us and our kids are squirming with anticipation at the thought of summer and freedom.
I predict that will last roughly two weeks, then the whining, boredom and bickering will set in. 🙁
BUT, as always, the FranticCrew will be engaging in our annual No Bummer Summer Quest. This quest involves finding new adventures, crafts and activities (preferably ones that involve the out-of-doors) to help temper the long days of summer.
This summer, we are trying something new. We are trying a creative, affordable alternative to pricey summer camp, this 8-week eCurriculum called At-Home Summer Nature Camp eCurriculum.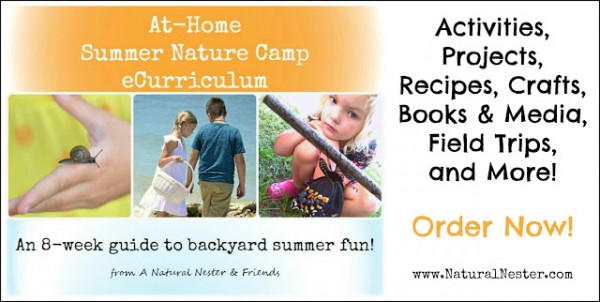 This eCurriculum is packed with ideas and inspiration to keep your kids engaged and happ.y all summer long. In one easy-to-follow PDF, parents will receive eight kid-approved themes, each including ideas and tutorials for: outdoor activities, indoor projects, arts & crafts, recipes, field trips, books & media, and more. Every weekly theme is packed with summer nature fun our family can have right in our own backyard! Learn more, or plan your summer fun, HERE.