According to my calendar, it's Friday. According to my calendar, there's only a few days in May left.
THANK GAWD to both.
I am not totally sure why this week has been such a hair puller….seems to me I saw something on Oprah that "Mercury is in Retrograde." I prefer to think it's the fact that everyone around me has been loonier than a pet coon.
From trying clients to Mean Girls in the 3rd grade…I am thinking that life with Sue from Life Below Zero is looking mighty fine about now. But instead of mooning on about my woes, I prefer to laugh it off …
Or maybe I will just outsource my "Adulting" for a while…
Or maybe I just need to get out more…
I am fairly certain this is my only hope…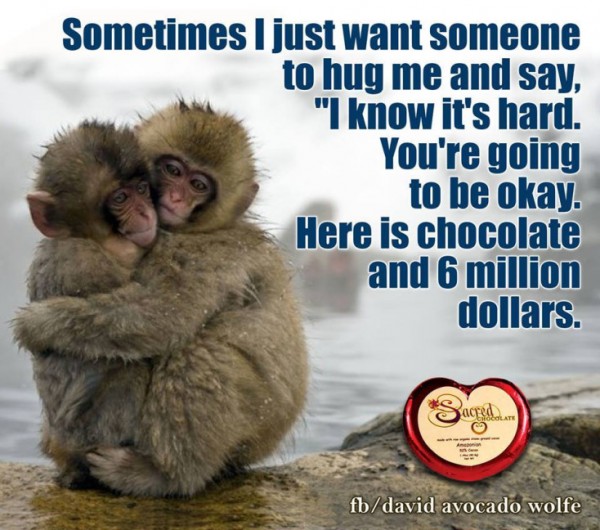 So how was YOUR week?