**The posts I write might contain affiliate links or be written in collaboration with businesses or brands. Please see my disclosure policy for more information.**
I don't have tons of downtime…but when I do, I head right for my new Adult Coloring Book!
I purchased one of these little dandies at a local books store and by-golly it wasn't longed before I was HOOKED on this Adult Coloring Book Craze. Any of us with kids has spent more than just a couple of minutes scribbling alongside our young ones as they happily color in their Barbie, Teenage Mutant Ninja Turtle or what-ever-character-is-hot-at-the-moment coloring books.
It's downright therapeutic.
Now there is a crazy-hot trend right now involving Coloring Books and Coloring Pages for Adults. BRILLIANT. Who knew adult coloring books could be so hot? Well, I can't stop it or wonder why because they're here and they're HUGE.  The lady at the bookstore said they fly off her shelves as fast as she orders them.
And this is in SmallTown, USA.
Even CNN news reported on the Adult Coloring Book Craze back in April. Obviously I am slow catching on…but here's my little beauty.
The only down-side is that now my 9 year-old keeps swiping my "adult" coloring books and coloring my pages! "Get your own coloring book!" I tell her. "But mommy….yours is so much prettier…."
*sigh*
Did I mention she is FAR better than me at "staying inside the lines?" That being said, there's a few things I recommend when taking the leap of faith in buying your own coloring book for adults.
Buy nice markers. Invest in some good-quality art markers with a fine tip.
Color outside in nature as much as possible. There is something insanely relaxing about coloring happily with the breeze in your hair and the birds chirping in the trees.
Carry one with you. For all of those time when you are cooling your jets in the doctor's office waiting room or in the line at school pick-up, bring your book along for a little R&R and coloring time.
Don't spend too much $$ on one. I've seen some crazy-priced adult coloring books and I probably paid more for mine than I should have…BUT….there are cheaper alternatives and here's one.
If you want to dip a toe into the Adult Coloring Pages Pond, here's your chance! This downloadable packet has 12 original coloring images in .jpg format and it also comes with three bonus Mandala designs! AND…it's only A BUCK!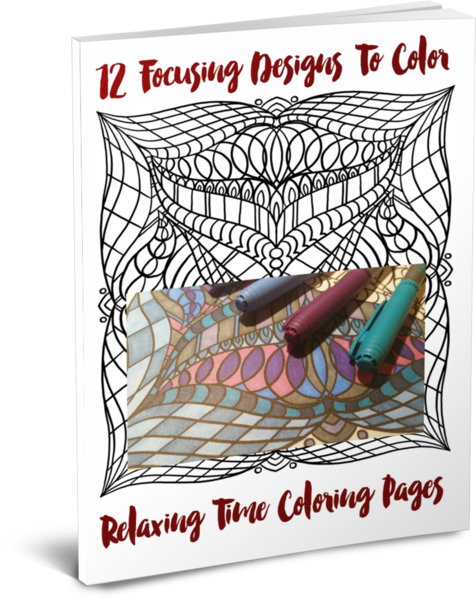 Yup, for one dolla you can download, print and color to your heart's content.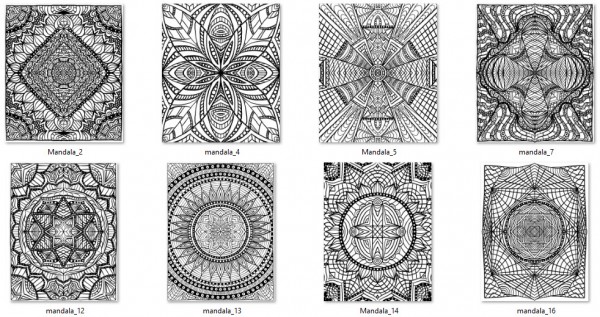 Go ahead! You know ya wanna!. Besides, this is such a simple and cost-effective way to inject a little pleasure and FUN into your busy life. Click the big blue button-thing below and the rest will be easy-peasey. Enjoy!