**The posts I write might contain affiliate links or be written in collaboration with businesses or brands. Please see my disclosure policy for more information.**
Holy balls, am I tired.
But it's a good tired. The kind of tired you get from doing good work for good people and taking good care of your family.
As I eyeball my computer screen at 3:55 a.m. (I woke up, started getting excited for the upcoming day and couldn't fall back to sleep) I know I am SO blessed in many ways. My kids are healthy and well, Christmas is coming and my business is booming. I have more work than I have time right now-something I am grateful for because know of many people who have the opposite problem right now.
There are many things on my ever-growing To Do List that I hope to chisel away at today, including year-end bookkeeping (blech) and business planning for 2016 (yay!).
This time of year is such an amazing time to delve deep into either your business or personal life (or both) and laser in on what needs to happen and/or change in the upcoming New Year. I am eyeball deep in two different courses right now, Michael Hyatt's Platform University and Leonie Dawson's Creating Your Shining Biz Academy. Both are rockin' my world and I truly, truly wish I had more time every day to work on the lessons.
But slow and steady will win my race 🙂
I have gained so many stellar take-aways from these two courses already. Some of the most impactful are the need to ask me some really hard questions before the New Year rolls around.  I have come away with FOUR dream discovering questions that I need to find the answers to before I can launch forward successfully in 2016.
These same four dream discovering questions are something you can use to ignite your Path to Awesome in the coming New Year as well; in business and in life.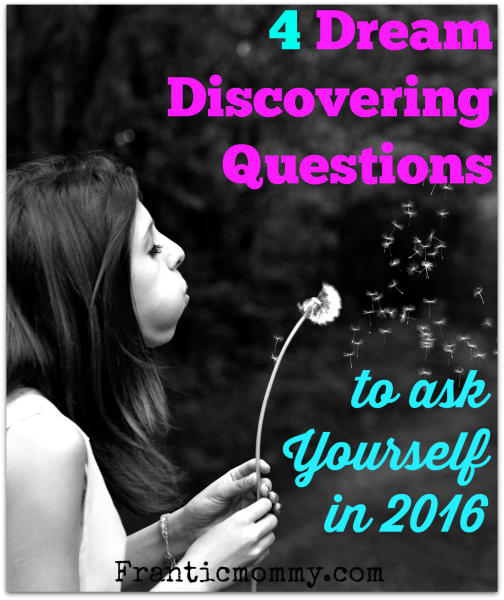 Question #1: I am an expert in____________?
Sometimes the best thing we can do for ourselves when we feel like we are floundering the quicksand known as life is to remind ourselves of all the things we are super-good at. Like "expert" good at.
Many people grumble, "I'm not an expert in anything" yet have vast knowledge or experience on several things. I also want to remind my peeps that being an "expert" is not always about knowing everything: it's about knowing where to find the answers on the things you don't know. I may not be a 100% expert in social media, but I know more than the average bear and know where to find the answers to the social media questions I am unsure of.
So what are you an expert in? Write it ALL down. Go ahead…do it. I'll wait.
Question #2: What do I want to be known for?
It seems like, even though I have been a business owner and work-from-home-professional for over four years now, I still feel like I need to define what I want to be when I grow up! This question really dug deep into my gut and brain and made me hone in on ONE thing I want to focus on in 2016.
Do you know how hard it is to choose ONE thing when you have multiple interests, skills and basically want to rule the world? 😉
But focusing on the one thing, the thing I want to be known as an expert in, is necessary if I want to ceased topic-hopping and banish Shiny Object Syndrome. For me, to continue to go in several different directions all the time is very much like trying to paint a two-story house with one gallon of paint. That one gallon of paint represents my time and energy so I better pick which "side of my house" will give me the most impact and "bang for my buck." It's hard work…but I am getting close to narrowing it down.
What do you want to be known for? Once you determine that, the path to what you need to do next to advance your life or business will unfold. I guarantee it. Just make the time and head-space to really think about it.
Want the rest of the Four Dream Discovering Questions to Ask Yourself in 2016? I hate to break up this killer info into to blog posts, but I had to because it is already getting hella-long!
I also wanted to give everyone a chance to "sit with this information awhile" (as Oprah would say) and not get overloaded and frustrated. Percolate on it. Ponder. Write it down in a planner or journal. Just.Do.It.
Pop back in a few days for the second installment of this important (well, I think it's important!) project.
You got this Fabulous Peeps!
**some of these links are affiliate links. Meaning; if you click and buy, I get a teeny tiny commission. Not enough to buy a pony, but maybe enough to get the fancy creamer for my coffee 😉
–
Introducing FREElance FREEdom
Your Guide to Making the Leap to Being a Work At Home Professional
Have you every dreamed of working from home on your own terms? Dreamed of earning a steady, and honest, income while still having plenty of time for friends and family.
Lucky for you, it is all very possible. It's a life that I have successfully been living for over 4 years…and I can't imagine supporting my family (and following my dreams!) any other way.
Within the pages if this robust 85+ page downloadable e-book and resource guide is the motherlode of awesome information about working from home (on your own terms) all rolled into a handy read-at-your-own pace guidebook.
Whether you are looking to pursue a career as a freelance writer, virtual assistant, graphic designer (and more) this Resource Guide will provide the insight, tools, guides, advice and strategies that can apply to any freelance business. If you want the very basics of getting started without the benefit of support and coaching, this eBook is for you.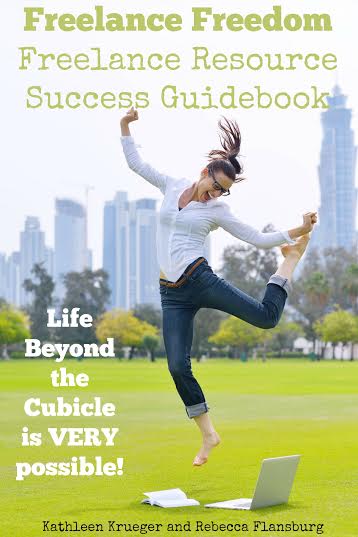 The Jump-Start Your Year Sale!!
Get this e-Book and Resource Guide for only $9.99 for a limited time!