**The posts I write might contain affiliate links or be written in collaboration with businesses or brands. Please see my disclosure policy for more information.**
Picture books about princesses, dinosaurs, kids with dogs and cats, kids being brave or being great adventurers are pretty common. Middle grade books for tweens who want to want to solve a mystery, catch the eye of the popular boy or wake up it free are also common.
Books for kids or tweens that talk about dealing with BIG feelings or emotions such as anger, frustration, over excitement, etc?…..not so common.
Thus is my conundrum with my beautiful, bright, sparkly and ANXIOUS 11 year-old daughter. Being not a huge fan of reading I have done my fair share of digging around for books that she would like that could help her better navigate this sometimes overwhelming stage in her young life. Ideally, I wanted an easy reading book with nice illustration to engage these kids while reading the book. I am fairly certain I am not the only mama looking for these types of books so I thought I would compile a booklist on children and tween books about dealing with BIG feelings
Books about BIG Feelings For Kids
Visiting Feelings encourages children to treat their feelings like guests — welcome them in, get to know them, and perhaps learn why they are visiting. Visiting Feelings harnesses a young child's innate capacity to fully experience the present moment and invites children to sense, explore, and befriend all of their feelings with acceptance and equanimity. A Note to Parents provides more information about emotional awareness and mindfulness, plus practical advice and activities for introducing mindfulness into daily family routine.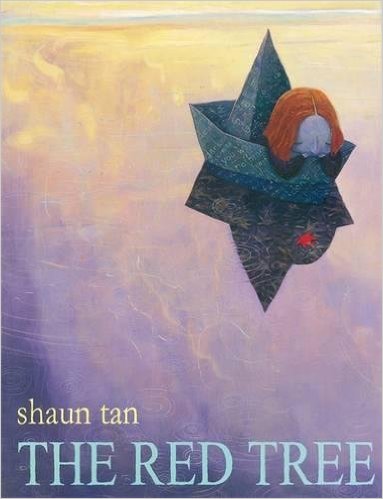 A story about the power of hope, renewal and inspiration. A little girl awakens feeling there is nothing to look forward to and walks through her day oblivious to the small glimmer of hope that was always with her until the tree shows her.
In My Heart: A Book of Feelings (Growing Hearts)
Sometimes my heart feels like a big yellow star, shiny and bright.
I smile from ear to ear and twirl around so fast,
I feel as if I could take off into the sky.
This is when my heart is happy.
Happiness, sadness, bravery, anger, shyness . . . our hearts can feel so many feelings! Some make us feel as light as a balloon, others as heavy as an elephant. In My Heart explores a full range of emotions, describing how they feel physically, inside. With language that is lyrical but also direct. Toddlers will be empowered by this new vocabulary and able to practice articulating and identifying their own emotions. With whimsical illustrations and an irresistible die-cut heart that extends through each spread, this unique feelings book is gorgeously packaged.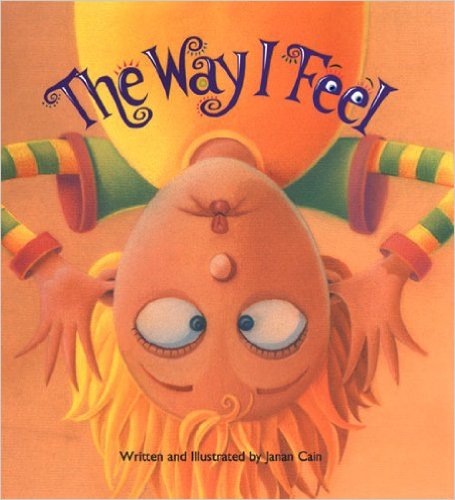 This full color book is filled with vivid, expressive illustrations that help children ages 2 to 8 describe their emotions and understand that feelings are a normal part of life.
Hilly's quest is motivated from one simple question: How do I feel? Hilly Discover Her Feelings is the third book among a series in which Hilly is the main character.
As well shown in the first two books, 'Hilly Colors Her Dreams' & 'Hilly Finds Her Quiet Place', Children straightaway connect to Hilly whom is a unique character with charming personality, conveying important messages to children e.g. addressing their emotions, positive thinking, connecting to the peaceful self and more. These themes are brought with humor, fun, love and care.
Every child who reads the book, drifted into Hilly's world.
[easyazon_link identifier="1522799745″ locale="US" nw="y" nf="y" tag="franticmomm02-20″ cart="y" cloak="y" localize="y" popups="y"]Peanut and the BIG Feelings[/easyazon_link]: A Guidebook for Children:

Peanut is a kid with really BIG feelings. This interactive guidebook invites 3-12 year olds to join Peanut on the journey to emotional regulation using advanced techniques from the fields of mind-body psychology and neurobiology. Brilliant, inspiring, and refreshing, this book helps adults teach children essential tools for a happy, healthy, and successful life. Includes an implementation guide for parents, teachers, and therapists by educator and author/illustrator Jenifer Trivelli, M.S. REVIEWS "This book is a must-have resource for every professional who works with children who have BIG feelings
Books about BIG Feelings For Tweens
One thing we were advised to try with our daughter was journaling. I found these spectacular journals called the Get Up and Go Diary for young people 8-14 – brilliantly illustrated and provides a very simple format for children to discuss issues and emotions either with an adult or mull them over on their own. This company is in Ireland but the CEO offered to send me some samples. I thought it was exceptionally cool that they had a version for boys (not something I've ever seen before!).
Their journal for girls is equally cool and so far, our 11 year-old loves hers.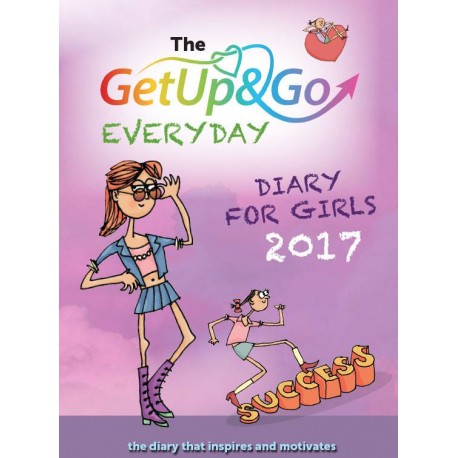 Even though these come from Ireland (a cool fact in itself) they can still be shipped to the US. I would highly suggest looking at some of their other offering because they are simply unique.
AND, look below of a giveaway of the Get Up & Go Diary for Girls and the Get Up & Go Diary for Boys at the bottom of this post!
The American Psychological Association has a Children's book imprint called Magination Press that has a catalog full of picture books that deal with emotions! Here's a link to their home page: http://www.apa.org/pubs/magination/index.aspx and to their Facebook page: https://www.facebook.com/MaginationPressAPA/ Here's one of their books:
[easyazon_link identifier="1433819252″ locale="US" nw="y" nf="y" tag="franticmomm02-20″ cart="y" cloak="y" localize="y" popups="y"]The Tween Book: A Growing-Up Guide for the Changing You[/easyazon_link]:The tween years are a time of change and possibility. They are also a time when kids may begin to feel confused, unsure, and even different. Have you ever felt like that? This book is for you — the tween!
Though she would roll her eyes and claim she was dying of embarrassment if I mentioned in public that she was an American Girl Doll fan, she is 🙂 One of the things I love about the American Girl Company is that they have wonderful books and their A Smart Girl's Guide series has been incredibly valuable in her dealing with many of her concerns, apprechensions and anxiety. Here are a few that I recommend:
A Smart Girl's Guide: Worry: How to Feel Less Stressed and Have More Fun (Smart Girl's Guides):
Every girl worries from time to time. Maybe it's an argument with a friend, or a big test, or a performance in front of a crowd. Maybe it's her body. Maybe it's even something fun, like a slumber party or overnight camp–or something really big, like moving away or her parents' divorce. For many girls, even small worries can take on a life of their own and get in the way of enjoying life. But this book will help take charge over your worries. You'll learn tried-and-true ways to overcome fears and create a sense of calm. You'll take quizzes and find out about yourself and what concerns you, and you'll read advice from real girls who found ways to deal with their own worries. The book is packed with proven techniques for handling worry and creating confidence–freeing you to be the girl you're meant to be.
A Smart Girl's Guide: Middle School (Revised): Everything You Need to Know About Juggling More Homework, More Teachers, and More Friends! (Smart Girl's Guides):

Starting middle school can be scary. But knowing what to expect will make you feel more confident. Packed with tips and fun quizzes, here's the inside scoop on topics like classes, lockers, homework, and getting involved in after-school activities. Get help deciding the best way to introduce yourself to those new classmates. Plus, you'll read letters from other girls who were just as worried about starting middle school, and advice from girls who have already been there.
The Feelings Book (Revised): The Care and Keeping of Your Emotions:

This invaluable companion to The Care & Keeping of You received its own fresh update! The Feelings Book will help you understand your emotions, and deal with them in positive ways. You'll get tips on how to express your feelings and stay in control, plus get sensitive advice on handling fear, anxiety, jealousy, and grief. Learn how to stay in the driver's seat of your own emotions!
Stay in the loop by subscribing!