**The posts I write might contain affiliate links or be written in collaboration with businesses or brands. Please see my disclosure policy for more information.**
I have sooooo many mind-blowingly talented friends who could potentially be profiting from the Adult Coloring Book Craze, but I know most of them are stumped when it comes to knowing How to Sell Your Adult Coloring Pages on Amazon.
You (and them) are in luck because (::drum roll::) the following info share who to do just that!
You don't have to be a publishing expert to share your adult coloring book with the world. Thanks to the self-publishing industry, it's simple to create and publish your own coloring book.
If you want to put your book on Amazon so customers can buy it then one of the easiest ways to do that is to use CreateSpace to publish your book. CreateSpace is a publishing company owned by Amazon.com. Using Amazon KDP (formerly CreateSpace) can save money on startup costs.
If you choose to publish your coloring book (or any book for that matter) the traditional way, in the past that meant paying all of the printing costs upfront and having to warehouse boxes of your completed book. This can make the cost per coloring book more expensive. It's also a risk if you self-publish the coloring book and you don't sell enough to cover your costs.
Now, thanks to Amazon KDP, this is a ton easy, less expensive and you be stuck with cases of book s to sell. KDP is what is known as print on demand technology, which means the books are printed as they're ordered, reducing your financial risks.
Now that you've gotten the biggest dilemma in your publish endeavor clarified, let's create some books to sell on Amazon!
Step One-Pick A Topic
One thing you might want to do before you start creating your coloring pages is to choose a theme. As the adult coloring market continues to grow, there will be people looking for certain themes, such as animals or gardens. Still, others will look for themes like Christmas or positive affirmations. Picking a niche in the adult coloring industry will allow your work to stand out.
TIP: Looks for trends that are on the rise and create a theme around that. Currently, hot topics include social justice, diversity in literature, minimalism, tiny house living, and hygge to name a few.
Create Your Designs
Most adult coloring books contain about 40 different designs. You may have difficulty selling books that don't contain enough designs. Potential buyers want to feel like they are getting a good deal.
Another thing you want to watch for in the direction of your designs. If some of your designs are vertical while others are horizontal that will annoy some buyers. That's why it's best to pick one direction and use just that one.
Step Two: Assemble & Upload Your Designs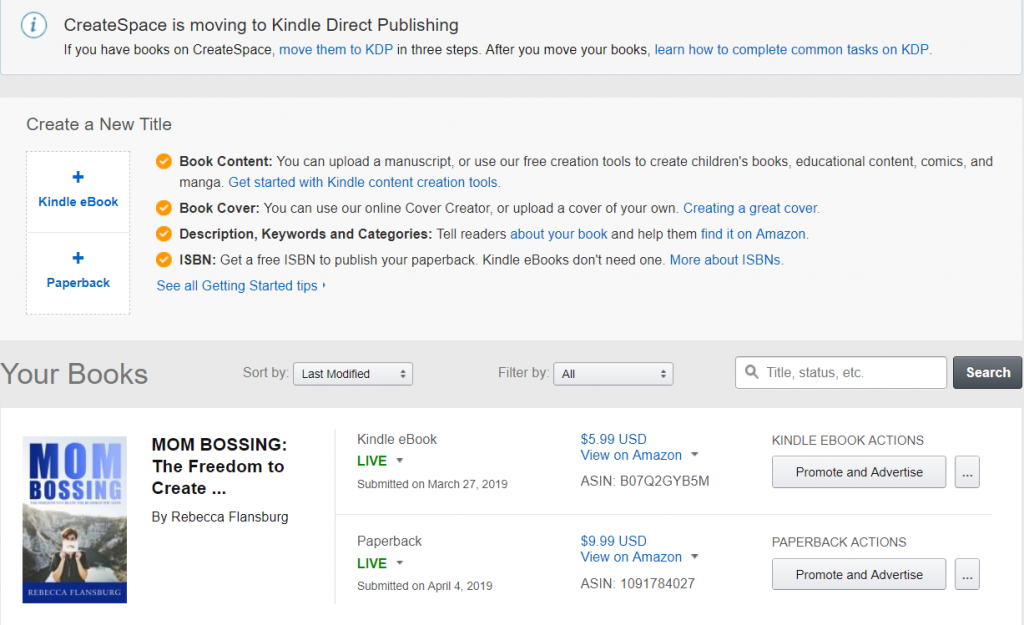 Once you've completed your designs, it's time to format them for KDP and this is a step you won't want to skip. There are many programs that will format your book for you and Amazon even has a free online tool called Kindle Create that will do the job for you as well.  Save your designs into a PDF, include a copyright page, and don't forget to include an introduction. Your intro is the section where you can let readers know how to get in touch with you via your website or social media channels. Once you're ready, upload your PDF to KDP.
Step Three: Use the Interior Designer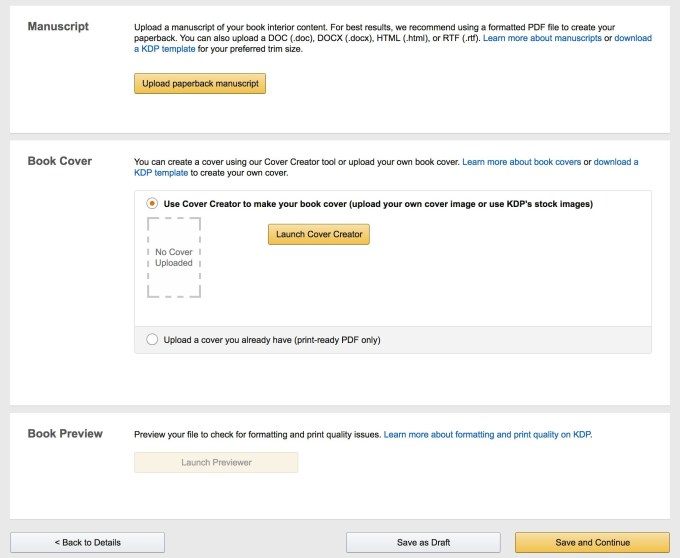 At this point, it's easy to become so excited by your progress that you get distracted. Don't let that happen. You need to stay focused and carefully review the interior design of your coloring book. Keep in mind that if the interior looks weird or off-center that will look that way when the book goes to print. Don't be alarmed if you find several issues you have to correct. Simply make the changes to your PDF document and upload a fresh copy to KDP.
Step Four: Assign an ISBN number:
Again, KDP makes this crazy-easy by giving you the opportunity to assign an ISBN # during the uploading process, and even better yet, it's free!
Step Five: Create a Cover
Now you're ready to design your adult coloring book cover. KDP has a Cover Creator option that will help you not only create an eye-catching cover but one that is formatted to the correct size. Many publishers use a coloring image for their covers. You want to partially or completely fill in your cover so that the colors pop when potential buyers see it.
Step Six: Preview Your Book
KDP gives all authors the opportunity to preview their uploaded book and view it the same way buyers will see the finished product. If when in the preview mode your images look blurry, jacked-up, etc., this is exactly what buyers will be getting when they buy your book. Take the time to fix errors and issues so you are presenting only your very best work to the buying public. If all else fails, find someone you can hire who has a program like Kinstant Formatter or Vellum and hire them to format your work properly.
Step Seven: Pick Your Price
This is the place where you will need to do a little homework and see what similar adult coloring books are selling for on Amazon.
Step Eight: Order Proofs
Once you've put your book together and you're happy with how it looks, it's time to order proofs. Proofs are physical copies of your coloring book that are sent to you. Try out your coloring book yourself. Are the pages high quality? Does the ink from one page bleed into another page? If you're not happy with your proof, go back to KDP and tweak your settings then order a fresh proof. Keep doing this until you're happy with the final product.
Proof copies are also handy if you are wanting to give a physical copy to a review to try out and then write a review. Proof copies have a thin grey band across the front cover with the words "Not for Resale" to discourage other people from reselling their review copies for their own gain.
It takes about 48-72 hours for Amazon to aggregate your book so it appears
Want to learn more about creating your own adult coloring book to sell?
Or find ways to promote, market, and use your coloring pages for special business projects?  Discover how to cash in on the adult coloring craze when you download your free workbook.
This short workbook will give you tips and advice on how to create your own coloring sheets. It even includes deeper details on how to sell your sheets for extra income. This workbook includes creation prompts, free coloring pages and info on how you can turn your designs into an extra stream of income!
CLICK HERE, add your name and email and get Instant Access to the FREE Cashing in on the Adult Coloring Book Craze Workbook!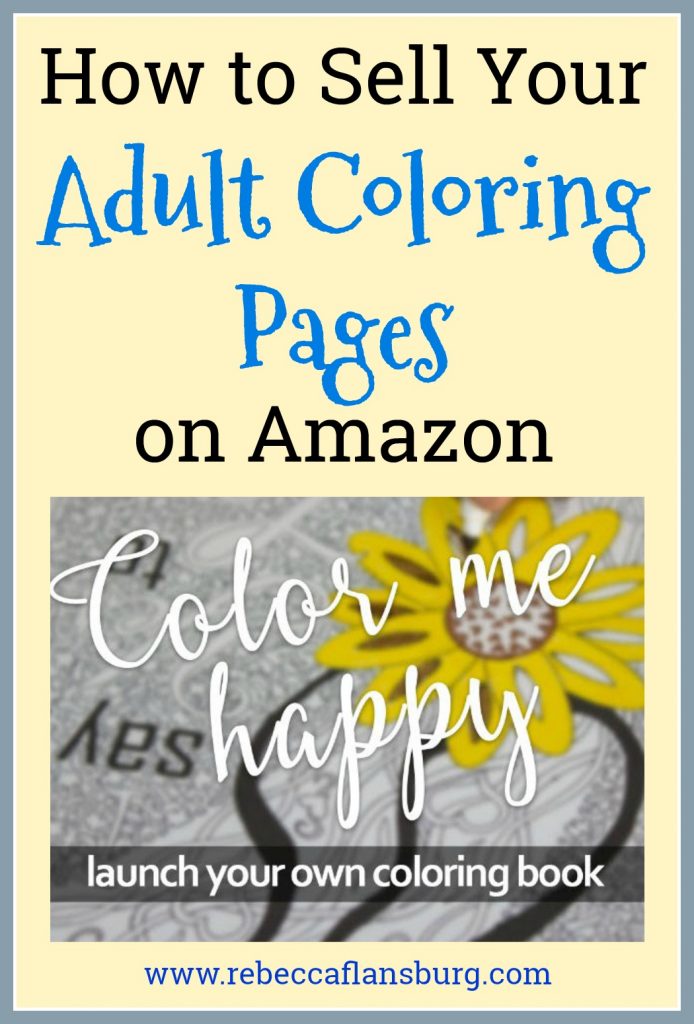 ---
My published books!

The ABC's of BookJumping: The Best of Jump Into a Book
Streamlined: The Art of Minimizing Workspace Resistance
Available on Amazon and AudreyPress.com
Sissy Goes Tiny by Rebecca Flansburg & BA Norrgard
BUY a SIGNED COPY FROM AUDREY PRESS PUBLISHING HERE: BUY PHYSICAL COPY ON AMAZON HERE BUY EBOOK ON AMAZON HERE MOM BOSSING: The Freedom to Create the Business You Love is a book filled with persona...
Book Details
Publisher :
LAMS Communication
MOM BOSSING: The Freedom to Create the Business You Love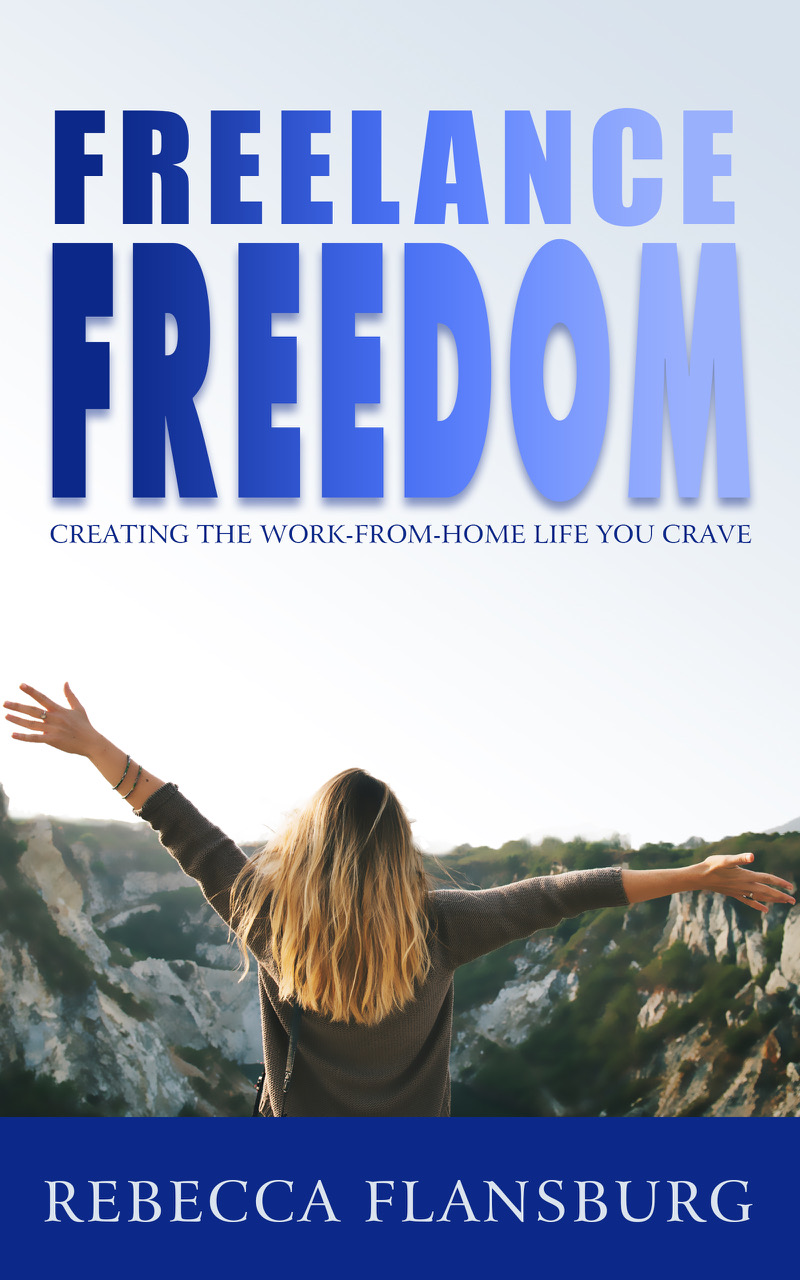 BUY a SIGNED COPY FROM AUDREY PRESS PUBLISHING HERE: BUY PHYSICAL COPY ON AMAZON HERE BUY EBOOK ON AMAZON HERE Have you ever dreamed of working from home on your own terms instead of being confined...
Book Details
Publisher :
LAMS Communications
FREElance FREEdom:Creating the Work-From-Home Life You Crave
---
Use Your Love of Adult Coloring to CASH IN HERE.