**The posts I write might contain affiliate links or be written in collaboration with businesses or brands. Please see my disclosure policy for more information.**
It's 10:00 at night. Your eyelids feel like the Sandman is sitting on them and your body is screaming "GO TO BED!"
BUT, you want to squeeze in just a  few more minutes. Just do a "couple more things…"
Congrats. You've fallen into the Work-From-Home-Work-Around-The-Clock-Trap. You are SO normal.
As the title suggests, Working From Home Doesn't Mean Working All The Time. You need to have boundaries, limits, and know when to push away from the computer!
If you don't, your mental and physical health will suffer. I know this for a fact.
I know setting time-limits on tasks is a hard pill to swallow when your workload is staring you in the face and the end-of-the-month is looming. But in case you've forgotten, the main advantage of working from home is that you can spend quality time with your friends and family.
Remember why you opted to work from home?  Wasn't "freedom" and "flexibility" part of that No-More-Working-for-The-Man-and-Punching-a-Timeclock oath?
My workspace is located in the second story of our home and there are times on a Sunday, when I know I have a butt-crack-load load of work that needs to be done, I swear my office starts calling to me like some sort of demented mermaid siren song. But as easy and tempting as it is to "run upstairs and do a few things,"  family comes first and I have to trust that I will have the time and space to get my work done during my normal business hours.
No one should be working all the time and I am pretty sure that's a mistake many of us telecommuting pros make. Working at home calls for organization, time management and most of all discipline.
Quickie Ninja Tips 
Block it off: Mark your days or hours off on your calendar with either a Big Giant "X" or a smiley face. Resist the urge to schedule work stuff in those slots.
Set boundaries for your family: Call a family meeting and let the kids and hubby know that you need to commit to your work hours (with as few interruptions as possible) so you can have free time with them.  Post your *hours* on your office door if you need to.
Set boundaries for YOU: Work hours are work hours and off-hours are off-hours. Work hard and make the best use of your work time (stay off Facebook!) so you can rest and play with peace of mind.
Set boundaries with clients: My office hours are on my website as well as voice message so people trying to contact me know that I have a life outside of my business. If you find that a client is slowing encroaching on your *off* hours, it may be the time to have an honest conversation with them.
It's about working smarter not harder: Whether you are brand new biz or an established one, setting your goals, boundaries, and priorities (and sticking to them) is going to be a huge key to your longevity and success. Developing the internal discipline to stay on task and get your work done takes practice and perseverance.
Cut yourself some slack during work hours: Committing to your clients/tasks/workload during your business hours does not mean sitting eight hours with your "nose to the grindstone."  Take many "mini-breaks" and they don't have to be long breaks either. Even going out for a walk for 15 minutes so you can refresh will make a world of difference in how well you concentrate afterward.
Ask for help when you need it: Obviously, as a virtual assistant, I am a big supporter of outsourcing. However, I am an even bigger supporter of knowing when it is time to step back and take a good honest look at what is working, what's not and why. If you are having trouble getting your work done during your work-time you need to reevaluate your work habits, your time wasters (are you compulsively checking Gmail every two minutes?) and if you need to consider calling in the cavalry. My fellow freelancer Kathleen has created an amazing business with over 10 part-time freelancers helping her with her workload. It's a win/win. She retains good clients but subbing out the work, takes a small cut for herself, supplies people who need work with work and frees herself up to work on bigger and more lucrative projects. BRILLIANT.
I know you need to make a living, but remember work is not everything. There are family, friends and your hobbies whom you should devote time to as well. I firmly believe that earning all money in the world is not worth sacrificing the most precious moments in your life. Not only is it ok to take a break, but it is imperative that you do so. Working on your own can be very exhausting. By not taking a break you end up doing more harm than good.
Check out this VERY good article from The Work At Home Mom called If I Don't Work, I Don't Get Paid – Is It Okay to Take a Break?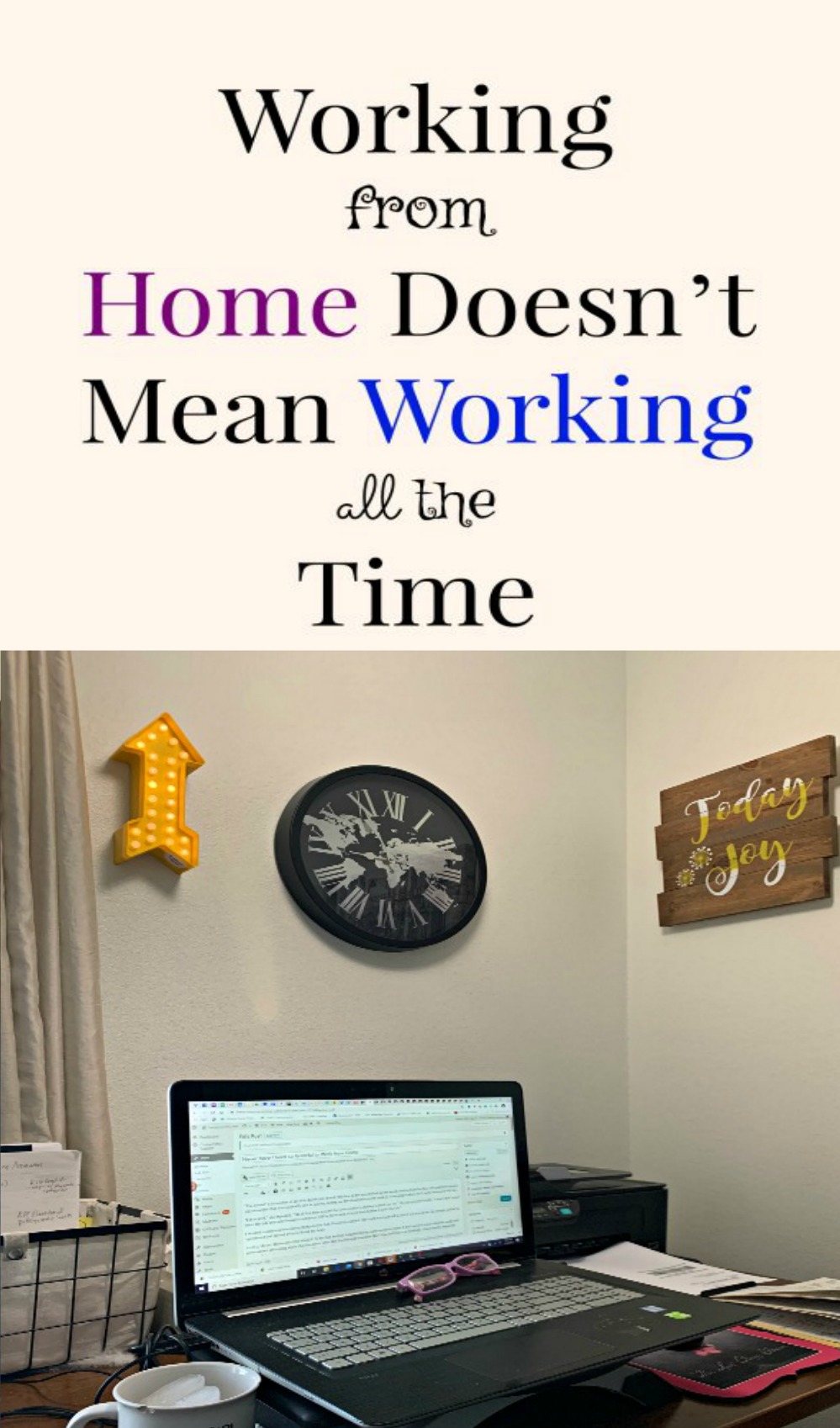 ---
More Resources to Help You Along Your Side Hustle Journey
MOM BOSSING
MOM BOSSING: The Freedom to Create the Business You Love is a book filled with personal stories, resources, support, wisdom, and encouragement from a solopreneur who has been in the trenches as a mom boss. This step-by-step guide shares the truth, fears, tears, and cheers of being a mom who is building a business empire on her own terms. If you are looking for a new career for the "second half of life," venturing into direct sales, rocking a home business, or dreaming of leaving a dead-end job, this book provides the building blocks needed to move forward with a healthy dose of humor authenticity. In many ways, this book could also sport the tagline of Building a LIFE on Your Own Terms.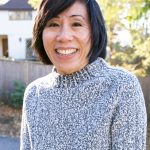 I was lucky to have Becky Flansburg join us at Multicultural Children's Book Day when we first began our nonprofit. She was the "head elf" which meant she did everything from project management to help us get sponsorships. In the early years, we weren't able to keep her busy for more than a few months a year and even that was very part-time. Becky's contribution to the team helped us grow our nonprofit, and, in turn, we were able to keep her busier. Now, as a "mom boss," Becky is sharing her journey and her wisdom for moms who want to try solopreneurship.  It's particularly helpful for anyone who wants to become a VA (Virtual Assistant).~author and mompreneur, Mia Wenjen
Also available on IndieBound.com.
Have you ever dreamed of working from home on your own terms instead of being confined to a corporate cubicle or windowless office? Have you ever dreamed of earning a steady and honest income while still having plenty of time for friends and family?
Lucky for you, it is all very possible. It's a life that I have successfully been living for over 7 years…and I can't imagine supporting my family (and following my dreams!) any other way.
Within the pages of this robust 90-page e-book and resource guide is the motherlode of excellent information about working from home (on your own terms) all rolled into a handy read-at-your-own pace guidebook.
Whether you are looking to pursue a career as a freelance writer, virtual assistant, graphic designer (and more) this Resource Guide will provide the insight, tools, guides, advice, and strategies that can apply to any freelance business. If you want the very basics of getting started without the benefit of support and coaching, this eBook is for you.
For anyone looking to start their freelance career, or up their game, this book is the perfect place to start. Jam-packed with actionable items and details about even handling unruly clients, well-meaning visitors, and kids while working from home – this book has it all! Highly recommended!~author and mompreneur, Carissa Andrews
For those who are contemplating the freelance lifestyle but need a guidebook with baby steps, this is your manifesto! Becky Flansburg shares her tips for balancing a freelance career with a family including the nuts and bolts such as the online tools she uses for networking and running her business. Becky is a gentle and realistic cheerleader for anyone who wants to work at home as a solopreneur.~Mia Wenjen
FREElance FREEdom is Available on Kindle
Also available on IndieBound.com.
Available in Paperback on Amazon: mybook.to/FREElanceFREEdompprbk