Working from home and telecommuting is at an all-time high. Many are loving the freedom and flexibility while others are struggling to find a system of organization that works for them. So if your workspace chaos is getting worse by the day, this e-book will act as a guide to help folks make heads or tails of the daily disaster they call "their office." During my three decades working in the office products industry, I became very adept at helping business people organize their workspace without breaking the bank. Contrary to popular belief, it doesn't take half of a UPS load of organizing bins, racks, holders, and organizers to tame the chaos on your desk.
As an adult who struggles with anxiety, I've known for years that an increase in clutter and chaos in my world causes my "distraction factor" to double. But since I've become home-based, I've found that having the office clutter co-mingling with my regular home clutter ends up sending my anxiety into hyper-drive. It wreaks havoc on my productivity, attention span, and even my moods.
Through trial, error (and wisdom in general) I've fine-tuned a myriad of products, habits, and lifestyle benefits that help stay on track. They also assist me in making the best use of my office space and time while amping up creativity and work efficiency.
Grab your copy of Streamlined on Kindle HERE.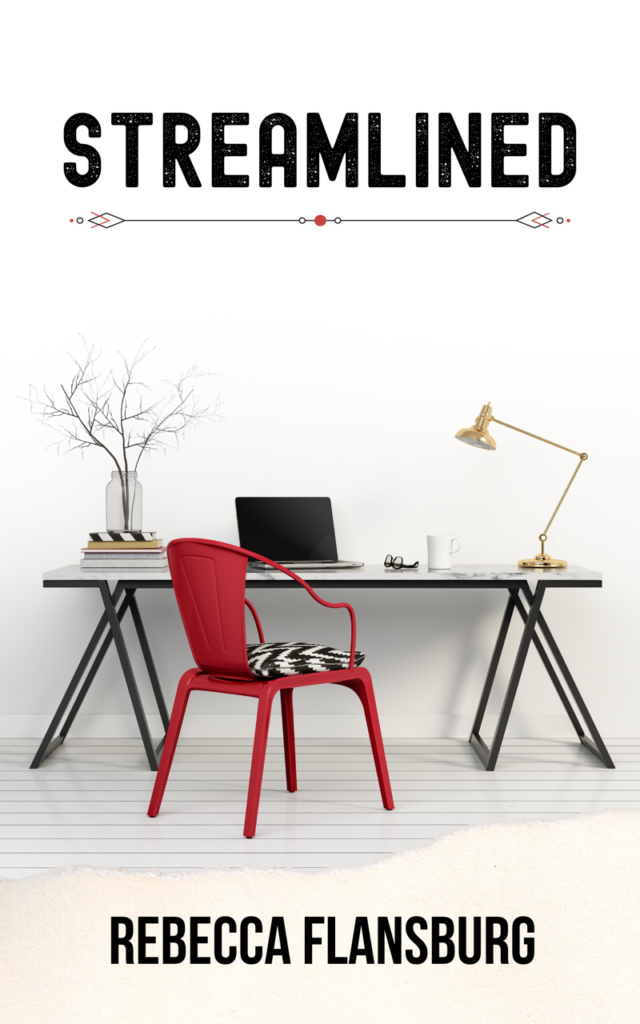 ---
Other books from Rebecca Flansburg
Sissy Goes Tiny (co-authored with B.A. Norrgard)
The ABC's of Bookjumping (co-authored with Valarie Budayr)
FREElance FREEdom: Creating the Work-From-Home Life You Crave
MOM BOSSING: The Freedom to Create the Business You Love