The ABC's of BookJumping: The Best of Jump Into a Book
Streamlined: The Art of Minimizing Workspace Resistance
Available on Amazon and AudreyPress.com
Sissy Goes Tiny by Rebecca Flansburg & BA Norrgard
BUY a SIGNED COPY FROM AUDREY PRESS PUBLISHING HERE: BUY PHYSICAL COPY ON AMAZON HERE BUY EBOOK ON AMAZON HERE MOM BOSSING: The Freedom to Create the Business You Love is a book filled with persona...
Book Details
Publisher :
LAMS Communication
MOM BOSSING: The Freedom to Create the Business You Love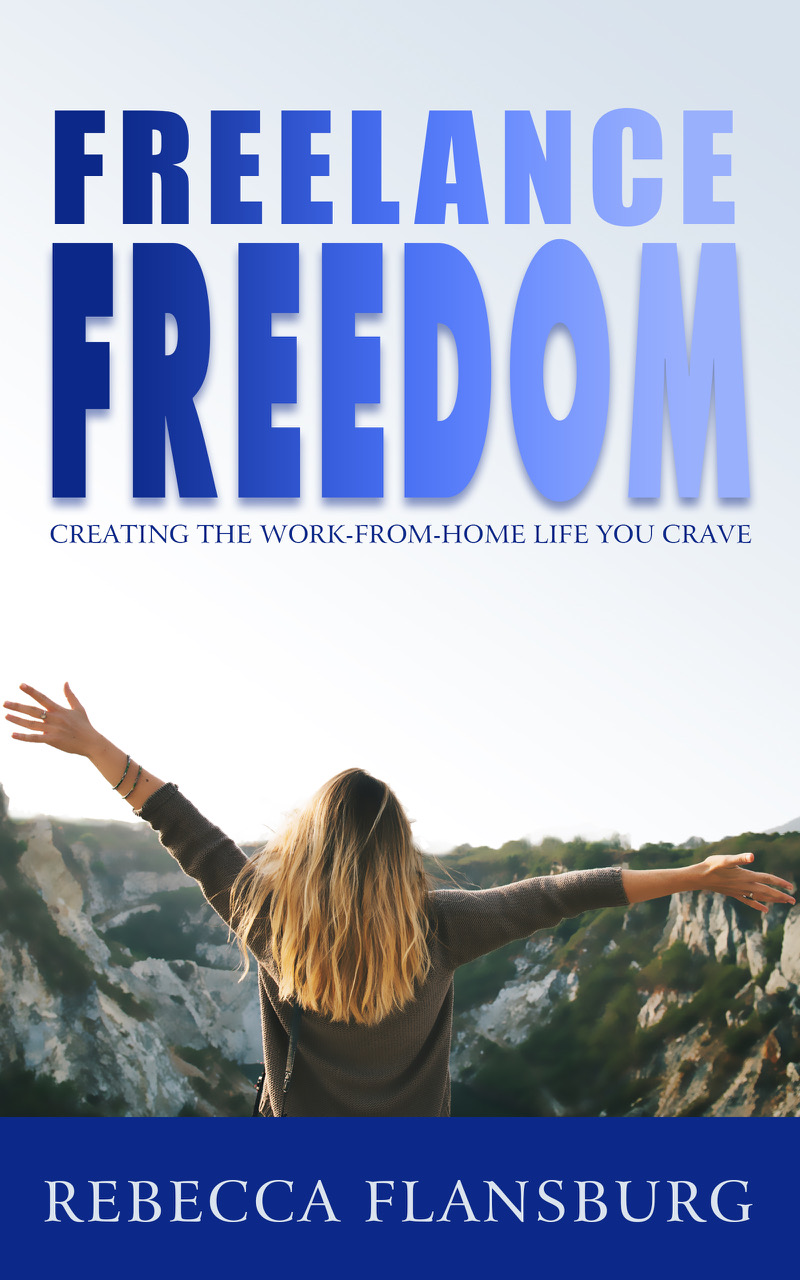 BUY a SIGNED COPY FROM AUDREY PRESS PUBLISHING HERE: BUY PHYSICAL COPY ON AMAZON HERE BUY EBOOK ON AMAZON HERE Have you ever dreamed of working from home on your own terms instead of being confined...
Book Details
Publisher :
LAMS Communications
FREElance FREEdom:Creating the Work-From-Home Life You Crave
Welcome 🙂
I am Rebecca "Becky" Flansburg and I'm an author, freelance writer, and accountability coach from Minnesota.
While you are here, check out my blog. I always have some wonderful and profound::coughcough:: things to share 😉
Thanks for being here and be sure and look me up on my Amazon Author Page or on Instagram.
Introducing…
Sissy Goes Tiny by Rebecca Flansburg and BA Norrgard
A diverse picture book about a family that chooses to live Tiny and do More with Less.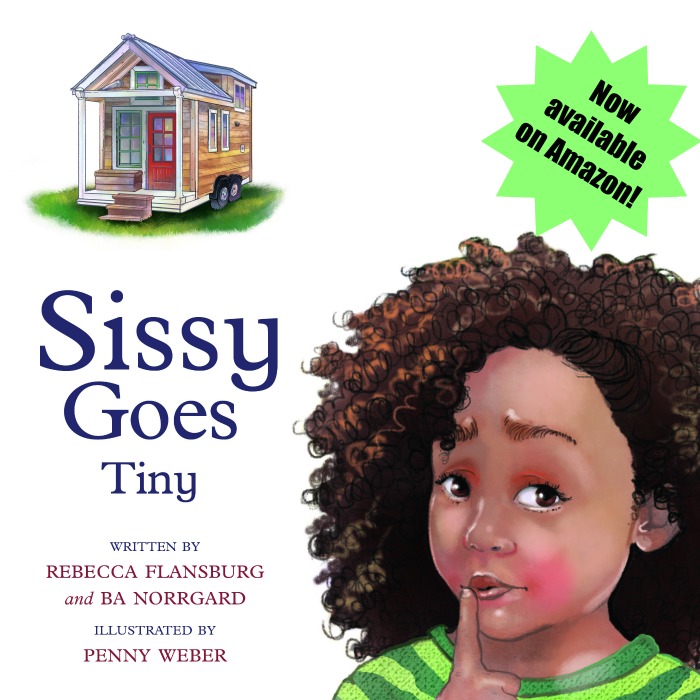 **This project was supported by Five Wings Arts Council with funds from the McKnight Foundation.
Eight-year-old Sissy loves her life. She loves her toys, her Big house, and her Big backyard. But when Sissy's parents decide they are going to live in a Tiny House on wheels and travel around the U.S., Sissy isn't sure that she will like the idea of "living tiny." But as she and her mommy and daddy learn about downsizing, repurposing, and how "stuff is just stuff" in a positive way, Sissy soon understands that living Tiny has BIG possibilities; possibilities for all sorts of adventures and learning.
Written by Rebecca Flansburg and BA Norrgard, both Minnesotans (who have been friends for over 30 years),  Sissy Goes Tiny was created to share the idea and process of "going Tiny" from a child's perspective. Go HERE to learn the story behind the book, why we wrote this unique book with some pretty special messages, and how Sissy got her name.
Grab your copy of this wonderful hardcover, diverse picture book ASAP via this website, on IndieBound, or Amazon.com
Beautifully illustrated poignant story about going tiny through the eyes of an 8-year-old! Sissy loved her big house and her big life. When she was told they were going to move to a tiny house on wheels, she was understandably a bit concerned. But her parents explained that they could travel and live wherever they wanted and would trade possessions for experiences. As Sissy and her parents purged their possessions and repurposed their things, Sissy started to get excited and it made her feel good that her donations would make other families happy! Sissy was ecstatic when their new tiny home finally arrived and fell in love with it immediately!~Amazon reviewer
MOM BOSSING
MOM BOSSING: The Freedom to Create the Business You Love is a book filled with personal stories, resources, support, wisdom, and encouragement from a solopreneur who has been in the trenches as a mom boss. This step-by-step guide shares the truth, fears, tears, and cheers of being a mom who is building a business empire on her own terms. If you are looking for a new career for the "second half of life," venturing into direct sales, rocking a home business, or dreaming of leaving a dead-end job, this book provides the building blocks needed to move forward with a healthy dose of humor authenticity. In many ways, this book could also sport the tagline of Building a LIFE on Your Own Terms.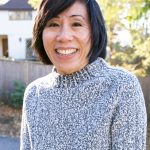 I was lucky to have Becky Flansburg join us at Multicultural Children's Book Day when we first began our nonprofit. She was the "head elf" which meant she did everything from project management to help us get sponsorships. In the early years, we weren't able to keep her busy for more than a few months a year and even that was very part-time. Becky's contribution to the team helped us grow our nonprofit, and, in turn, we were able to keep her busier. Now, as a "mom boss," Becky is sharing her journey and her wisdom for moms who want to try solopreneurship.  It's particularly helpful for anyone who wants to become a VA (Virtual Assistant).~author and mompreneur, Mia Wenjen
Also available on IndieBound.com.
FREElance FREEdom: Creating the Work-From-Home Life You Crave
Have you ever dreamed of working from home on your own terms instead of being confined to a corporate cubicle or windowless office? Have you ever dreamed of earning a steady and honest income while still having plenty of time for friends and family?
Lucky for you, it is all very possible. It's a life that I have successfully been living for over 9 years…and I can't imagine supporting my family (and following my dreams!) any other way.
Within the pages of this robust 90-page e-book and resource guide is the motherlode of excellent information about working from home (on your own terms) all rolled into a handy read-at-your-own pace guidebook.
Whether you are looking to pursue a career as a freelance writer, virtual assistant, graphic designer (and more) this Resource Guide will provide the insight, tools, guides, advice, and strategies that can apply to any freelance business. If you want the very basics of getting started without the benefit of support and coaching, this eBook is for you.
For anyone looking to start their freelance career, or up their game, this book is the perfect place to start. Jam-packed with actionable items and details about even handling unruly clients, well-meaning visitors, and kids while working from home – this book has it all! Highly recommended!~author and mompreneur, Carissa Andrews
For those who are contemplating the freelance lifestyle but need a guidebook with baby steps, this is your manifesto! Becky Flansburg shares her tips for balancing a freelance career with a family including the nuts and bolts such as the online tools she uses for networking and running her business. Becky is a gentle and realistic cheerleader for anyone who wants to work at home as a solopreneur.~Mia Wenjen
FREElance FREEdom is Available on Kindle
Also available on IndieBound.com.
Available in Paperback on Amazon: mybook.to/FREElanceFREEdompprbk
Working from home and telecommuting is at an all-time high. Many are loving the freedom and flexibility while others are struggling to find a system of organization that works for them. So if your workspace chaos is getting worse by the day, this e-book will act as a guide to help folks make heads or tails of the daily disaster they call "their office." During my three decades working in the office products industry, I became very adept at helping business people organize their workspace without breaking the bank. Contrary to popular belief, it doesn't take half of a UPS load of organizing bins, racks, holders, and organizers to tame the chaos on your desk.
As an adult who struggles with anxiety, I've known for years that an increase in clutter and chaos in my world causes my "distraction factor" to double. But since I've become home-based, I've found that having the office clutter co-mingling with my regular home clutter ends up sending my anxiety into hyper-drive. It wreaks havoc on my productivity, attention span, and even my moods.
Through trial, error (and wisdom in general) I've fine-tuned a myriad of products, habits, and lifestyle benefits that help stay on track. They also assist me in making the best use of my office space and time while amping up creativity and work efficiency.
Grab your copy of Streamlined on Kindle HERE.
Born from a dozen years of reviewing children's literacy and showing parents, teachers, and librarians how to "pull books off of shelves and stories off of pages, the popular Jump Into a Book blog has closed the cover of a book for the final time. The good news is that all of the book magic, recipes, activities, and encouraging family reading time is not lost forever.
All of the amazing content on the JumpIntoABook.com website will now be found in the new ebook The ABCs of BookJumping: The Best of Jump Into a Book!
The ABCs of BookJumping: The Best of Jump Into a Book contains over 150 book reviews, unique book-inspired activities and recipes, book pilgrimages, facts about classic book authors that we all know and love, and many, many reasons to spend countless hours "unplugged" and reading as a family.
This book will be available May 12th and is a much-needed companion for homeschoolers, Distance Learners, and parents determined to prevent the "summer reading slide."
Get the details here http://ow.ly/b8mO30qp9Bh