THANK YOU!
Now……
Let's talk about PICMONKEY
Creating Awesome and Shareable Images with PicMonkey
In case you haven't noticed, we are living in a "image-based" world right now.
Pinterest has spoiled everyone rotten and Internet users love and demand bright, fun, and engaging photos. Including vibrant images with text to your blog, website, and social media efforts benefits you by:
Cutting through the clutter and noise and helps to pull readers in.
Breaks up blocks of text on blog posts making it easier for readers to digest your content.
Creates a reason for a reader who "skims" to stop and actually read your updates or information .
Spreads your brand to other platforms like Pinterest by creating fun and interesting info people want to share by Pinning.

Increases engagement by at least 50%. Studies (Social Media Examiner) have shown that a update on Facebook is more likely to get engagement  than and update with just words.
Give your blog and brand credibility.
So Who Am I?
I'm Rebecca Flansburg, writer, mommy, and virtual assistant with not one but THREE blogs of my own (plus four other blogs I ghostblog for). I've been a blogger for 7 years and I am amazed to see how much images play a part in a blog's success these days. Gone are the days of no images or maybe just one little piece of clipart within a blog post.
Reader these days expect to see bright, bold, fun, and shareable images that tell a story and tempt them to keep reading. These images are a MUST in today's blogging efforts. Having quality shareable images within your blog posts lends to your credibility and keeps readers coming back for more.
And great images like these are waaaayyyyyy easier to create than you think!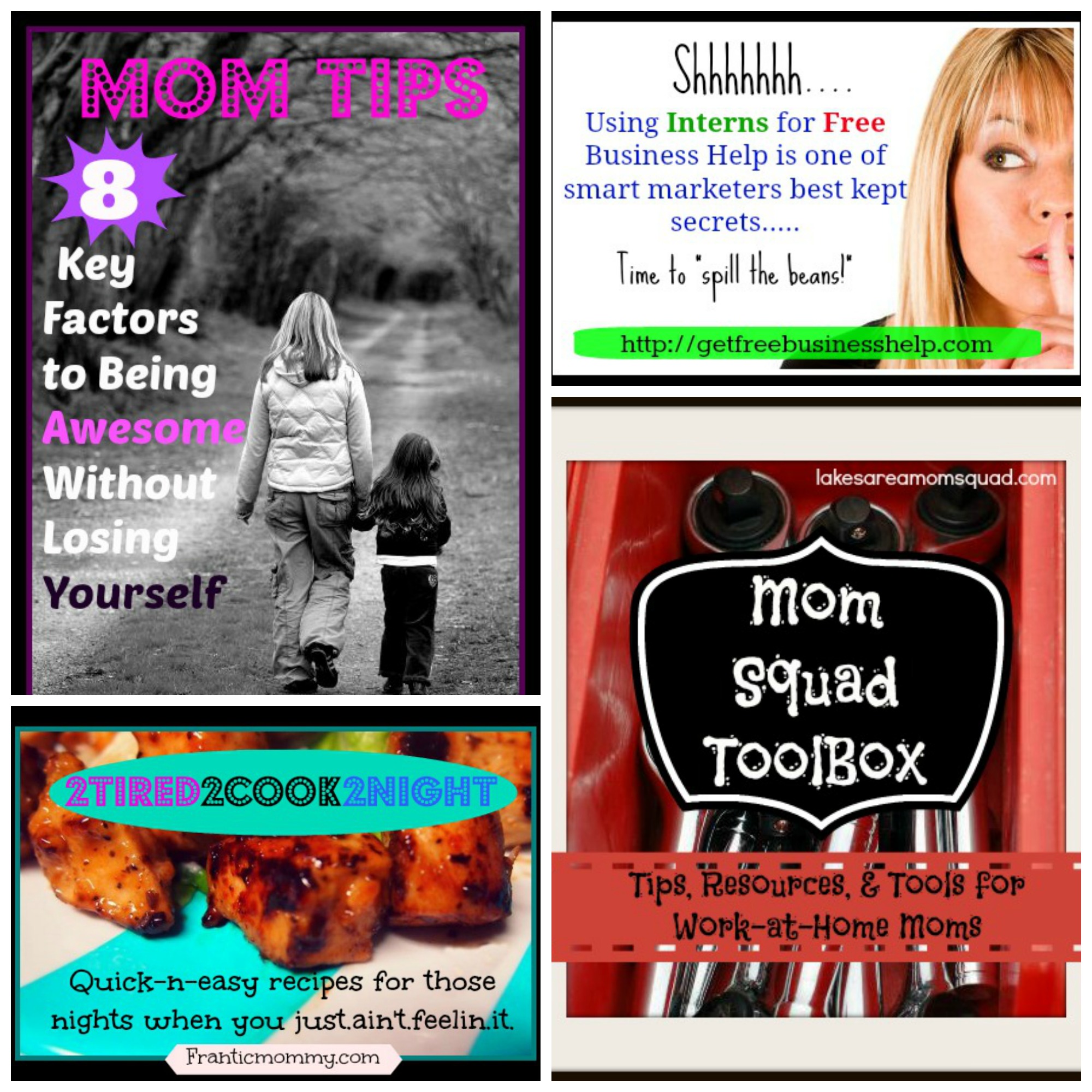 There are many, many uber-fabby image creation tools available these days that are FAR easier than PhotoShop.
I have tried quite a few of these tools, but hands-down I LOVE Picmonkey and I know it is the tool of choice for many other bloggers and marketer as well.
Picmonkey makes creating fun images with text that tell a story and pull the reader in easy to achieve. I have spent countless hours trying, experimenting, and creating images with Picmonkey.
 I've taken this experience and created this 25 pages guide with over a dozen screenshots to help YOU tap into the awesome-ness that is Picmonkey.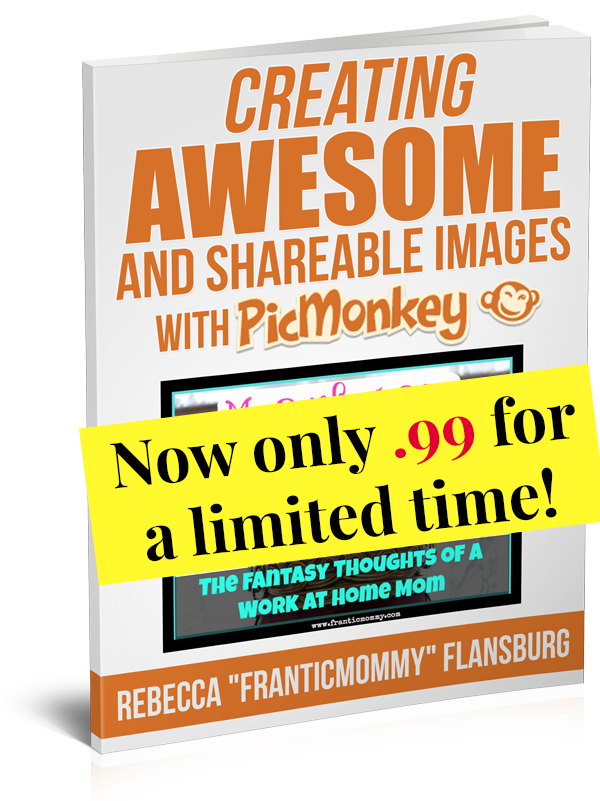 ATTENTION!! This guide will be retired soon and is one a SUPER hot limited time offer of .99!! (Normally $3.99)
Grab Your Copy Now at the low, bargain-basement price of NINETY-NINE CENTS (whoop! whoop!)
For less than a cappuccino this info-packed ebook will show you tips, strategies, options, and best practices for quickly creating amazing and shareable image for your blog, website, and social media.


Ready to learn how to make PicMonkey work for YOU?? FABULOUS 🙂

**Franticmommy was not compensated by Picmonkey in any way for this ebook.
**This ebook is not sponsored or endorsed by PicMonkey.