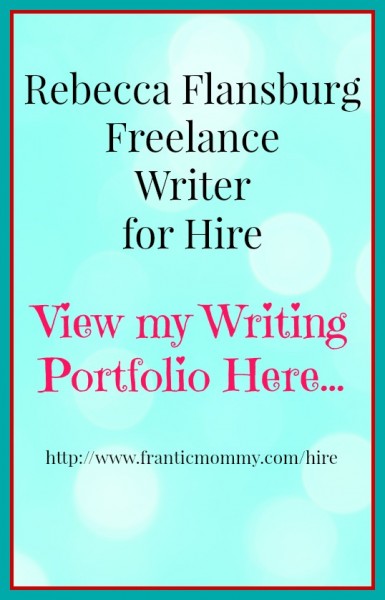 If you are in need of a Freelance Writer in Brainerd or for any business in the U.S., you've come to the right place.
If you are a children's book author who needs some traction and visibility for your book(s), you've come to the right place 🙂
Hi! I am Rebecca (Becky) Flansburg and I am a full-time freelance writer, virtual assistant and project manager for Multicultural Children's Book Day. As a freelance writer, I have expertise in writing About Pages, Bios, professional magazine articles, press kits, web content, blog posts and business profiles. I am proud of my ability to write in a fun, fresh and conversational way that keeps readers engaged, interested and coming back for more. I have been a writer for over 15 years and have been doing it as my career of choice since 2012.
As project manager for Multicultural Children's Book Day, I've been blessed with the opportunity to connect with hundreds of reviewers, bloggers, moms, authors, publishers, teachers, librarians and organizations who all share my love of shining the spotlight on children's literacy. Learn more about MCBD, their mission, and their exceptional successes.
To get to know me a little better, visit my About Page.
Email me for rates and timelines with your content needs. I look forward to working with you! Email: RebeccaFlansburg (at) Gmail (dot) com
Consulting and Sponsored Post Options;

Go HERE

for more information
Freelance Writing Services
My Writing Experience
I am a full-time Virtual Assistant in the field of writing, blogging and content creation. I am a feature writer for several local magazines, several blogs, and several regional magazines as well. I am also currently the Content Manager for Brainerd Lakes Living Magazine; a monthly magazine centered around the Brainerd Lakes Area and surrounding communities.
I have written on topics ranging from home and family to business and social media for both blogs and magazines. Writing for these blogs and publications have given me the skills and a full understanding of how to make a story flow, along with correct grammar and spelling.
As a freelance writer, I have been writing for over 15 years and full-time for over four. My specialty is people or business profile stories though I have experience writing about many topics.
I am also proud of my fun, fresh and conversational writing style that I believe keeps readers engaged, interested and coming back for more.
Need help with content for a blog or website? Articles created based on interviews with businesses or thought leaders? Need to freshen up your bio or About Page? You've come to the right place and I am happy to assist you with your content creation need. Connect with me at Rebecca (at) Franticmommy (dot) com for more details or to discuss your project.
Just a few of my Published Clips
This was such a fun article to write for The Growler. This area is filled with inspiring women and Arlean from Mother Originals Quilt Shop is one for those gems. "What, to some, may seem like a daunting blend of colorful fabrics, sharp needles, miles of thread, and puzzle work is old hat for Rosemore. From the time she was 15 years old, the Pequot Lakes resident has been using her experience and trained eye to create one-of-a-kind quilts for her family, clients, and charity. To date, she has won more than 250 ribbons for her hand-stitched masterpieces." Read the entire article here.
Her Voice Magazine – Summer 2018 -Women Who Write
Herlife Cover Story-Coldani Family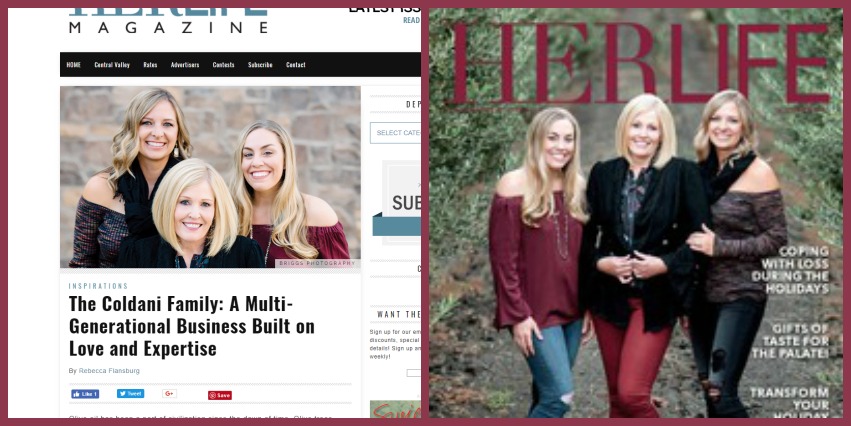 Brainerd School Magazine: School Counselors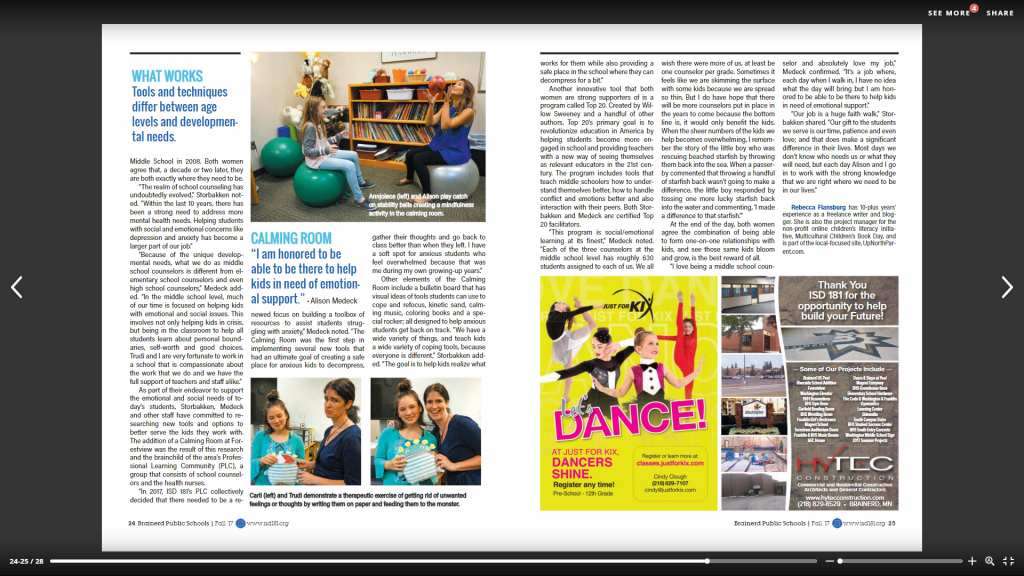 (to view more of my published magazine articles, scroll down).
HERLIFE Cover Girl Story–Going With the Flow: Jennifer Kupka Kingston of Flow + Function Yoga
Jon Rader State Farm®: All Your Insurance Needs Under One Roof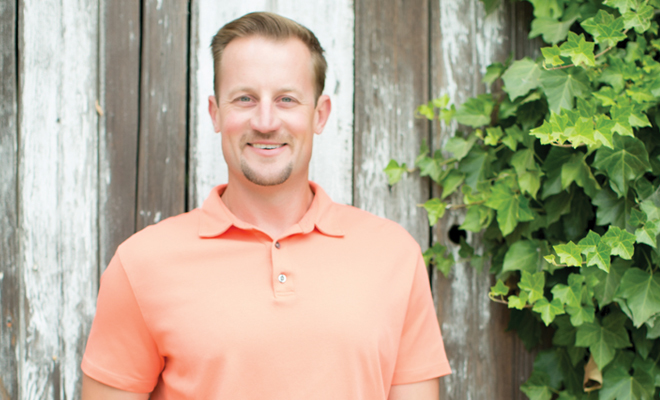 Pam Snell: There's always a New Vibe at Boxwood Finch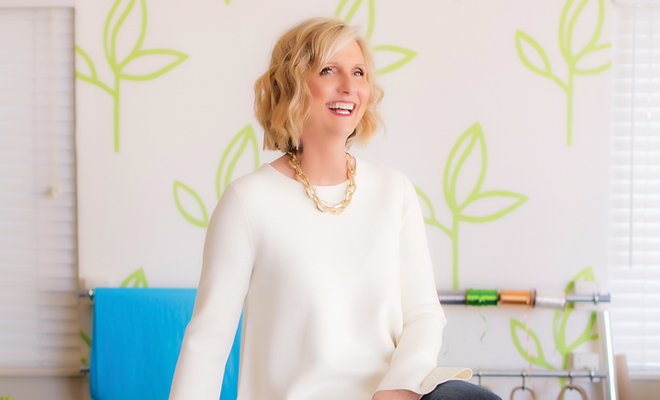 Homeschooling: Addressing the Misconceptions with 3 Local Homeschooling Families
I'm a Huffington Post Contributor!
Forget Setting Goals: Focus on Your End Game 
Life lessons I've learned from my former 20-something self 
The 9 Most Important Words When It Comes To Taking Charge Of Your Life #ShePersisted
Just a few of my 2015-2016 Published Clips
Business Spotlight-Dameron Hospital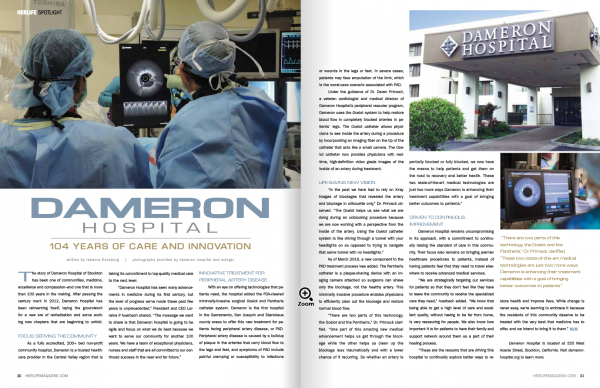 Cover Girl feature-Heather Panella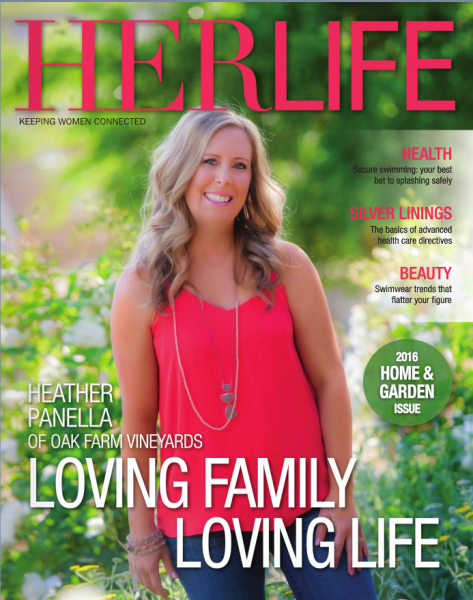 Business Spotlight-Classic Design Floor to Ceiling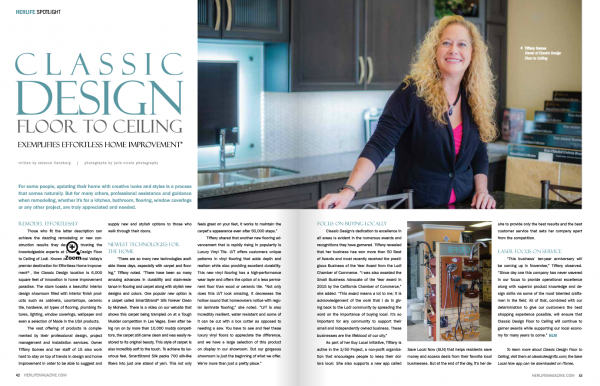 General Article-Summer Jobs for Teens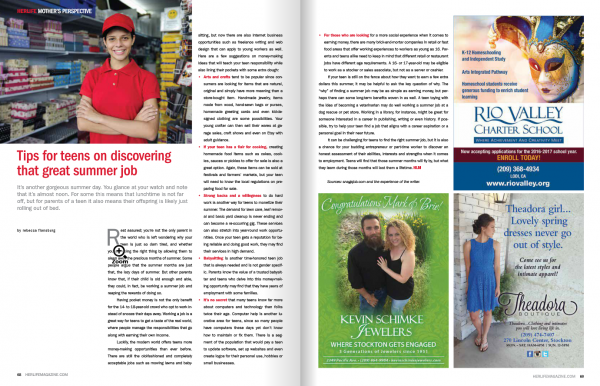 General Article-Discovering Dinosaurs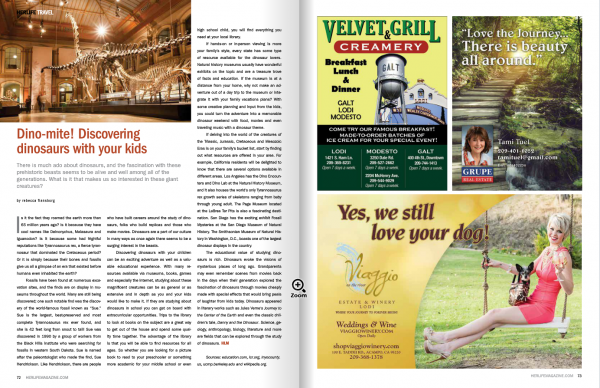 Lake Country Journal Spring 2016-Adult Coloring Craze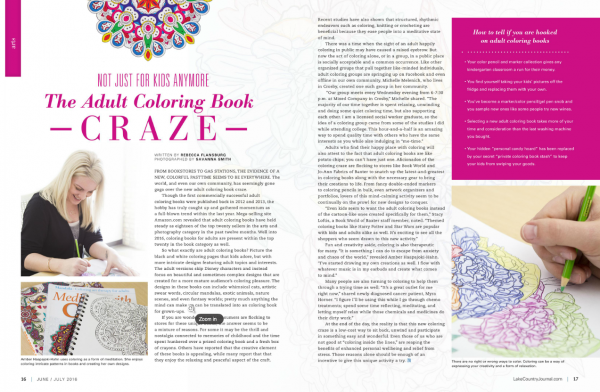 My Re-occuring "ISO" Column in Her Voice Magazine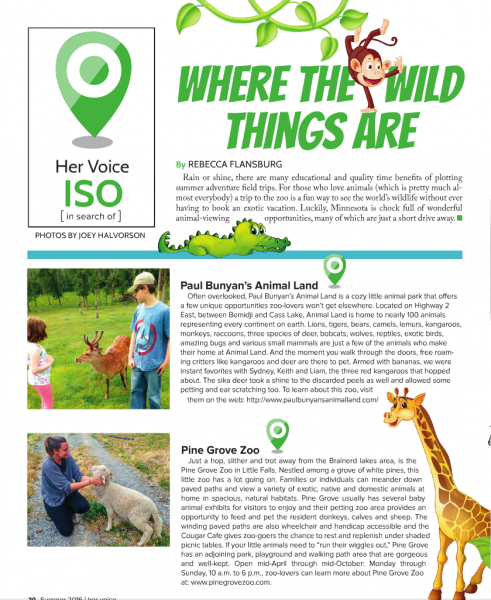 Just a few of my Published clips 2015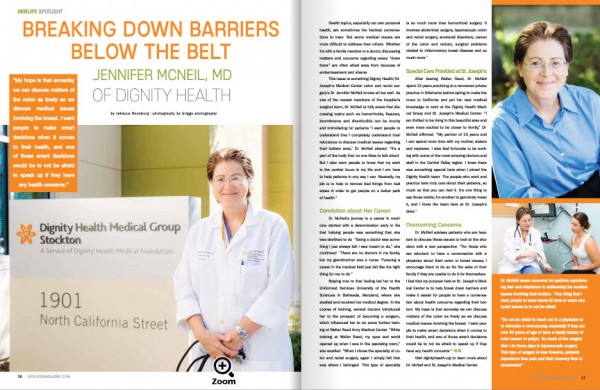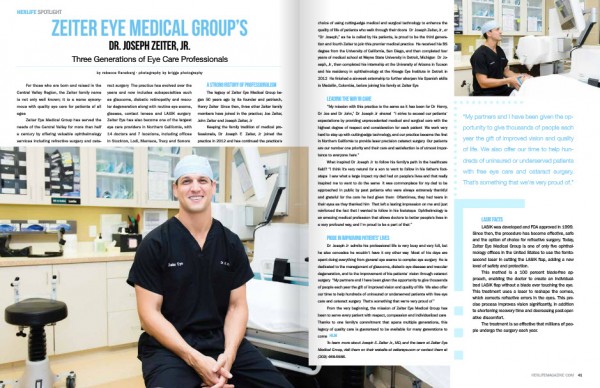 Cover Girls Sarah Kay Hoffman of a Loving Spoon
A Journey to Motherhood: Heather Maurin's Story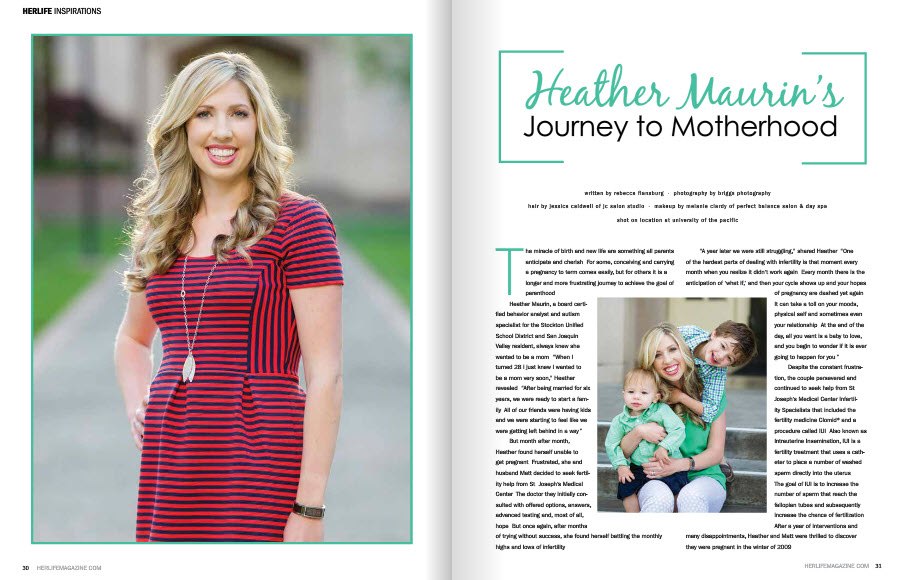 HERLIFE Centra Valley, CA Cover Story Profile Sharon Filemeno Baker
KCRA's Weather Darling: Tamara Berg
Pam Shelton: A Matter of The Heart
Nina Hajain: behind the music
The Butler's Pantry/Jamie Butler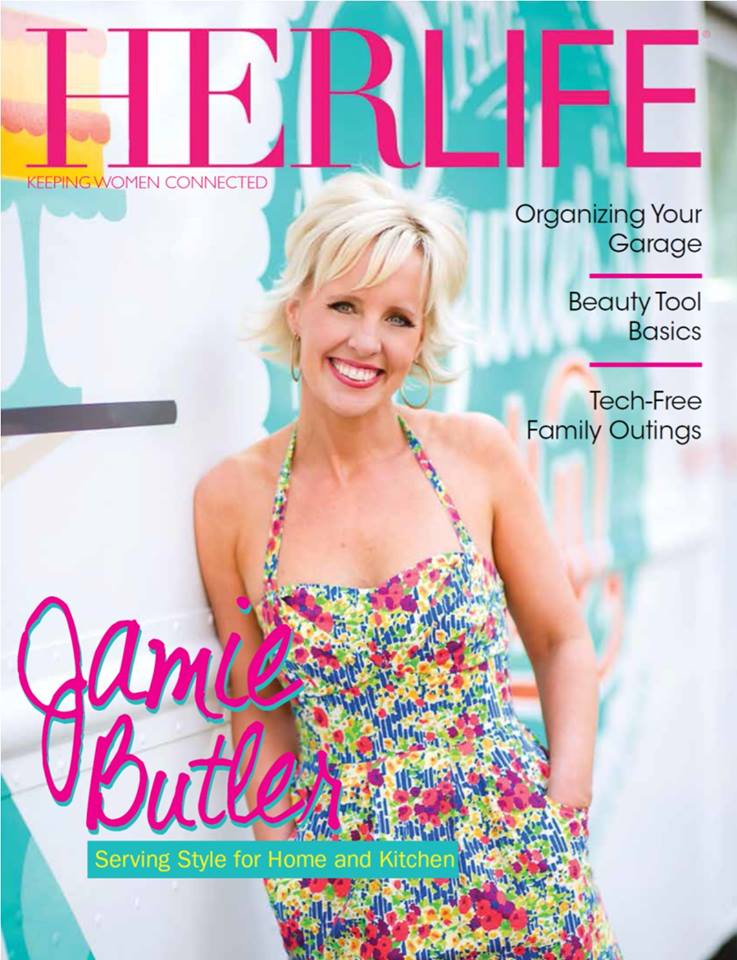 HERLIFE Magazine-Sacramento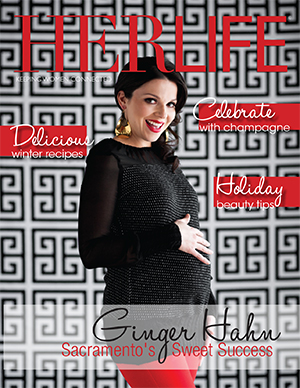 HERLIFE Magazine Sacramento Cover Girl story of Emmy award winning TV News Anchor Edie Lambert: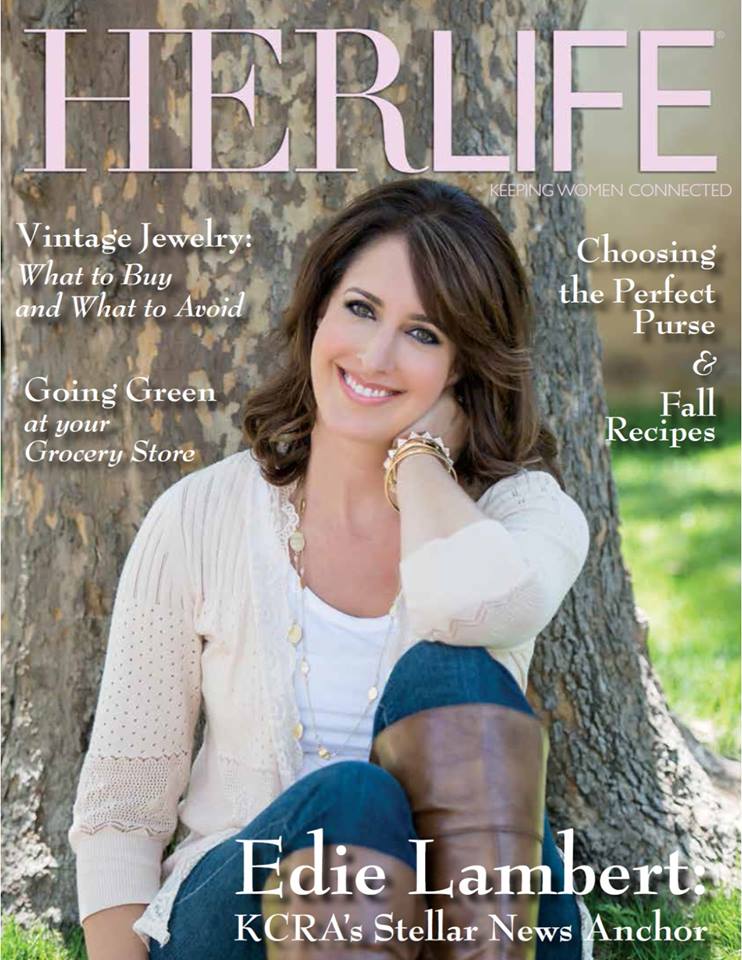 [ez_box title="Business Spotlight Writer" color="blue"]
As the Business Spotlight writer for HERLIFE Magazine Central Valley, I am the pleasure of creating 3–4 business spotlight-type articles per month. It is work I truly enjoy doing.
[/ez_box]
Business Spotlight, August of 2014-Doctors Hospital of Manteca's Labor and Delivery Department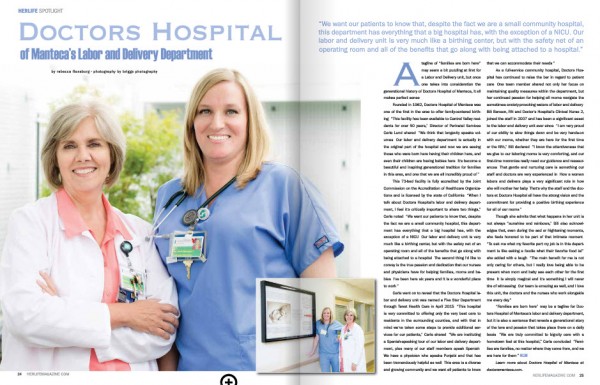 Business Spotlight (August of 2015) Mocse Credit Union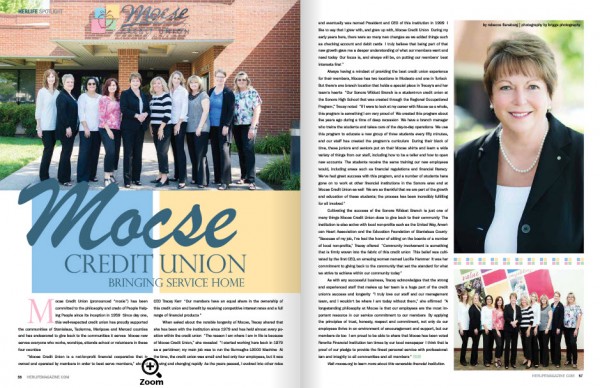 Business Spotlight (June issue) Design Galleria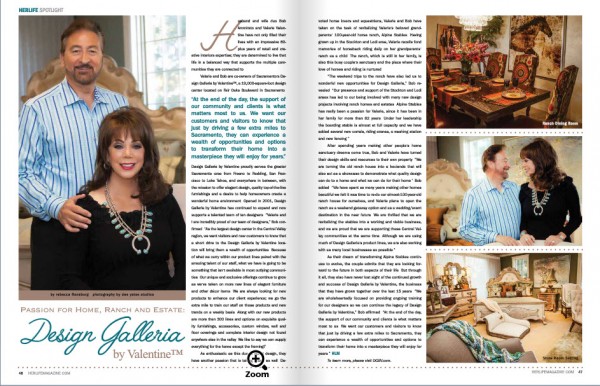 Behind The Menu-DeVega Brothers Resturante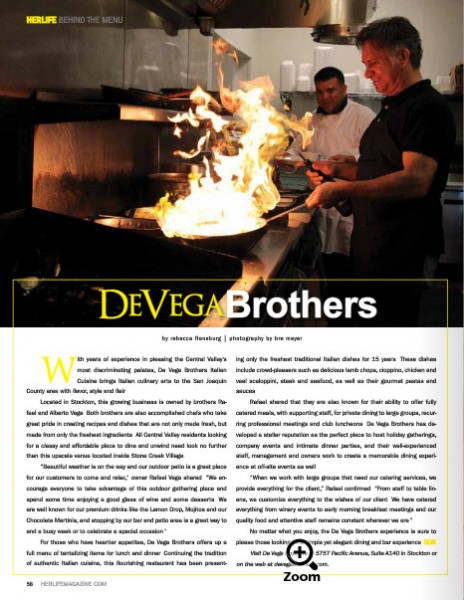 Business Spotlight-University Plaza Waterfront Hotel in California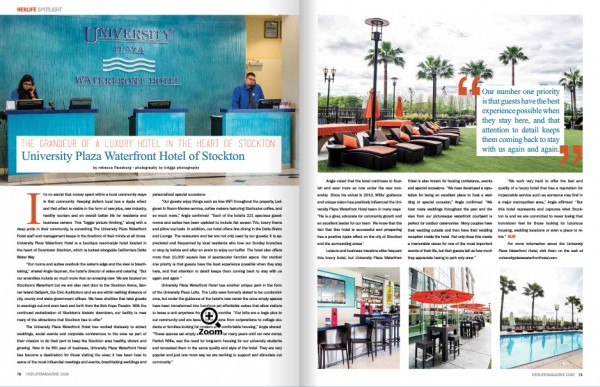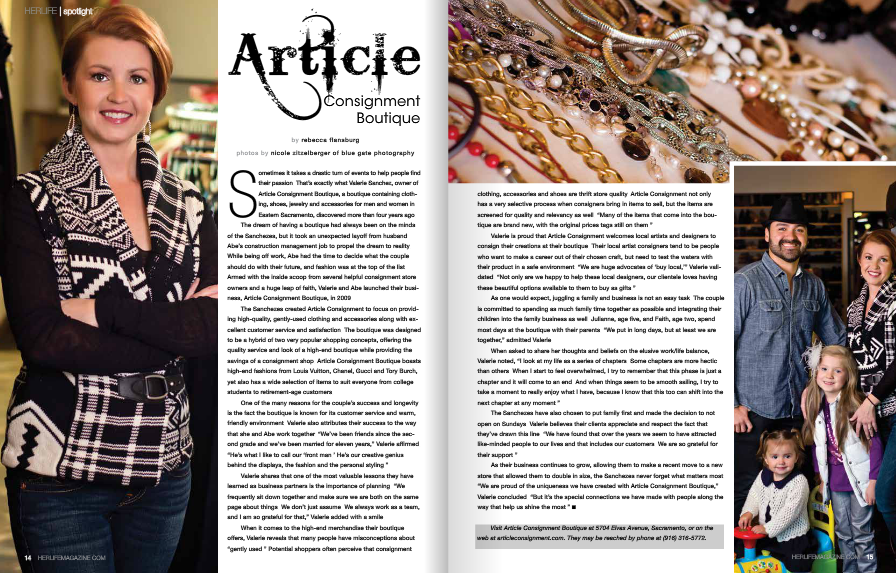 [ez_box title="Local Magazines" color="blue"]
I also write articles for several local Magazines.
[/ez_box]
Brainerd School Magazine-Using QR Codes to Teach Math
http://issuu.com/brainerd_dispatch/docs/isd_181_april_2015
HerVoice Magazine-If I Kiss You, Will I Get Diabetes?
Her Voice Magazine (Summer Issue-2015) Multicultural Books for Girls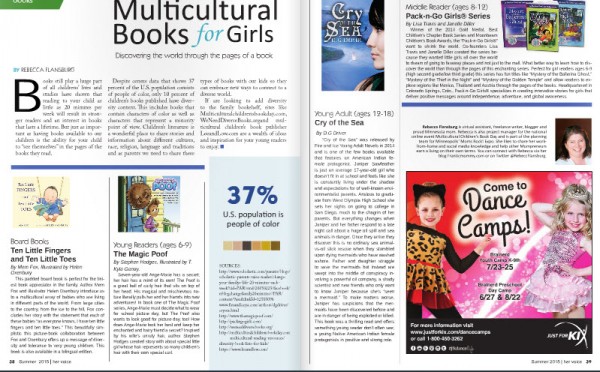 Her Voice Magazine (Spring 2015) The Art of Living Tiny (Tiny Houses)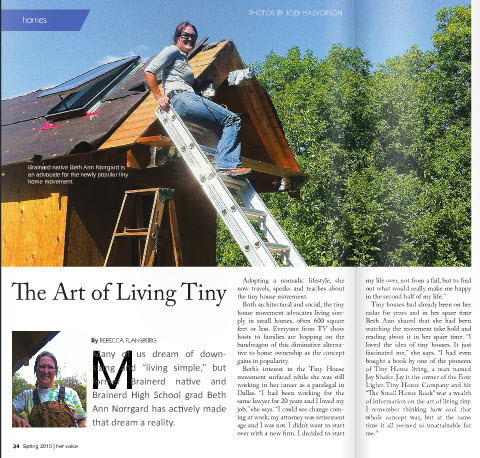 Area Women Magazine Girlfriend Getaway Fun in the Brainerd Lakes Area.
[ez_box title="General Interest Articles" color="blue"]
I am always looking for places to write "General Interest" type stories about a wide range of topics including family, kids, saving money making money, children's literature, pet care, tech and lifestyle improvements.
[/ez_box]
HERLIFE Magazine Franchise Article:
Caring for Your Aging Pet – HERLIFE Magazine
Lakes Area Living Magazine: a magazine that focuses on the Brainerd Lakes Area and surrounding communities (Minnesota).
[/ez_box]
Brainerd Lakes Living Magazine
GUEST POSTS
When The Zombie Apocalypse Hits, Will Your Business be Ready? (At The Work at Home Woman)
On Being a Virtual Assistant (Work at Home Woman)
Need some article or content creation work done? I'd love to help. Email me for rates and timelines with your content needs. I look forward to working with you!
Email: RebeccaFlansburg (at) Gmail (dot) com
****
Advanced Boost Up Coaching $129.00
This coaching package is for those bloggers who need more than a critique. This package (4 hour max):
Blog & Social Media account and strategy advice (Facebook Pinterest and Twitter only)
Content coaching: Evaluation of current blog posts and ideas for content topics for the future.
Plugin recommendations (WordPress.org only).
How do I get Readers? I will offer ideas and tactics on how to let your readers know you exist and spread the word about your blog goodness.
Monetization: There are many ways to make money with your blog. I will share the options that have worked best for me.
This information will be delivered to you via email in the form of an in-depth report and recap of my suggestions and include a45-60 minute Skype consultation to clarify questions and thoughts.
Graphics: Need help with including images on your blog? Not only will I share my sources to get royalty-free images, I will include a copy of my Creating Shareable Images with Picmonkey PDF tutorial guide to you free of charge (a $4 value)
A copy of Nicole Dean's Blogging Brainstorming cheat sheet to help you create blog post ideas quickly and effectively.
A free copy of my Blogging Tips & Topics for the Casual or Serious Blogger report to get you on your blogging path.
A free copy of The Secret To Making Money With Your Blog-Polling the Experts report.
**Note: This package does not include any re-designing of your blog or implementation of my suggestions. The Boost Up Your Blog Coaching packages covers my time, advice, options, resources and tactics to help make your blog ROCK. This evaluation and guidance will occur over a one week period and will not exceed two hours of my time.
When you sign up for my Boost Up Your Blog Coaching Package you will be redirected to a Google sign-up for so I can gather your details, links and needs. I look forward to working with you!
YES! I want/need the Advanced Boost Up Your Blog Coaching Session for $129!
Pick My Brain Consulting
I am not as sage and wise as Yoda, but I know a lot of things about a lot of things! Some of the most rewarding work I do involves helping entrepreneurs just like you get the traction, clarity and confidence they need to make their aspirations a reality.
Sometimes just having someone to brainstorm with, someone who can offer a fresh perspective or verbal guidance is exactly what entrepreneurs need to get "unstuck" on a project or even get the gentle nudge they need to move forward in their business.
That's why I am now offering my Pick My Brain services (also known as Consulting!). I have over 30 years worth of thoughts, intuitions, and experiences in the small business, and over eight years' experience in blogging, writing and business ownership rolling around in my head. I spend a TON of time reading, learning, taking courses, trying new online tools and coaching business folks — and I'm ready to share all of that knowledge with you; knowledge that will be specific to your situation, goals, personality, and business.
If you need help with blogging, marketing, social media, project management, book launches, goal-setting, time management or getting a business idea off the ground, I am confident that I can help guide you and get the ball rolling in the right direction!
Here's what you need to know about my Pick Your Brain Consulting sessions:
YOU will need to do some work beforehand. If at all possible, send me a brief summary as to what your project/plan/venture/conundrum is via email after checkout. I only ask this to save time. It would be a bummer if we needed to spend 1/2 of your consulting session trying to clearly identify what it was that you wanted to do.
YOU can expect to have my fill attention during our phone chat. If you chose to purchase a two-hour block, it will be all about YOU during those two hours.
Pick Your Brain SESSIONS LAST no more than one hour (you do have the option to book a session of 2 hours) and you will be shocked how fast this time flies by. During our meeting/consult we will work to identify many things including resources, options and next steps needed for your business and project. I will even create a down-n-dirty To Do List for you based on our meeting so you can be sure to implement new ideas and processes ASAP.
SCHEDULING Pick Your Brain Consulting needs to occur Monday-Friday and between 8:30 a.m. and 1:00 Central. These are via phone consults.  If onsite one-on-one time is needed, an upcharge of $25 will be added to the session rate. Appointments for late afternoon or early evening are possible, but need to be clarified with me ahead of time.
FEE: Each Pick Your Brain one hour long session is an uber affordable

$50

– a wise investment in your business success. Click the link below to lock in your time and I will then reach out to you to select a date and time to meet. Click the link below to get started.
I look forward to helping you reach your dreams and goals this year!
 Not sure if this is for you? Contact me HERE to ask questions or clarify needs.
I look forward to working with you!