**The posts I write might contain affiliate links or be written in collaboration with businesses or brands. Please see my disclosure policy for more information.**
I get to meet the coolest people throughout the course of business day 🙂
That's how I met Yuan; an ambitious dad who knew there had to be a better way to inspire kids and cultivate self-motivation. Then he had a flash of brilliance and created the new app StarZappy. StarZappy was designed to help parents worldwide to manage their kids while they embrace the principles of a reward system that gives them self-satisfaction.

Here's why StarZappy is the secret to making Parenting Fun & Easy.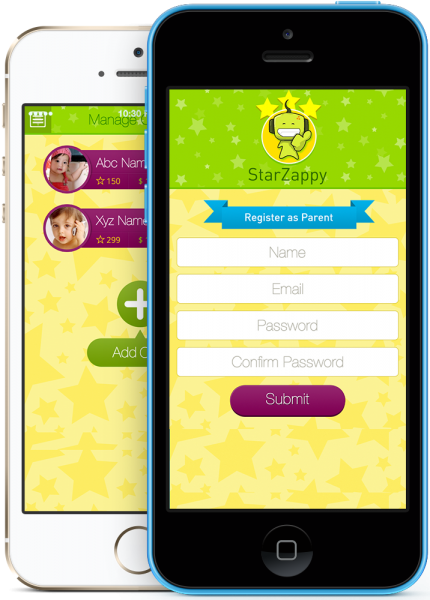 MAJOR POINTS
The app is all about child development.
It is the only app that encourage kids to take control of their lives and have the motivation to achieve.
It can also be considered a child management tool, an app that replaces traditional
Value of StarZappy
Let the child take control and responsibility for their own achievements. Let StarZappy be a platform for them to gain self satisfaction and learn the value of rewards with achievement. Let their desires motivate them to achieve. With StarZappy, the child will also learn the value of money and effort in reaching their goals. This includes building the right habits, principles and practices to prepare them for the real world.
Major Factor that makes StarZappy a powerful parenting tool
The main difference between StarZappy and other parenting methods is:
This app is for the kid, and managed by the kid.
The kid set's its own rewards/ goals. Their own WishList.
It's been touted "one of the Best Apps For Child Development."
Promoting self-satisfaction through personal achievement is an important aspects to a child's development. With the right method, if we tap on their desires, it empowers them to strive to improve.
Kids want everything without realizing the effort and costs it takes to purchase the item.

Learn to earn with StarZappy and appreciate the things parents do for them

So many adults today do not respect money, they overspend and create debt. This all started as a child. StarZappy is here to make the change for the future with the kids of today.
There is a cost to irresponsibility, you park your car outside a designated zone you receive a fine. The fine means less financial freedom. StarZappy replaces traditional punishment with a practical method of deduction of Stars. The less stars, the less $$, the less $$ the longer it takes to achieve their desired item from the wishlist.
The bottom line is; kids don't come with an instruction manual. I wish they did!
But they don't.
All parents have had great days with their kids but some days can be real hair-pullers as well. StarZappy is an app that is like having an instruction manual that allows both parent and child to strive, thrive and achieve in all aspects of life. Star Zappy and has launched a Kickstarter campaign to get the app to the next level through the iOS and Android development process. Check out more details on how you can utilize this fun and interactive system of desire, self-motivation, and reward here:
**Franticmommy was compensated for this review. My views are solely my own.