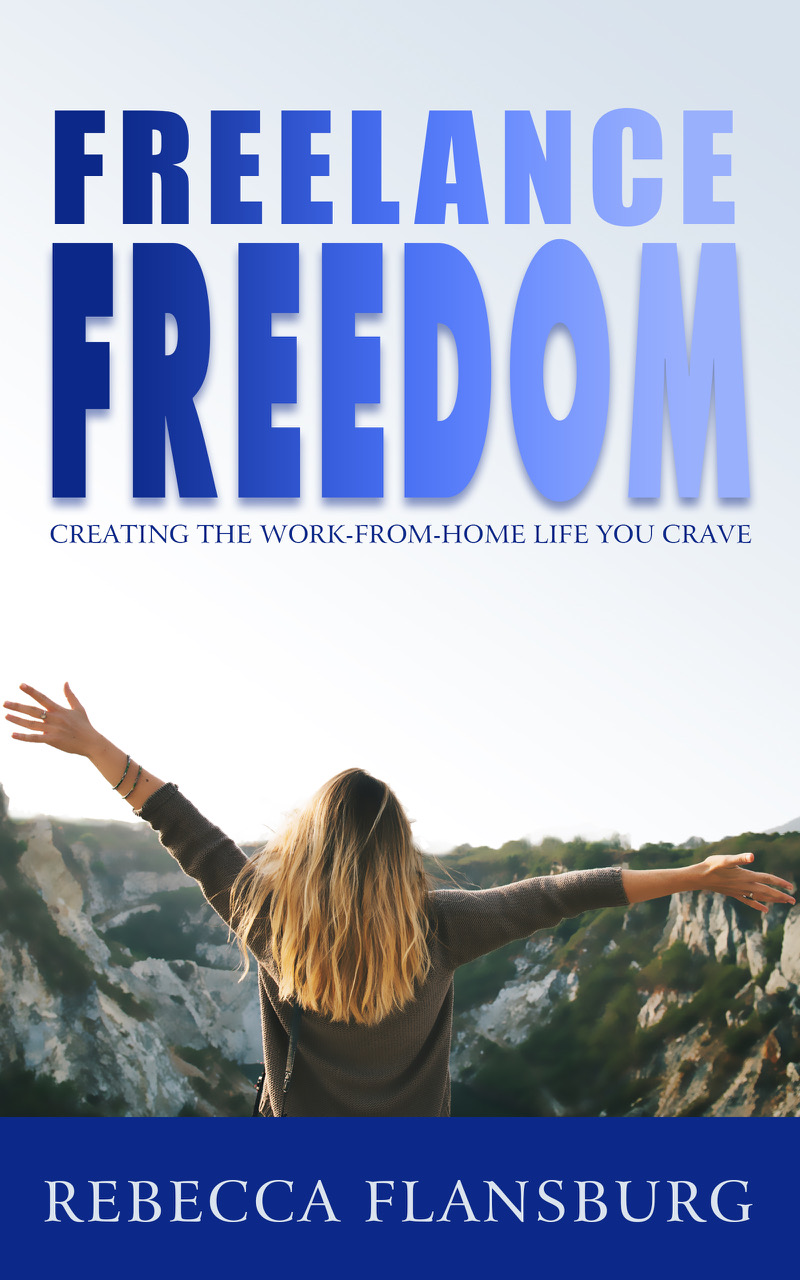 More and more people are growing tired of the rigidity of the "9-to-5 grind" and crave an alternative way to earn a steady income on their terms.
Lucky for you, it's all very possible.
Within the pages of FREELance FREEdom: Creating the Work-From-Home Life You Crave, readers, solopreneurs, and mompreneurs will find the motherlode of excellent information about working from home and navigating the freelancer lifestyle. Whether you are looking to pursue a career as a freelance writer, virtual assistant, graphic designer (and more) this book will provide the insight, tools, guides, advice, and strategies that can be applied to any work-from-home business.
For anyone looking to start their freelance career, or up their game, this book is the perfect place to start. Jam-packed with actionable items and details about even handling unruly clients, well-meaning visitors, and kids while working from home – this book has it all! Highly recommended!~author and mompreneur, Carissa Andrews
For those who are contemplating the freelance lifestyle but need a guidebook with baby steps, this is your manifesto! Becky Flansburg shares her tips for balancing a freelance career with a family including the nuts and bolts such as the online tools she uses for networking and running her business. Becky is a gentle and realistic cheerleader for anyone who wants to work at home as a solopreneur.~Mia Wenjen
Would you like a copy of this book?  Big Box stores like Target and Walmart are not struggling during these strange economic times, but small businesses

are

. Supporting small businesses includes supporting

authors

. PLEASE consider buying this paperback book directly from ME. And enjoy

FREE Shipping

in the USA too!
Click the Buy Now button below and I will pop your copy in the mail ASAP!
I'll even sign it for you!
FREElance FREEdom is Available on Kindle
Also available on IndieBound.com.
Available in Paperback on Amazon: mybook.to/FREElanceFREEdompprbk
---
Other books from Rebecca Flansburg
Sissy Goes Tiny (co-authored with B.A. Norrgard)
The ABC's of Bookjumping (co-authored with Valarie Budayr)
FREElance FREEdom: Creating the Work-From-Home Life You Crave
MOM BOSSING: The Freedom to Create the Business You Love