MOM BOSSING
MOM BOSSING: The Freedom to Create the Business You Love is a book filled with personal stories, resources, support, wisdom, and encouragement from a solopreneur who has been in the trenches as a mom boss. This step-by-step guide shares the truth, fears, tears, and cheers of being a mom who is building a business empire on her own terms. If you are looking for a new career for the "second half of life," venturing into direct sales, rocking a home business, or dreaming of leaving a dead-end job, this book provides the building blocks needed to move forward with a healthy dose of humor authenticity. In many ways, this book could also sport the tagline of Building a LIFE on Your Own Terms.
ONLY $9.95 plus FREE shipping in the USA.
The personal stories, the step-by-step guidance for BEing a successful business and the absolute support you give to your readers, is inspiring. Truly, if one is even thinking about following their path to building a successful business. This is NOT 'fluff'. This is, 'Let's get real'. For those who are struggling in building their business, this insight, wisdom, and encouragement share the building blocks needed to move forward successfully.
Would you like a copy of this book?  Big Box stores like Target and Walmart are not struggling during these strange economic times, but small businesses

are

. Supporting small businesses includes supporting

authors

. PLEASE consider buying this paperback book directly from ME. And enjoy

FREE Shipping

in the USA too!
Click the Buy Now button below and I will pop your copy in the mail ASAP!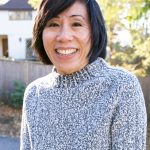 I was lucky to have Becky Flansburg join us at Multicultural Children's Book Day when we first began our nonprofit. She was the "head elf" which meant she did everything from project management to help us get sponsorships. In the early years, we weren't able to keep her busy for more than a few months a year and even that was very part-time. Becky's contribution to the team helped us grow our nonprofit, and, in turn, we were able to keep her busier. Now, as a "mom boss," Becky is sharing her journey and her wisdom for moms who want to try solopreneurship.  It's particularly helpful for anyone who wants to become a VA (Virtual Assistant).~author and mompreneur, Mia Wenjen
Becky Flansburg has written another winner in her second book: Mom Bossing. Using her decade-plus years of experience in the blogging, writing and the freelance world, she's put together a book full of the best information, tips, and tricks to making the mom-boss life work. Fun to read thanks to Becky's humorous writing style, Mom Bossing is a book packed with advice to help move you and your business forward.~ Laura R
Flansburg is a cheerleader for all those moms who have thought of taking a leap of faith, to start their own business working from home. It is evident she has lived every word written sharing her real-life experiences of being a sole entrepreneur with all its mistakes, pitfalls, challenges and rewards. With Flansburg's insights and encouragement, it's her hope readers will take away from Mom Bossing that "you are not alone! Being a successful business owner, wife, mother, daughter, and sister is not easy…but totally worth it. Entrepreneurship is a long adventurous journey filled with twists and turns and unpredictability." ~Sue Ready
Also available on IndieBound.com.
---
Other books from Rebecca Flansburg
Sissy Goes Tiny (co-authored with B.A. Norrgard)
The ABC's of Bookjumping (co-authored with Valarie Budayr)
FREElance FREEdom: Creating the Work-From-Home Life You Crave
MOM BOSSING: The Freedom to Create the Business You Love