Welcome!
My name is Rebecca "Becky" Flansburg and I am an author, freelancer, and Accountability/Marketing/Content Coach for authors and small businesses. I am also the Project Manager for a national non-profit diversity in children's literature initiative.
I've been blessed to be part of writing and business in some form over the last three decades. From selling office products to managing a global non-profit, I feel like I have some skills and experience that many don't. I've spent the last nine years of my professional life as a Virtual Assistant and work-from-home mom.
Now that my kids are both teens, I am ready to morph my vibrant business towards the direction that makes my heart sing-helping others to identify the path to their dreams.
Accountability Coaching for Authors and Small Businesses
Whether you are a small business who is just starting out or an author poised to publish your first book, the number of things on your To-Do List list is likely giving you a Brain Melt. You know you have many, many things to do to move your business forward, but the more you think about it, the more you sink into Analysis Paralysis.
Sometimes, what entrepreneurs and authors need the most is to have someone hang through the jungle of information and "gotta-dos" and create an Actionable Plan that moves their business FORWARD.
And sometimes they just need a combination of virtual cheerleader and fanny-kicker to get past the places of "stuck" or self-doubt.
That is what an Accountability/Marketing Coach like myself does.
But wait, this is not a "one and done," scenario. As an Accountability Coach, I hold my client's feet to the hypothetical fire, check in on them weekly, am their biggest cheerleader and encourager, and help them get through the inevitable bumps in the entrepreneurial road.
I've also been immersed in the children's book world for over ten years now. I've been able to use my knowledge of this industry to offer marketing and accountability coaching to authors who are looking to gain more visibility for their books and online presence.
My core strength is helping women in business, authors, and small business folks. Here are a few of my star pupils 🙂
Testimonials from Past and Current Coaching Super Stars
I have known and worked with Becky Flansburg for the past 10 years. In that time she has helped me build, develop, and expand my publishing houses, as well as become the project manager to a foundation we founded called Multicultural Children's Book Day, now in its 8th year. Becky is extremely self-motivated, hardworking, and is continually educating herself on what's new, and has her finger on the pulse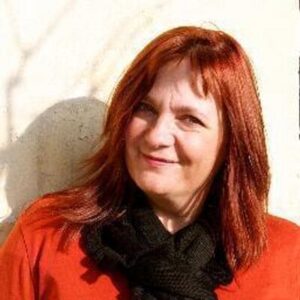 of what's happening in my various industries.
She is an amazing content creator and did so for many years on my blog Jump Into A Book. She continues to manage the blog over at Audrey Press and manages all content on the Multicultural Children's Book Day blog. She has managed my personal website and blogs over these past 10 years.
More importantly, she does amazing work in the area of social media and has become an influencer, just not in my businesses but her own. Her marketing skills are par none. If there is something she doesn't know, she seeks out the knowledge.
I rely on Becky's great insights and project management skills. She helps me keep my projects on time and on task. She is an amazing accountability coach. I accomplish what I do because I have her in my back pocket.
I highly recommend Becky Flansburg for any project or coaching you may be thinking of. She will take you to the next level. You will grow and learn a lot in the process. May I say in advance that you are a very lucky person. I cherish the work Becky and I have accomplished together over the past decade but cherished even more than that is her friendship.~
Valarie Budayr, CEO of Audrey Press Books, ValarieBudary.com, and Co-founder of Multicultural Children's Book Day.
---
As a new author, I have found both the entire book writing and publishing process to be exciting, frustrating, and sometimes terrifying!  Becky Flansburg was there to offer guidance, encouragement, and suggestions all along the way.  She gave me the nudges I needed and held me accountable to myself.  After working with Becky, I found the confidence to submit a short story that was accepted and included in a #1
international best-selling book.
I still have a few details left to complete on my current book, but I know that should I become overwhelmed or confused, Becky will be right there, gently holding my hand if I need it, and pushing me forward. Every writer needs a coach like Becky on their team.  I'm grateful she is on mine.  Becky wants to see you succeed and will do all she can to help you get there. ~Kass Hillard
---
Over the last twelve months, Becky has helped me bring my dreams to life. For exactly a year now I have blogged faithfully every week with her help. Blogging has been crucial to the growth of my message. I mean it when I say I never could have done it. I know
 this is true because I tried to do it for years on my own and it didn't happen.
I love Becky's books on taking control of your destiny and creating the professional life you want, not the one that's available.
She has shown me that not only do I deserve to live the creative life I want, achieving it is completely possible. ~ Deedee Cummings: Award-winning author and CEO of Make A Way Media.
---
Coaching Session: How I can Help YOU
These coaching sessions are a great way to get started on clearing the mental clutter and creating a game plan for what is need to move the needle in your business or book aspirations.
I have over 30 years' worth of thoughts, intuitions, and experiences in the small business, and over eight years' experience in blogging, writing and business ownership rolling around in my head. I spend a TON of time reading, learning, taking marketing courses, trying new online tools, and coaching business folks — and I'm ready to share all of that knowledge with you; knowledge that will be specific to your situation, goals, personality, and business.
If you need help with blogging, marketing, social media, project management, book launches, goal-setting, time management or getting a business idea off the ground, I am confident that I can help guide you and get the ball rolling in the right direction!
Here's what you need to know about my Coaching Sessions:
YOU will need to do a little work beforehand. In order to determine if and how I can help you before we meet, I need to get a feel for your goals and needs. If at all possible, send me a brief summary as to what your project/plan/venture/conundrum is via email after checkout. I only ask this to save time. It would be a bummer if we needed to spend 1/2 of your consulting session trying to clearly identify what it was that you wanted to do. Here are some Q & A's to help me get a snapshot of you and your business:
YOU can expect to have my full attention during our phone chat. My time is available in one-hour blocks or five-hours blocks (you have 60 days to use your pre-paid time with me)
Pick Your Brain typically lasts one hour and you will be shocked how fast this time flies by. Meeting for a longer period of time is possible, but I've found my clients get overwhelmed if I heap too much information on them, or we try to cover too much ground in a short period of time.
During our meeting/consult we will work to identify many things including resources, options, and next steps needed for your business and project.
During a coaching session, much brainstorming and strategizing happens so I take copious notes. After our meeting, I will share those notes, along with the action items we agree upon, via a recap email.
SCHEDULING Pick Your Brain Consulting needs to occur Monday-Friday and between 10:00 a.m. and 2:00 p.m. Central. These sessions can be conducted via phone, Skype, or my conference line.
FEE: Each session with me as your coach is an affordable investment in your business success. Please reach out to me via email or my Contact Form for more information about rates and availabilities. (rebeccaflansburg (at) Gmail (dot) com)
I look forward to helping you reach your dreams and goals this year!

The Content Part of "Content Coaching"
If you are in need of writing assistance in creating Blog Posts, Web Content, About Pages, Bios, Magazine-Quality Feature Articles that can be used for publications or Media Kits– you've come to the right place.
My Writing Experience
I am a full-time Virtual Assistant in the field of writing, blogging, and content creation. I am a feature writer for several local magazines, several blogs, and several regional magazines as well.  I have written on topics ranging from home and family to business and social media for both blogs and magazines. Writing for these blogs and publications have given me the skills and a full understanding of how to make a story flow, along with correct grammar and spelling.
I am also proud of my fun, fresh, and a conversational writing style that I believe keeps readers engaged, interested, and coming back for more.
Please reach out to me via email or my Contact Form for more information about rates and availabilities. (rebeccaflansburg (at) Gmail (dot) com)
Rebecca Flansburg, Author
I'm also an author and my published works include FREElance FREEdom: Creating the Work-From-Home Life You Crave and Mom Bossing, and Streamlined: The Art of Minimizing Workspace Resistance. My children's book, Sissy Goes Tiny, was published by Audrey Press in 2019 and this diverse picture book was recently awarded a Purple Dragonfly Awards Second Place win in the Green/Environmental Books for Kids.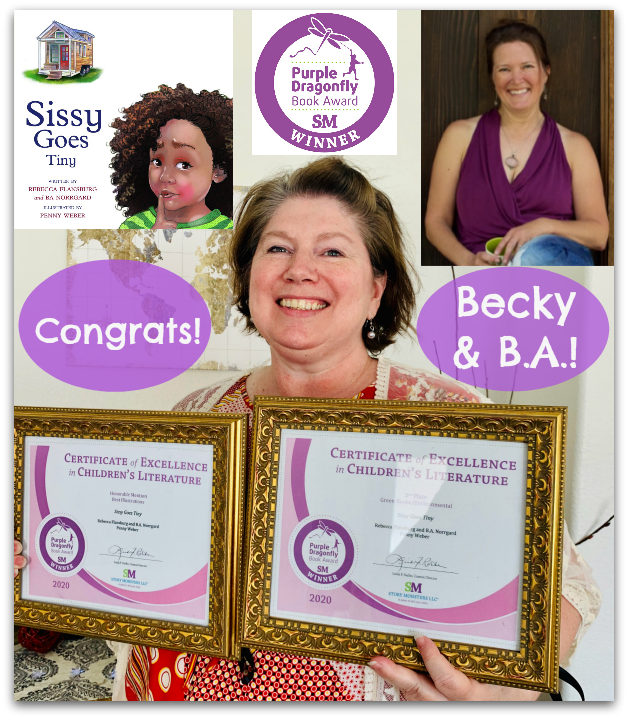 Creds
Currently, I work as a marketer and writer for two children's book publishing companies: AudreyPress.com and MakeAWayMedia.com
I am the long-time Project Manager for the non-profit online children's literacy initiative, Multicultural Children's Book Day.
I am a contributing writer for KitLitTV's Read Your World column.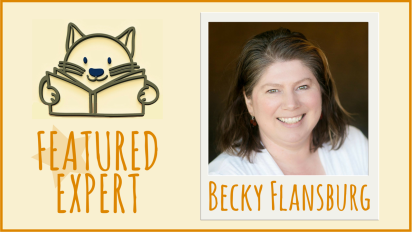 I have 5 published books as of 2020 (with more in the works!)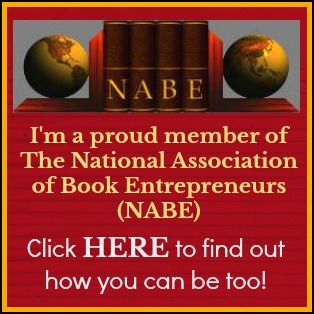 Just a few of my Published Clips
This was such a fun article to write for The Growler. This area is filled with inspiring women and Arlean from Mother Originals Quilt Shop is one for those gems. "What, to some, may seem like a daunting blend of colorful fabrics, sharp needles, miles of thread, and puzzle work is old hat for Rosemore. From the time she was 15 years old, the Pequot Lakes resident has been using her experience and trained eye to create one-of-a-kind quilts for her family, clients, and charity. To date, she has won more than 250 ribbons for her hand-stitched masterpieces." Read the entire article here.
Her Voice Magazine – Summer 2018 -Women Who Write
Herlife Cover Story-Coldani Family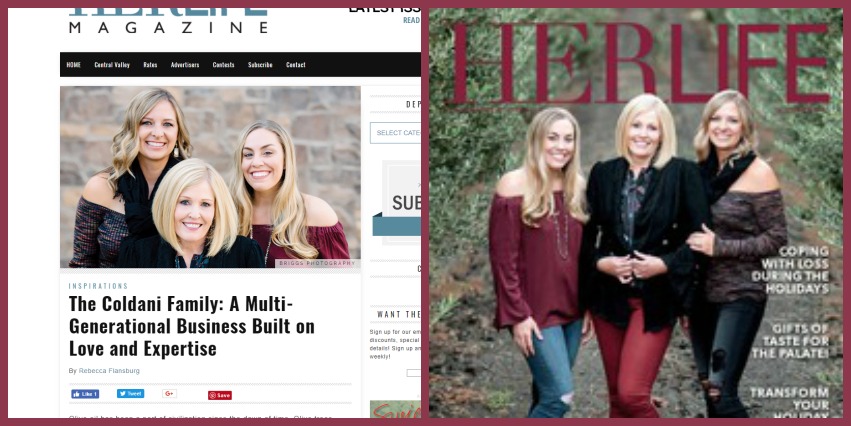 Brainerd School Magazine: School Counselors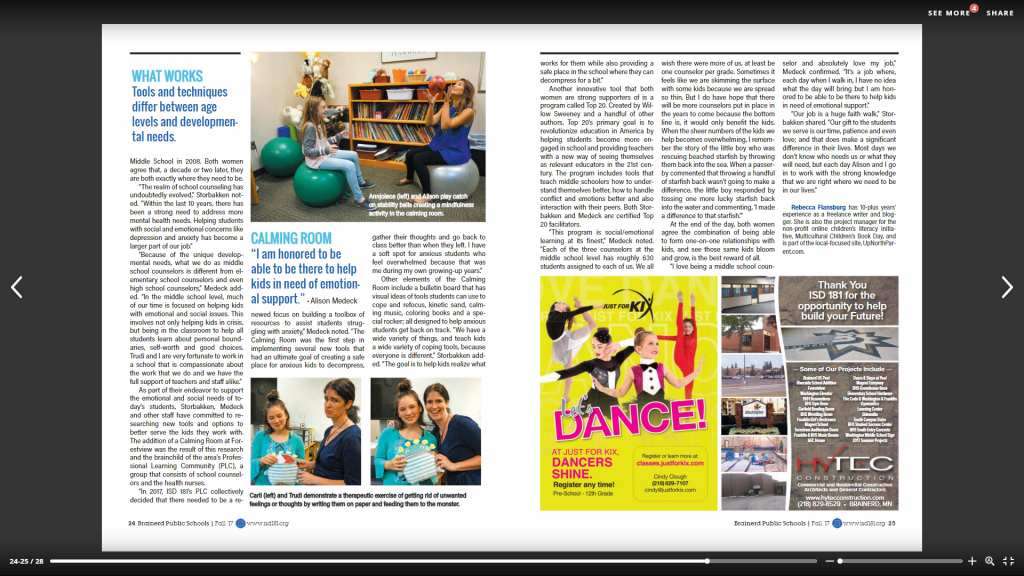 (to view more of my published magazine articles, scroll down).
HERLIFE Cover Girl Story–Going With the Flow: Jennifer Kupka Kingston of Flow + Function Yoga
Jon Rader State Farm®: All Your Insurance Needs Under One Roof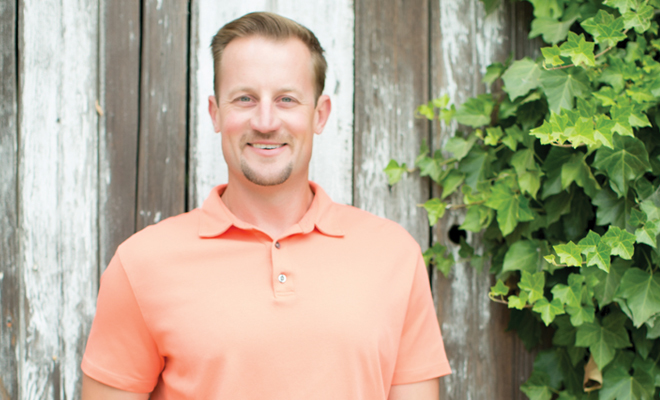 Pam Snell: There's always a New Vibe at Boxwood Finch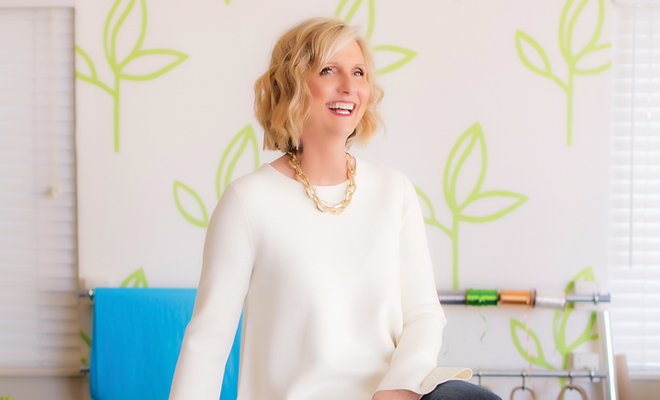 Homeschooling: Addressing the Misconceptions with 3 Local Homeschooling Families
I'm a Huffington Post Contributor!
Forget Setting Goals: Focus on Your End Game 
Life lessons I've learned from my former 20-something self 
The 9 Most Important Words When It Comes To Taking Charge Of Your Life #ShePersisted
Business Spotlight-Dameron Hospital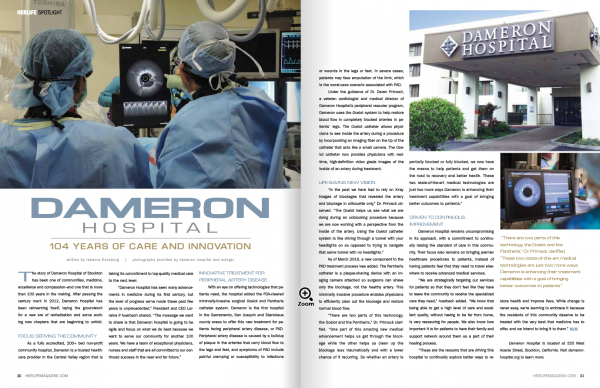 Cover Girl feature-Heather Panella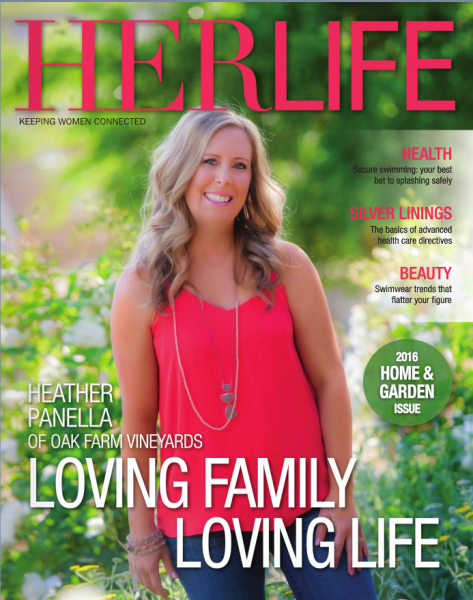 Business Spotlight-Classic Design Floor to Ceiling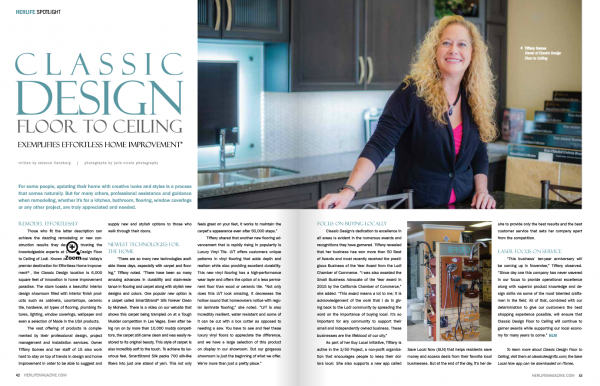 General Article-Summer Jobs for Teens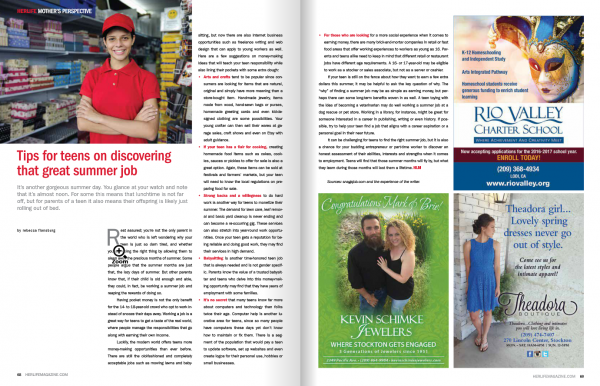 General Article-Discovering Dinosaurs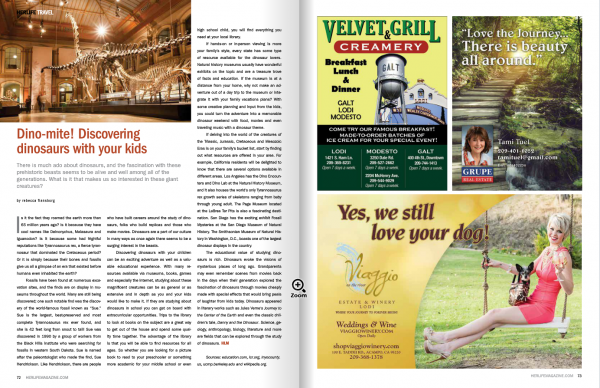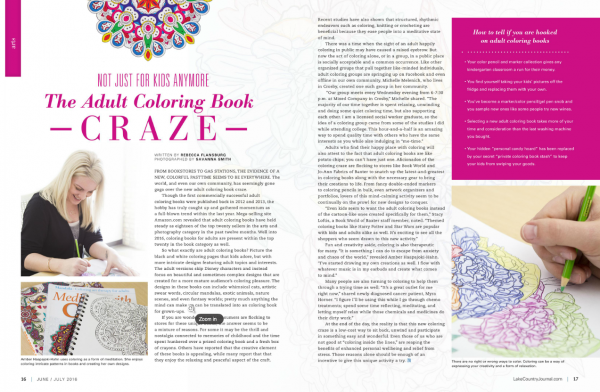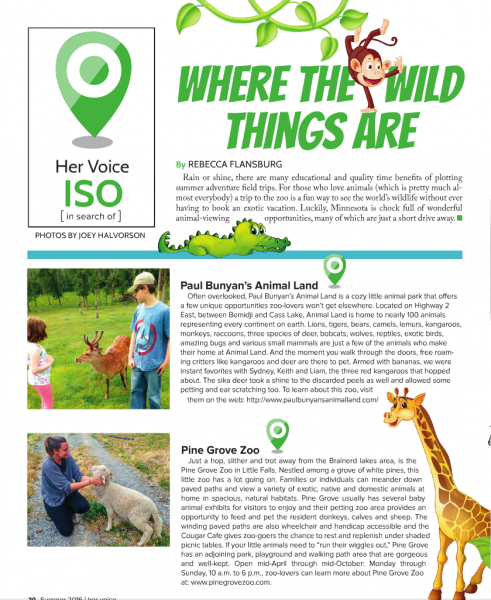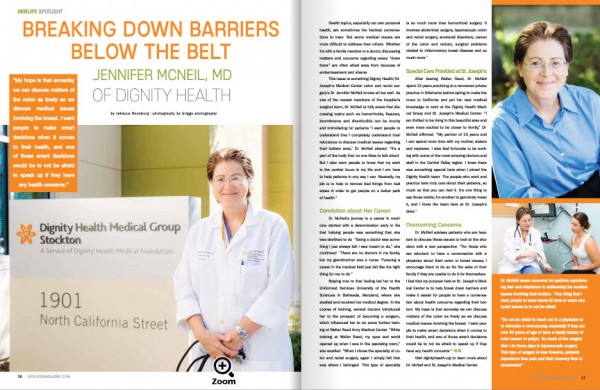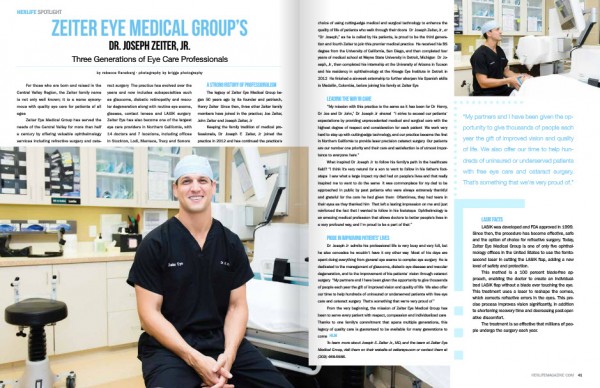 Cover Girls Sarah Kay Hoffman of a Loving Spoon
A Journey to Motherhood: Heather Maurin's Story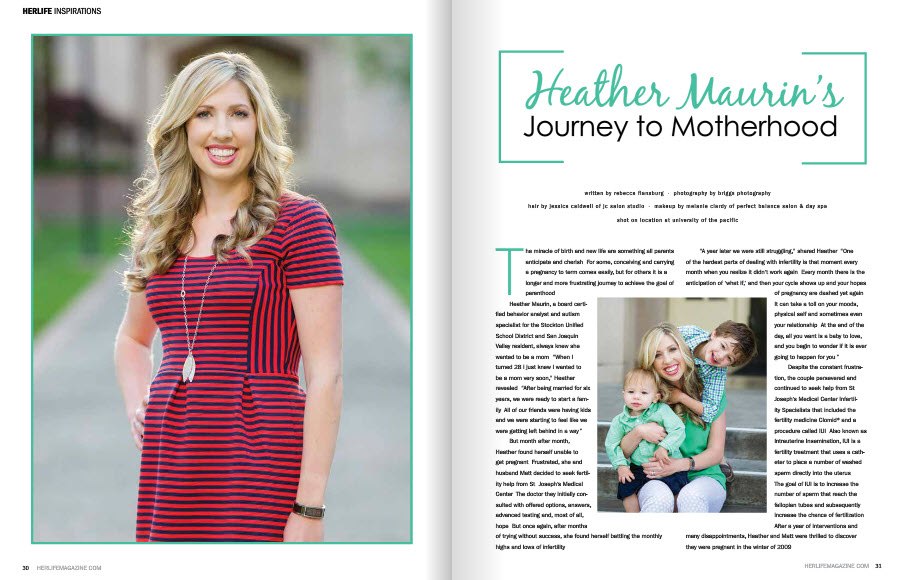 KCRA's Weather Darling: Tamara Berg
Pam Shelton: A Matter of The Heart
Nina Hajain: behind the music
The Butler's Pantry/Jamie Butler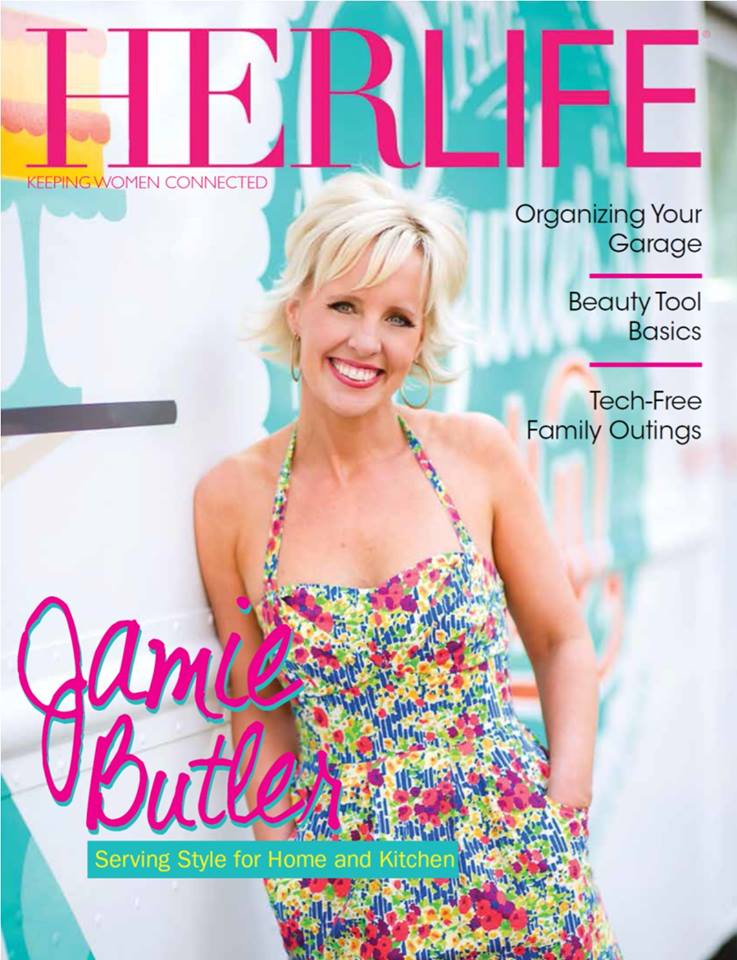 HERLIFE Magazine-Sacramento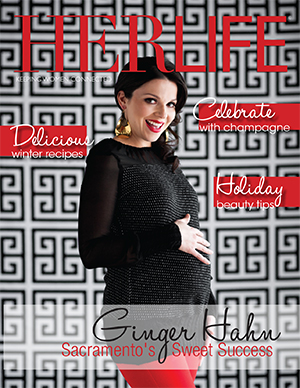 HERLIFE Magazine Sacramento Cover Girl story of Emmy award winning TV News Anchor Edie Lambert: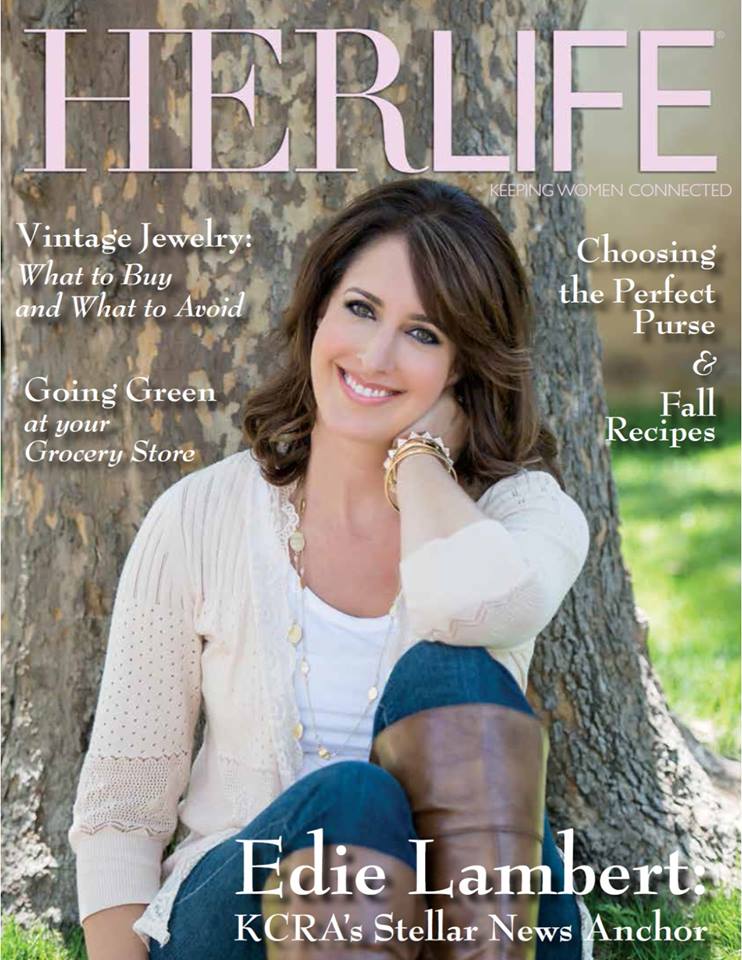 As the Business Spotlight writer for HERLIFE Magazine Central Valley, I am the pleasure of creating 3–4 business spotlight-type articles per month. It is work I truly enjoy doing.
Business Spotlight, August of 2014-Doctors Hospital of Manteca's Labor and Delivery Department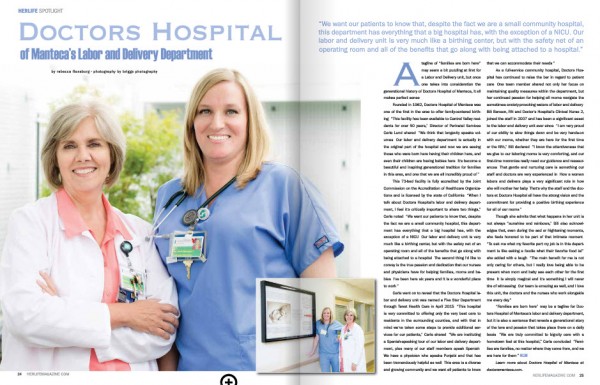 Business Spotlight (August of 2015) Mocse Credit Union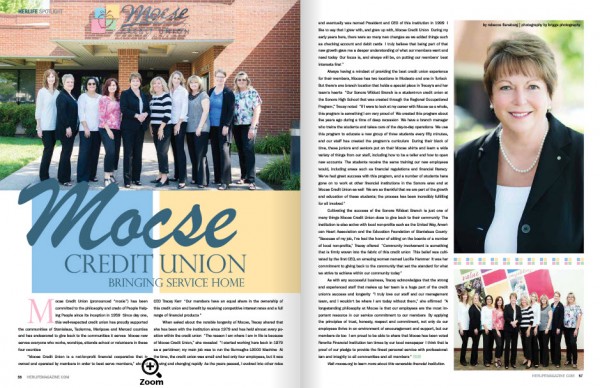 Business Spotlight (June issue) Design Galleria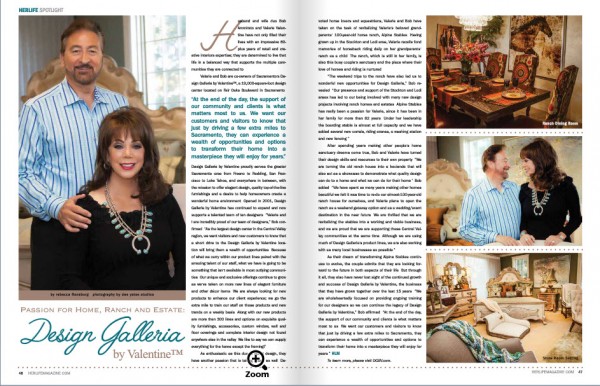 Behind The Menu-DeVega Brothers Resturante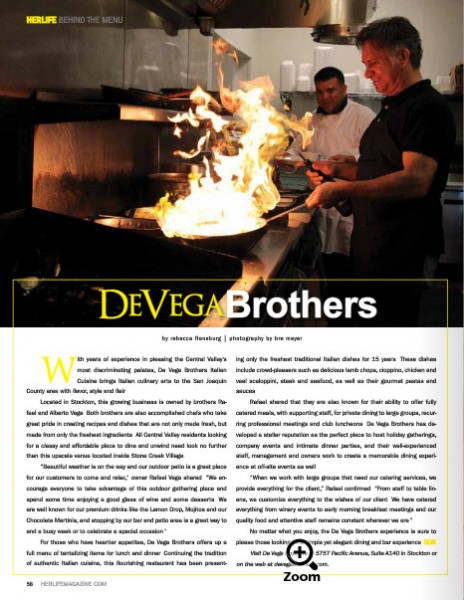 Business Spotlight-University Plaza Waterfront Hotel in California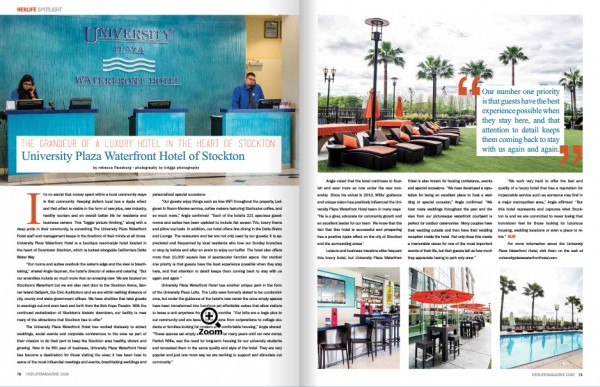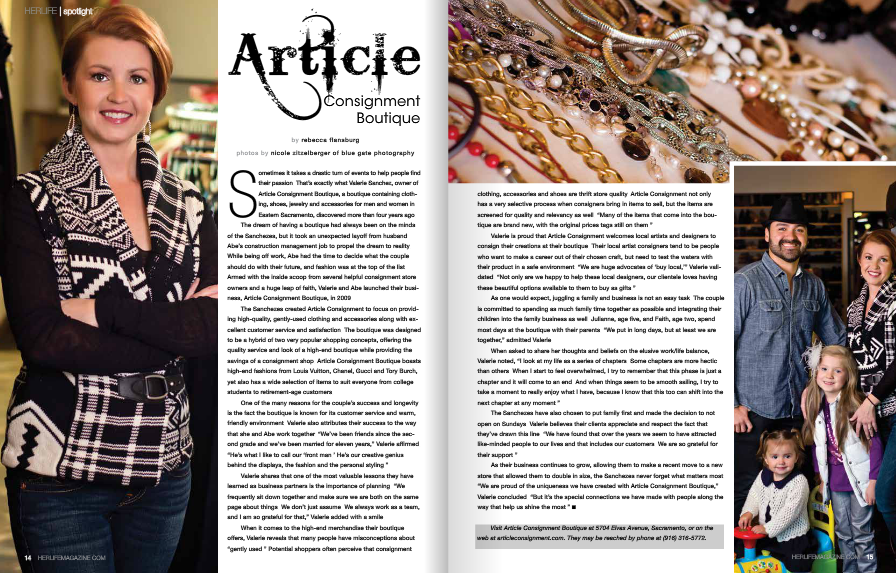 Brainerd School Magazine-Using QR Codes to Teach Math
http://issuu.com/brainerd_dispatch/docs/isd_181_april_2015
HerVoice Magazine-If I Kiss You, Will I Get Diabetes?
Her Voice Magazine (Summer Issue-2015) Multicultural Books for Girls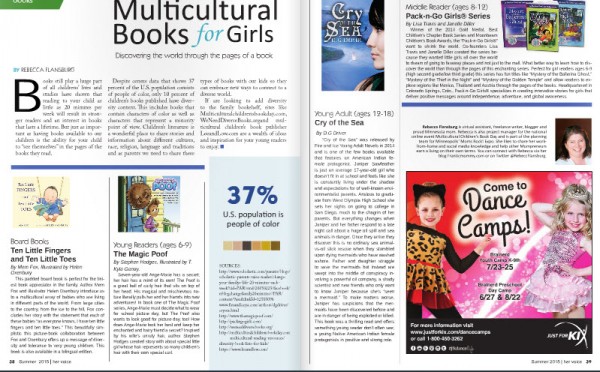 Her Voice Magazine (Spring 2015) The Art of Living Tiny (Tiny Houses)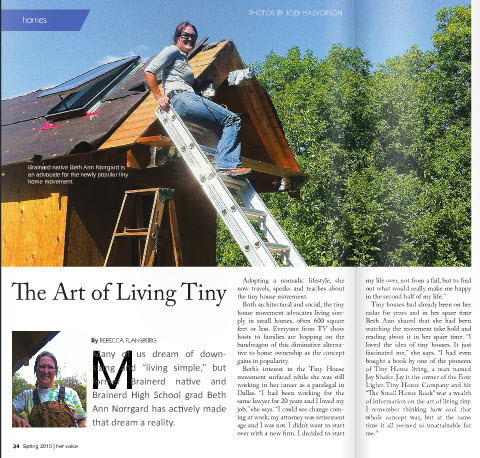 Area Women Magazine Girlfriend Getaway Fun in the Brainerd Lakes Area.
[ez_box title="General Interest Articles" color="blue"]
I am always looking for places to write "General Interest" type stories about a wide range of topics including family, kids, saving money making money, children's literature, pet care, tech and lifestyle improvements.
[/ez_box]
HERLIFE Magazine Franchise Article:
Caring for Your Aging Pet – HERLIFE Magazine
Lakes Area Living Magazine: a magazine that focuses on the Brainerd Lakes Area and surrounding communities (Minnesota).
[/ez_box]
Brainerd Lakes Living Magazine
Please reach out to me via email or my Contact Form for more information about rates and availabilities. (rebeccaflansburg (at) Gmail (dot) com)