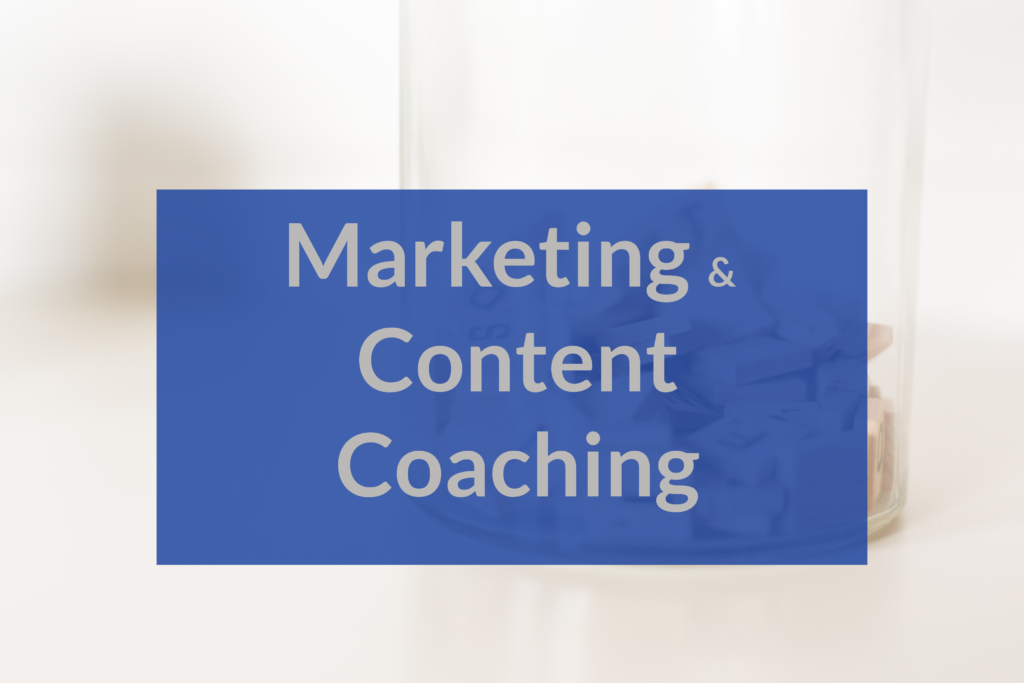 Welcome!
My name is Rebecca "Becky" Flansburg.
I am an Accountability/Marketing/Content Coach for authors and small businesses.
I am the Project Manager for the national non-profit diversity in children's literature initiative, Multicultural Children's Book Day.
I'm a freelance Content Creator, Copywriter & Storyteller located in Northern Minnesota.
I am also the author of three non-fiction books for business and two children's books.
I've been blessed to be part of writing and business in some form over the last three decades. From selling office products to managing a global non-profit, I feel like I have some skills and experience that many don't. I've spent the last nine years of my professional life as a Virtual Assistant and work-from-home mom.
Now that my kids are both teens, I am ready to morph my vibrant business towards the direction that makes my heart sing-helping others to identify the path to their dreams.
Accountability, Marketing, & Content Coaching for Authors and Small Businesses
Whether you are a small business that is just starting out or an author poised to publish your first book, the number of things on your To-Do List list is likely giving you a Brain Melt. You know you have many, many things to do to move your business forward, but the more you think about it, the more you sink into Analysis Paralysis.
Sometimes, what entrepreneurs and authors need the most is to have someone hang through the jungle of information and "gotta-dos" and create an Actionable Work Plan that moves their business FORWARD.
And sometimes they just need a combination of virtual cheerleader and fanny-kicker to get past the places of "stuck" or self-doubt.
How Will I know if it is "Working?"
People default to wanting logistics and stats around their projects because it helps things feel concrete.
But in coaching, you aren't buying stats or ROI, you are investing in results. We are not focusing on gas mileage, we are focusing on where the road is talking to us.
It's not about focusing on engine size, it's about focusing on what can be done to make your life easier, to see what is possible, to achieve goals, find work that you love, and breaking through that roadblock that's been stumping you for years.
People hire coaches so they can see what is possible.
Are you juggling too many hypothetical balls in the air at once and trying desperately not to drop any of them?
Does it feel like you grind away on a project for hours, but at the end of the day there's very little to show for your efforts?
Do you feel like the path to getting started to achieving a goal is more like a sheer cliff that you can't climb?
Does your brain go into overload after looking at your task list and you end up eating chips and watching NCIS reruns to cope?
If you've said YES to any (or all) of these, that is a strong indicator you may need an accountability coach.
As an Accountability Coach, I hold my client's feet to the hypothetical fire, check in on them weekly, am their biggest cheerleader and encourager, and help them get through the inevitable bumps in the entrepreneurial road.
Studies have shown that there is a 95% probability of completing your goal, promise, task, or activity if you have a specific accountability appointment with a person you've committed to!
Marketing:
Do you have a beautiful book that no one is buying?
Have you been told to start "creating an online presence" but you are not sure where to begin or even how to do that?
Is your small or solo biz feeling STUCK? Does everything you do to help your store or products be seen feel like shouting into the void?
Is procrastination, distraction, overwhelm, and a million excuses getting in the way of dreams and forward movement?
As a Marketing Coach for Authors and Small Businesses, I tap into a decade's worth of knowledge of the online world and publishing industry to offer guidance and direction for those who are looking to gain more visibility for their books or be more consistent with their online presence.
Having me as your Coach is more than having someone "to lean on." It's about gaining the professional help that you need to define your goals and objectives and streamline your routine. It's about doing more implementing and way less "ball juggling."
Its guidance on working SMARTER, not harder.
Booking time with me is not a "one and done," scenario either. I'm here for the long-haul to keep my clients on task, excelling, and implementing.
I have a profound passion for helping women in business, authors, and small business folks. Here are a few of my star pupils 🙂
Testimonials from Past and Current Coaching Super Stars
I have known and worked with Becky Flansburg for the past 10 years. In that time she has helped me build, develop, and expand my publishing houses, as well as become the project manager to a foundation we founded called Multicultural Children's Book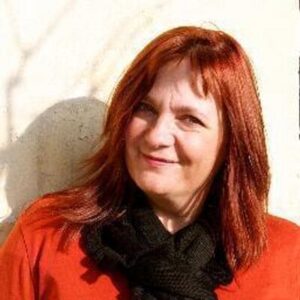 Day, now in its 8th year. Becky is extremely self-motivated, hardworking, and is continually educating herself on what's new, and has her finger on the pulse of what's happening in my various industries.  She is an amazing content creator and did so for many years on my blog Jump Into A Book. She continues to manage the blog over at Audrey Press and manages all content on the Multicultural Children's Book Day blog. She has managed my personal website and blogs over these past 10 years. More importantly, she does amazing work in the area of social media and has become an influencer, just not in my businesses but her own. Her marketing skills are par none. If there is something she doesn't know, she seeks out the knowledge. I rely on Becky's great insights and project management skills. She helps me keep my projects on time and on task. She is an amazing accountability coach. I accomplish what I do because I have her in my back pocket. I highly recommend Becky Flansburg for any project or coaching you may be thinking of. She will take you to the next level. You will grow and learn a lot in the process. May I say in advance that you are a very lucky person? I cherish the work Becky and I have accomplished together over the past decade but cherished even more than that is her friendship.~ Valarie Budayr, CEO of Audrey Press Books, ValarieBudary.com, and Co-founder of Multicultural Children's Book Day.
---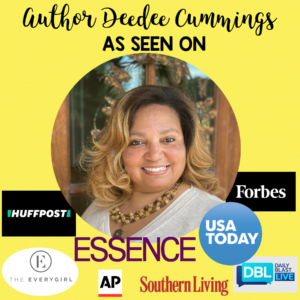 Over the last twelve months, Becky has helped me bring my dreams to life. For exactly a year now I have blogged faithfully every week with her help. Blogging has been crucial to the growth of my message. I mean it when I say I never could have done it. I know this is true because I tried to do it for years on my own and it didn't happen.
I love Becky's books on taking control of your destiny and creating the professional life you want, not the one that's available.  
She has shown me that not only do I deserve to live the creative life I want, achieving it is completely possible. ~ Deedee Cummings: Award-winning author and CEO of Make A Way Media.
---
As a new author, I have found both the entire book writing and publishing process to be exciting, frustrating, and sometimes terrifying!  Becky Flansburg was there to offer guidance, encouragement, and suggestions all along the way.  She gave me the
nudges I needed and held me accountable to myself.  After working with Becky, I found the confidence to submit a short story that was accepted and included in a #1 international best-selling book.
I still have a few details left to complete on my current book, but I know that should I become overwhelmed or confused, Becky will be right there, gently holding my hand if I need it, and pushing me forward. Every writer needs a coach like Becky on their team.  I'm grateful she is on mine.  Becky wants to see you succeed and will do all she can to help you get there. ~Kass Hillard
---
Coaching Session: How I can Help YOU
These coaching sessions are a great way to get started on clearing the mental clutter and creating a game plan for what is need to move the needle in your business or book aspirations.
I have over 30 years' worth of thoughts, intuitions, and experiences in the small business, and over eight years' experience in blogging, writing and business ownership rolling around in my head. I spend a TON of time reading, learning, taking marketing courses, trying new online tools, and coaching business folks — and I'm ready to share all of that knowledge with you; knowledge that will be specific to your situation, goals, personality, and business.
If you need help with blogging, marketing, social media, project management, book launches, goal-setting, time management or getting a business idea off the ground, I am confident that I can help guide you and get the ball rolling in the right direction!
Here's what you need to know about my Coaching Sessions:
YOU will need to do a little work beforehand. In order to determine if and how I can help you before we meet, I need to get a feel for your goals and needs. If at all possible, send me a brief summary as to what your project/plan/venture/conundrum is via email after checkout. I only ask this to save time. It would be a bummer if we needed to spend 1/2 of your consulting session trying to clearly identify what it was that you wanted to do. Here are some Q & A's to help me get a snapshot of you and your business:
YOU can expect to have my full attention during our phone chat. My time is available in one-hour blocks or five-hours blocks (you have 60 days to use your pre-paid time with me)
Pick Your Brain typically lasts one hour and you will be shocked how fast this time flies by. Meeting for a longer period of time is possible, but I've found my clients get overwhelmed if I heap too much information on them, or we try to cover too much ground in a short period of time.
During our meeting/consult we will work to identify many things including resources, options, and next steps needed for your business and project.
During a coaching session, much brainstorming and strategizing happens so I take copious notes. After our meeting, I will share those notes, along with the action items we agree upon, via a recap email.
SCHEDULING Pick Your Brain Consulting needs to occur Monday-Friday and between 10:00 a.m. and 2:00 p.m. Central. These sessions can be conducted via phone, Skype, or my conference line.
FEE: Each session with me as your coach is an affordable investment in your business success. Please reach out to me via email or my Contact Form for more information about rates and availabilities. (rebeccaflansburg (at) Gmail (dot) com)
I look forward to helping you reach your dreams and goals this year!
The Content Part of "Content Coaching"
If you are in need of writing assistance in creating Blog Posts, Web Content, About Pages, Bios, Magazine-Quality Feature Articles that can be used for publications or Media Kits– you've come to the right place.
My Writing Experience
I am a full-time Virtual Assistant in the field of writing, blogging, and content creation. I am a feature writer for several local magazines, several blogs, and several regional magazines as well.  I have written on topics ranging from home and family to business and social media for both blogs and magazines. Writing for these blogs and publications have given me the skills and a full understanding of how to make a story flow, along with correct grammar and spelling.
I am also proud of my fun, fresh, and conversational writing style that I believe keeps readers engaged, interested, and coming back for more.
Please reach out to me via email or my Contact Form for more information about rates and availabilities. (rebeccaflansburg (at) Gmail (dot) com)
Rebecca Flansburg, Author
I'm also an author and my published works include FREElance FREEdom: Creating the Work-From-Home Life You Crave and Mom Bossing, and Streamlined: The Art of Minimizing Workspace Resistance. My children's book, Sissy Goes Tiny, was published by Audrey Press in 2019 and this diverse picture book was recently awarded a Purple Dragonfly Awards Second Place win in the Green/Environmental Books for Kids.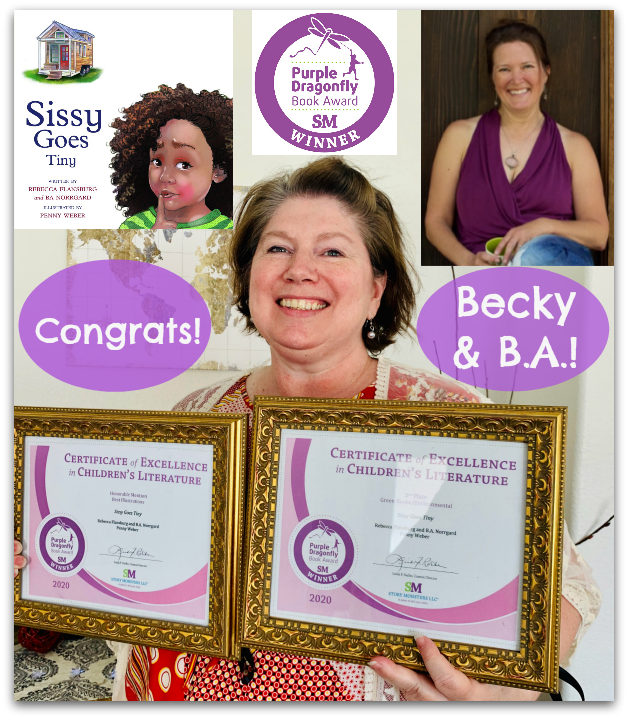 Creds
Currently, I work as a marketer and writer for two children's book publishing companies: AudreyPress.com and MakeAWayMedia.com
I am the long-time Project Manager for the non-profit online children's literacy initiative, Multicultural Children's Book Day.
I am a contributing writer for KitLitTV's Read Your World column.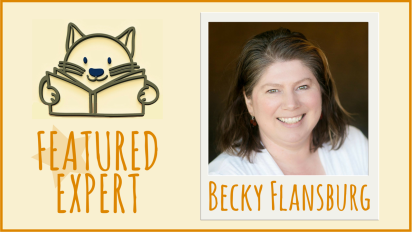 I have 5 published books as of 2020 (with more in the works!)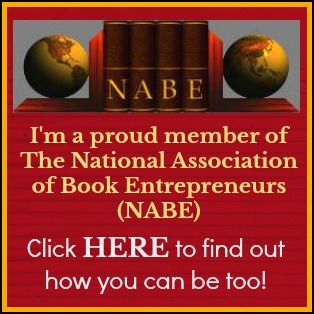 Click HERE to view Rebecca Flansburg's Freelance Writer Published Clips Portfolio