**The posts I write might contain affiliate links or be written in collaboration with businesses or brands. Please see my disclosure policy for more information.**
I think the thought of "there are spies among us" intrques people at any age. For adults it's the thrill and mystery of characters like James Bond and for young readers, it would be wanting to live the lives of the young spies in Spy Kids.
I think I have mentioned before (sorry if I am repeating myself) that I am a self-proclaimed Lucky Duck for being able to be involved in Multicultural Children's Book Day. I have never considered myself "book-ish," but that all changed this last year. Mind-blowingly cool books for kids filled my PO Box on behalf of the event I found myself pouring over the pages of multicultural children's books and heckling my kids to read them.
And I read many myself 🙂
One of the many stand-outs is this great spy book for middle readers by author Bruce Hale's School for Spies-Playing with Fire.
Max Segredo, tossed out by yet another foster family, has finally come to the end of the line. After being wrongly accused of causing a domestic disaster, he's been sent to the Merry Sunshine Orphanage — on his thirteenth birthday, no less.
But what kind of group home offers classes in surveillance techniques, lock picking, and mixed martial arts? When the staff announces a "field trip" that involves breaking and entering, Max knows this is no ordinary orphanage.
Yet Max has something more important on his mind that the school's odd courses, snide instructors, eccentric students, and mysterious missions. Someone has slipped him a message — written in code — stating that his father is still alive. Max is eager to go on a mission of his own to find Simon Segredo, even though he doesn't know the man and it might mean betraying everyone at Merry Sunshine. Because when it comes to family, blood is what counts. Right?
A Note from Author Bruce Hale:
This book has a special place in my heart, and I feel it's one of the best things I've written. (Certainly one of the most challenging.) The book's inspiration came from a few sources.
First, a love of spy tales that dates back to a childhood spent watching Get Smart, Man From UNCLE, and James Bond.  Second, a desire to represent and honor in literature the wide range of ethnicities I experienced during the years I lived in Hawaii, a true melting pot of a place.  I saw no reason why a spy story couldn't have characters of many different ethnicities, but not have their ethnicity define them, if you know what I mean.
And finally, a fierce yoga teacher with a scary bark and a huge heart, who became the inspiration for Hantai Annie.  ( And yes, she really talked like that.)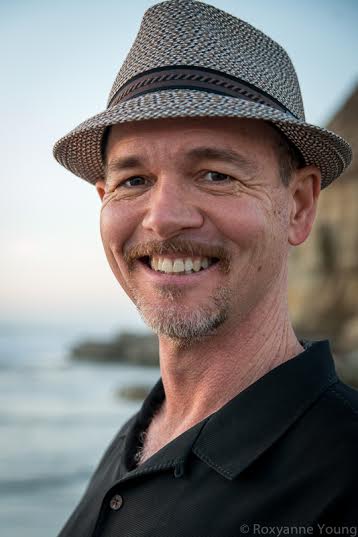 In tackling this book, I wanted to address serious issues like family and belonging against the backdrop of an action-packed spy story. After all, who hasn't wanted to be James Bond at some point? As Max grows closer to the ragtag, multicultural orphans who make up his fellow trainee spies, he also finds himself hot on the trail of his missing father. In the end, he must decide what family really means to him.
I honestly LOVED this book and am eyeballing the next two books in the series (screw the kids, I want to read them!!):
School for SPIES Book 2 Thicker Than Water (A School for Spies Novel)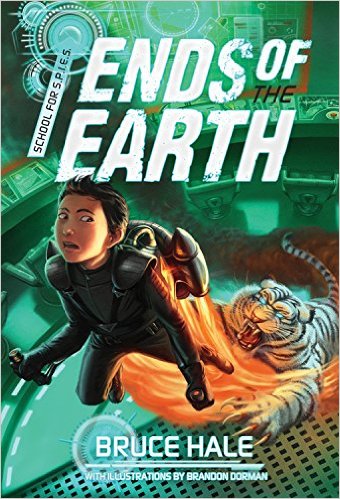 School for SPIES Book 3 Ends of the Earth (A School for Spies Novel)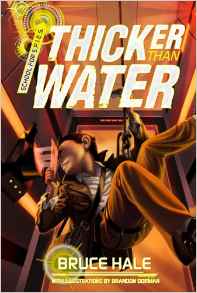 Time to get your "spy " on!
**I received a copy of this book to review. Opinions expressed are purely my own. Some of these links are affiliate links which means, if you click through and buy, I get a wee little commission. Possible enough even to buy a new marker for my hardcore adult coloring addiction 🙂