**The posts I write might contain affiliate links or be written in collaboration with businesses or brands. Please see my disclosure policy for more information.**
I don't know what it is about PEEPS & COMPANY® products, but the bright colors and smiling chickies and bunnies really do brighten my day 🙂
SO, for Easter, my friends and family are getting ALL SORT of bright and cheery PEEPS & COMPANY®  jelly beans,  marshmallow bunnies and chocolate covered chicks in their baskets! It's pretty easy to guess who-gets-what as well.
10 year-old Sara-boo
Her pick was swift and decise- it was the 15 count packages of the iconic PEEPS® Hot pink Marshmallow Bunnies . The perfect treat pick for the child whose current life goal is to wear pink every day.
13 year-old Jakey-D (also known as The Eating Machine).
I don't think it matters, this kid will eat whatever is not nailed down. BUT, he did take a shine MIKE & IKE® Easter Treats (with read fruit!) and I seem to be missing my bag of MIKE & IKE® Assorted Fruit Jelly Beans…hmmmm.
My BFF Shannon The Rock Star
Shannon will be stupid-happy about the decorated marshmallow Peeps because they are gluten AND fat free! (See, I am looking our for ya, girlfriend).
 Me, Myself and I.
There are some Orange Delight Peeps with my name on them. AND, the fam knows of they touch my Dark Chocolate Covered Marshmallow Peep, I will mess them up. And I say that with love 😉
What's your favorite PEEPS & COMPANY® or MIKE & IKE® treat?
Giveaway
Win a PEEPtastic Box-o-Happiness!(USA winners only-must be 18 years old or older to enter)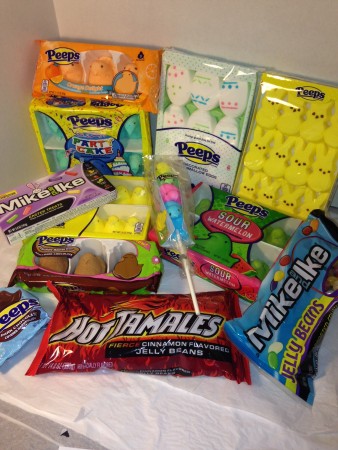 ONE lucky winner will win this box of PEEPS & COMPANY® goodness with these items in it:
PEEPS® Marshmallow Chicks
PEEPS® Marshmallow Bunnies
PEEPS® Decorated Eggs
PEEPS® Party Cake Flavored Marshmallow Chicks
PEEPS® Sour Watermelon Flavored Marshmallow Chicks
PEEPS® Chocolate Dipped Mousse Flavored Marshmallow Chicks
PEEPS® Chocolate Covered Marshmallow Chicks
PEEPS® Rainbow Pop
PEEPS® Orange Delight Flavored Marshmallow Dipped in Orange Fudge
MIKE AND IKE® Easter Treats
MIKE AND IKE® Jellybeans
HOT TAMALES® Jellybeans
P.S-If you don't want to wait, use Discount Code: EASTERTREATS to get 20% off of your next purchase, no minimum required, from February 15 through April 15, 2016.

a Rafflecopter giveaway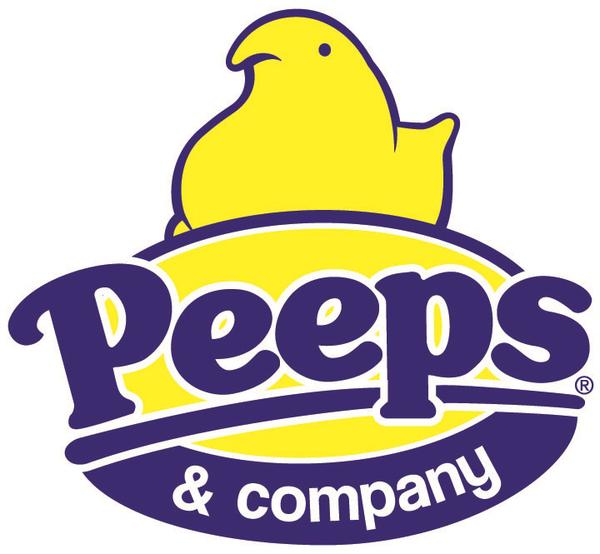 Connect with PEEPS & COMPANY® here:
Disclosure: The PEEPS & COMPANY® products, information, and additional gift pack have been provided by PEEPS & COMPANY®."
Follow Me on Social Media!