**The posts I write might contain affiliate links or be written in collaboration with businesses or brands. Please see my disclosure policy for more information.**
I am sure I am not the only one who has observed powerful entrepreneurial women like Joanna Gaines, Jessica Alba, Tina Fey or Arianna Huffington and silently longed for their life and success.
The reality is that these successful moms who have blazed the trail have already offered up plenty of lessons for us to use. If we just open our eyes, take the time to study their ideas, tactics, and passions, and apply those lessons in our own life. Here are a few of the common threads that we have found that run through the fabric of today's most successful women.
How we can Mirror Powerful Mompreneurs
Be Comfortable in Your Own Skin: Cindy Crawford never apologized for her beauty mark; she owned it and made it part of her trademark and brand. Confidence and faith in oneself is a valuable trait to possess mirror and it goes beyond mental benefits as well. When someone appears confident and successful, we (and others) are drawn to them. Those who schlump around looking defeated or withdrawn? Not-so-much. Women need to strive to take care of themselves, cultivate the self-love it takes to be comfortable in their own skin and let that confidence shine through.
"Whether you come from a council estate or a country estate, your success will be determined by your own confidence and fortitude." – Michelle Obama
Have Strong Faith: I don't know why it took me so long but I had an "ah-HA" moment not long ago when I realized that some of the most successful women I know are ones with a strong faith in God. Chip and Joanna Gaines are the first to pop into my mind celebrity-wise, but there are many, many more in more core group of friends.
These mentors and Wise Women are quiet in their faith and it wraps me like a warm blanket. I won't go deep here, because I believe our faith and spirituality is ours and it's a very personal thing. The best, best, best quote I've ever heard was this, "I know I need to fall madly in love with God so I can fall madly in love with myself. I need to love me before I can love anyone else."
Good stuff.
Passion Isn't The Only Ingredient: Ever heard the old say, "Passion will prevail?" Though passion is an important ingredient in success, it will only take people so far in their endeavors. Passion needs to be paired with real-world aspects like strong character, patience, endurance and the willingness to "put in the time" in order to be truly effective in the success formula.
"If you feel like there's something out there that you're supposed to be doing if you have a passion for it, then stop wishing and just do it." – Wanda Sykes
Get Thick Skin: Naysayers are abundant and, oddly enough, they seem to move around a lot. We only say that because we've noticed that, no matter where we go in life, there is always someone who feels the need to tell us it can't be done. The trick is to not listen to the negative opinions that could cause us to stop, second-guess our aspirations and possibly abandon our dreams altogether. If the key people in your life are offering resistance, it's probably due to lack of information, fear or just a simple misunderstanding. If these people matter, take the time to inform, share and explain while staying true to your beliefs. If those giving you flack are people opting to sit on the sidelines instead of getting into the game with you, save your breath.  Justify your dreams and goals only to closest to you who understand your passion and support your vision.
"Why should I care what other people think of me? I am who I am. And who I wanna be." Avril Lavigne
Isolation is a fact of Entrepreneurial Life: Many of us are thrilled by the prospect and the challenge of "flying solo" with our business dreams, but the reality is that business-building can be a stressful and even lonely journey. Like the reference above about "putting in the time," Mom boss' need to be prepared to spend long hours building their business in the early years. When we were employees, we had a safety net of familiar coworkers to rely on, and connect with, during the workday but as solopreneurs, there will be times when we feel isolated and alone. Forming an online and offline support system or power circle will help us skate through those dark times with readily available help, inspiration and even a little R&R.
"Encourage, lift and strengthen one another. For the positive energy spread to one will be felt by us all. For we are connected, one and all."― Deborah Day
Master the Art of Storytelling: Ever noticed that some of the most popular people are those that can tell great stories?  Storytelling is a skill that many successful entrepreneurs possess and one that shouldn't be dismissed. That ability to share information, but do so in a way that keeps the listener mesmerized and engaged is a powerful asset. The story itself doesn't necessarily have the be great, it's all about the delivery and the ability to retell it in a passionate and confident way.
"I see all art as a complement to telling people's stories. I'm in the storytelling business. I believe that humanity that all of us share is the stories of our lives, and everybody has a story. Your story is as important as the next person's story." Oprah Winfrey
Look for The Good: There's an old saying that states, "If you always look for the bad in things in life, you will find it." The ability to look on the bright side of things is a skill just like speaking, writing or selling is. No one wants to hang around the Negative Nellie who speaks and conducts themselves in an Eeyore-like manner.
You remember Eeyore, right? He was the grey donkey from Winnie the Pooh was characterized as a pessimistic, gloomy and depressed. Most people want to be around other positive people who build them up and view the world with joy, not the complainers who always take the negative spin on life.  If you can see the positive in situations – you rock. Leaving the Eeyores of the world to wallow in misery by themselves, the successful can take action towards making things more positive and in the process become much more attractive to those around them.
"Optimism is the faith that leads to achievement. Nothing can be done without hope and confidence." – Helen Keller
Be Yourself: Entrepreneurship is a long, adventurous journey filled with twists and turns and unpredictable moments. All the more reason to start the journey being your authentic self. "Authenticity" may seem like an overused buzzword, but it is also a vital component in success. Those who try to emulate others, or be someone they are not, will eventually lead to being "called out," being exhausted and feeling overwhelmed from trying to keep up The Act.
"A single day in my own shoe that is comfortable for me is better than 365 days in someone else's shoes that do not fit me at all."― Israelmore Ayivor
Learn From The Teachable Moments: Often times some of life's best lessons are cloaked in hardship or setbacks. Though not fun, these teachable moments make us savvier businesswomen and give us wisdom that can't be bought.
Olympian Gabrielle Douglas shared her struggles with bullying with Oprah and how it compelled her to follow her dreams of an Olympic medal. Actress Marlee Matlin overcame push-back from the entertainment industry execs that were reluctant to take a chance on a deaf actress. Marlee persevered and has appeared in a variety of popular television shows like The West Wing, Desperate Housewives, Seinfeld, Law & Order: SVU, and ER. Even when enduring less-than-pleasant clients or projects, successful women are able to walk away with priceless lessons learned and use that knowledge to chart their course for success. Don't let your past mistakes rule your future.
"We need to accept that we won't always make the right decisions, that we'll screw up royally sometimes–understanding that failure is not the opposite of success; it's part of success." —Arianna Huffington
Don't Let Others "Should" On You: Now you may be thinking I messed up an meant to use the other "sh word"...but I didn't. YES, you don't want anyone to sh*t on you but you don't want anyone "Shoulding" on you either.
Shoulds are when folks who really don't have our best interest in mind try to shoehorn their ideas and their definitions on us. "You Should have been there Friday…you missed it!" or "You really 'Should' have done it this way. It would have been so much better!"
"When you give too much credence to other people's opinions you're basically telling your true self to fuck-off." Dr. Ashlee Greer
Sometimes the biggest culprit in the Should Game is ourselves. Who hasn't mentally beat themselves up when results are less than desires? The bottom line is STOP IT. Stop Shoulding on yourself and definitely don't Should on others. Life is a gift and life is a lesson. Things happen and we need to own it, embrace it, learn from it and keep it movin'.
---
More Resources to Help You Along Your Side Hustle Journey
MOM BOSSING
MOM BOSSING: The Freedom to Create the Business You Love is a book filled with personal stories, resources, support, wisdom, and encouragement from a solopreneur who has been in the trenches as a mom boss. This step-by-step guide shares the truth, fears, tears, and cheers of being a mom who is building a business empire on her own terms. If you are looking for a new career for the "second half of life," venturing into direct sales, rocking a home business, or dreaming of leaving a dead-end job, this book provides the building blocks needed to move forward with a healthy dose of humor authenticity. In many ways, this book could also sport the tagline of Building a LIFE on Your Own Terms.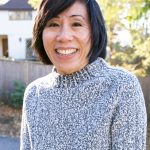 I was lucky to have Becky Flansburg join us at Multicultural Children's Book Day when we first began our nonprofit. She was the "head elf" which meant she did everything from project management to help us get sponsorships. In the early years, we weren't able to keep her busy for more than a few months a year and even that was very part-time. Becky's contribution to the team helped us grow our nonprofit, and, in turn, we were able to keep her busier. Now, as a "mom boss," Becky is sharing her journey and her wisdom for moms who want to try solopreneurship.  It's particularly helpful for anyone who wants to become a VA (Virtual Assistant).~author and mompreneur, Mia Wenjen
Also available on IndieBound.com.
Have you ever dreamed of working from home on your own terms instead of being confined to a corporate cubicle or windowless office? Have you ever dreamed of earning a steady and honest income while still having plenty of time for friends and family?
Lucky for you, it is all very possible. It's a life that I have successfully been living for over 7 years…and I can't imagine supporting my family (and following my dreams!) any other way.
Within the pages of this robust 90-page e-book and resource guide is the motherlode of excellent information about working from home (on your own terms) all rolled into a handy read-at-your-own pace guidebook.
Whether you are looking to pursue a career as a freelance writer, virtual assistant, graphic designer (and more) this Resource Guide will provide the insight, tools, guides, advice, and strategies that can apply to any freelance business. If you want the very basics of getting started without the benefit of support and coaching, this eBook is for you.
For anyone looking to start their freelance career, or up their game, this book is the perfect place to start. Jam-packed with actionable items and details about even handling unruly clients, well-meaning visitors, and kids while working from home – this book has it all! Highly recommended!~author and mompreneur, Carissa Andrews
For those who are contemplating the freelance lifestyle but need a guidebook with baby steps, this is your manifesto! Becky Flansburg shares her tips for balancing a freelance career with a family including the nuts and bolts such as the online tools she uses for networking and running her business. Becky is a gentle and realistic cheerleader for anyone who wants to work at home as a solopreneur.~Mia Wenjen
FREElance FREEdom is Available on Kindle
Also available on IndieBound.com.
Available in Paperback on Amazon: mybook.to/FREElanceFREEdompprbk