**The posts I write might contain affiliate links or be written in collaboration with businesses or brands. Please see my disclosure policy for more information.**
As my busy life gets busier, I'm continually on the look-out for the things that act as workarounds, short-cuts, and hacks. After all, there's only so many minutes in a day and I really need to never lose sight of what can make my already packed schedule flow smoother.
I also have a "thing" for special resource bundles that pop up from time to time. These "bundles" are an exceptional way to get a TON of info, courses, tools, and guides for peanuts. And with a brand new year just around the corner, I am looking for things/wisdom that will help me take my biz to the next level.
That's exactly what I got with Indie Biz Chick's new The Jumpstart 2019 Biz Bundle.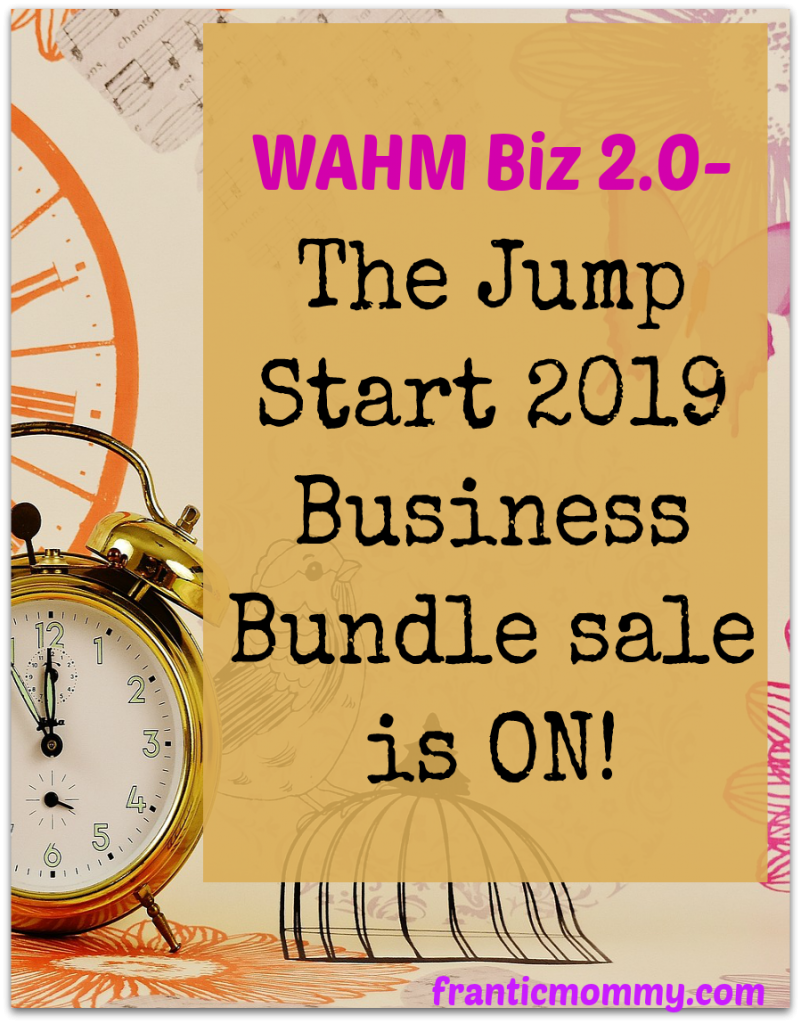 The Jumpstart 2019 Biz Bundle is full of awesome resources to help you grow your biz, and the perfect opportunity to learn something new!
Hosted by Crissy Herron of IndieBizChicks.com, this bundle is a partnership between online business owners and experts in their field.
The value of this bundle is over $1,450, but your bundle price is only $27.00
For realz- Over $1,450 In Business Resources –
For Just $27
Whether you are looking for help with managing your biz, learning social media strategies, need pre-written content, or something in between, there is something in this bundle for everyone!
This bundle will only be available to purchase through December 5th! Go here to see all the amazing goodies in this Jumpstart 2019 Biz Bundle and to grab your motherlode of info ASAP.
Grab your Bundle or Get the Scoop HERE.