**The posts I write might contain affiliate links or be written in collaboration with businesses or brands. Please see my disclosure policy for more information.**
I caught my breath for a moment when I accidentally stumbled across this graphic.
Truth-be-told I was looking for activity ideas for World Kindness Day but instead, I stumbled upon something that summed up everything I want to achieve in 2019.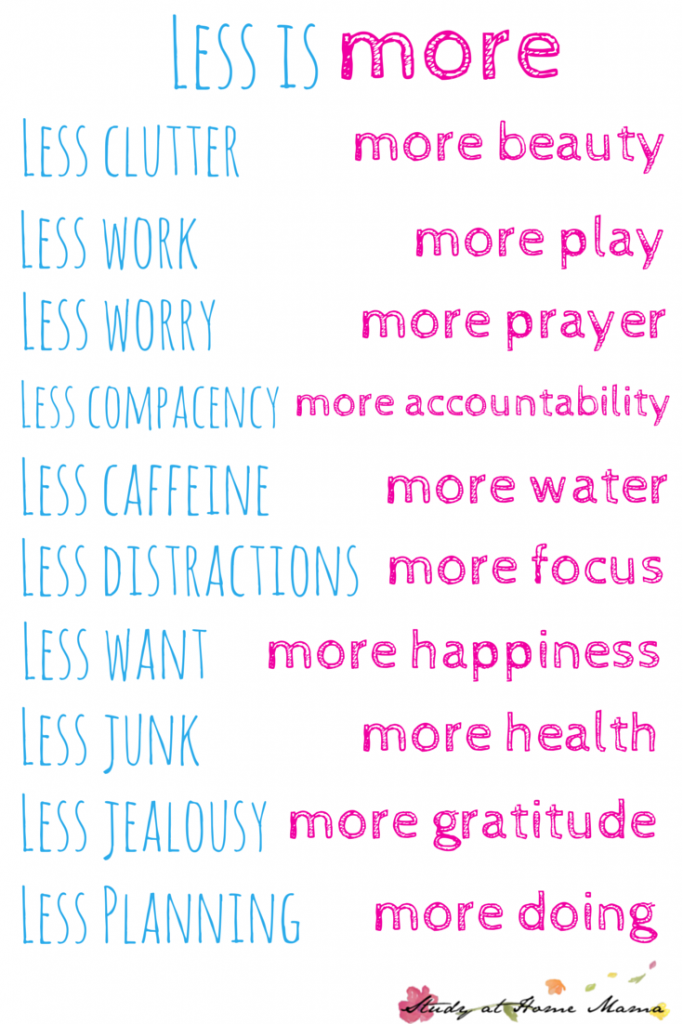 "The popularity of images like this isn't just the 8 or 10 ideas that it conveys. I think the more we reflect and connect with what really matters, the more we realize that Less is More.
But, getting to that point is hard. Saying no to all of those things, changing those habits, and reconstructing our lives to give us less of what we don't want (or feel like we shouldn't) and more of what we do want, it's work beyond what that cute image conveys.- Sugar, Spice and Glitter."
I think my eyes may have even leaked a little when I read, and re-read, this list. Damn. Yes. This was IT.
I am proud to say I have come very far in my Quest to be a Better Me in 2018. I still have a long way to go but I feel like some of the layers that have been weighing me down for years have peeled away leaving new, soft, vulnerable, yet tougher layers. If I was to add anything to this list it would be Less Fear, to be Braver, and to walk closer with Jesus in this lifetime.
The first thing on this list is surprisingly the one I feel more urgent about and the one I am most focused on attack. After 30+ years of living in an under 1K square foot home with four humans and four pets, needless to say, there is an accumulation of…STUFF.
I'd rather say "An accumulation of SHIT" but I promised my mom I would swear less. Sorry, mom.
Unfortunately, this overabundance of said shit stuff in my house stresses me out and raises my anxiety level.  A good friend of mine lives in a Tiny House (under 200 square feet!) with her husband and I honestly have to tip my hat to her. I don't think I could ever go Tiny unless I lived alone, but it was her intentional choice to live with less that has really fueled my fire to do the same.
Through her, I have really come to understand the need for less. I have also come to recognize how I am a calmer ME when there is less excess around me.
Minimalism may seem extreme, but it sounds pretty do-able to me. Which of the above things do you want "less and more" of in 2019?
You got this!