**The posts I write might contain affiliate links or be written in collaboration with businesses or brands. Please see my disclosure policy for more information.**
It seems like yesterday that my kids were little and we were facing the Back-to-School jitters. Now they are big, noisy, teenage eating machines who are enjoying the final years of their schooling journey.
I also recall when my mind was filled with sharing picture books with them that calmed nerves and gave reassurance. My, how times have changed! I don't envy parents of Littles these days because back-to-school looks sooooo different now thanks to COVID-19.
Words like "Hybrid Learning," Distance Learning," and "social distancing" are just as discussed as pencils, backpacks, and lunchboxes.
These are some crazy times we are living right now, for sure.
These new real-life issues have also produced a bunch of really cool picture books on the COVID, mask-wearing, personal health, and more related topics for parents and teachers to use (just like back-to-school jitters books) to calm fears, educate, and reassure. Here are some of the more recent ones I've discovered. Enjoy!
Kidlit Picture Books about Germs, Viruses, and Social Distancing
A global pandemic needs a global hero.
Coronavirus needs no introduction nowadays. If it had a twitter account, it'd be the most followed worldwide, which is a problem in many ways. Not only our lives had been changed drastically, but it also brought along with it many uncertainties. Is the threat real, or is it a 'hoax'? If it is real, how bad could it get? If bad enough, who will make it and who will not? Are we ever going to go back to 'normal' life again? If yes, then when? Why do we have to flatten the curve? Written by Hazem Nassar MD  is a lnternist/Hospitalist, Freelance cartoonist, and  Children books author www.DrHbooks.com
"Primrose and the Icky, No Good and Altogether Rotten Face Mask!" seeks to help children not only understand the importance of masks and how to reduce the spread of Covid-19 but also to help them reshape their perceptions and see the "fun" side of helping their communities bend the curve.
From the minds of Jules Cline and Krista Perdue (bestselling children's author of the beloved story, "Wonderful Funderful You!") comes a new age-appropriate book that shows children how to find the positive in an act that can also save lives. "Primrose and the Icky No Good and Altogether Rotten Face Mask!" is a must-read for every child living in the pandemic world, and is a great back to gift for those returning to school. (Be sure to check out the fun diagram and tips for making your own masks at home!)
A portion of the proceeds will be donated to Ronald McDonald House Charities
In the wake of a pandemic, everyone's world has been turned upside down. Children have not been able to go to school or see friends. This can be confusing, and this book aims to help them to understand that! Not only about the current pandemic, but germs in general! It encourages and explains the importance of handwashing and explains why it is important to stay safe at home, even though it can be hard to be away from friends! At the back of the book, are activity pages to give those kids something fun to do while maintaining a safe social distance.
Germs are all around. And even a monster can get sick because of them, but he sure is willing to put in the work to stay healthy as long as possible!
Meet Monster: He is strong, loves to play, and hates the idea of getting a bug. Monster likes being healthy. How else could he play all day with his friends? But his health has always been so good that he has never heard of germs before… until now. As he learns about invisible viruses, bacteria, protozoa, and fungus, Monster feels horrified! What can he do? How can he avoid getting sick? Luckily he has good friends that are willing to share with him all their tips to stay in good shape!
Join Monster and his friends in this fun book about how to keep germs and sickness away! If your children love cute and heartwarming characters and stories written in verse, Monster is sure to become a favorite!  Parents will appreciate the fun reminders on hygiene and good health habits, all in verse, to make them more memorable for the little ones in the family!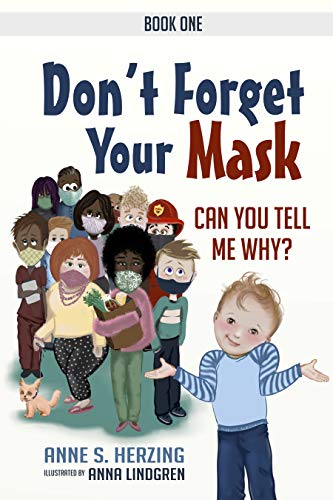 The series of books – Can You Tell Me Why? – were designed to be read with an adult. Due to the changing times in our world, our society, communities, and homes, our children may experience a different version of their regular routines. As we know, children often handle change better than adults. However, when a change is sudden and the adults around them are uncertain, change can lead to anxiety. Can You Tell Me Why? is intended to open the communication between a young child and an adult. Can You Tell Me Why? is an easy read; giving time to listen to the answers from the child. Can You Tell Me Why? is a prompt for any situation in which an adult wishes to understand a child's way of thinking.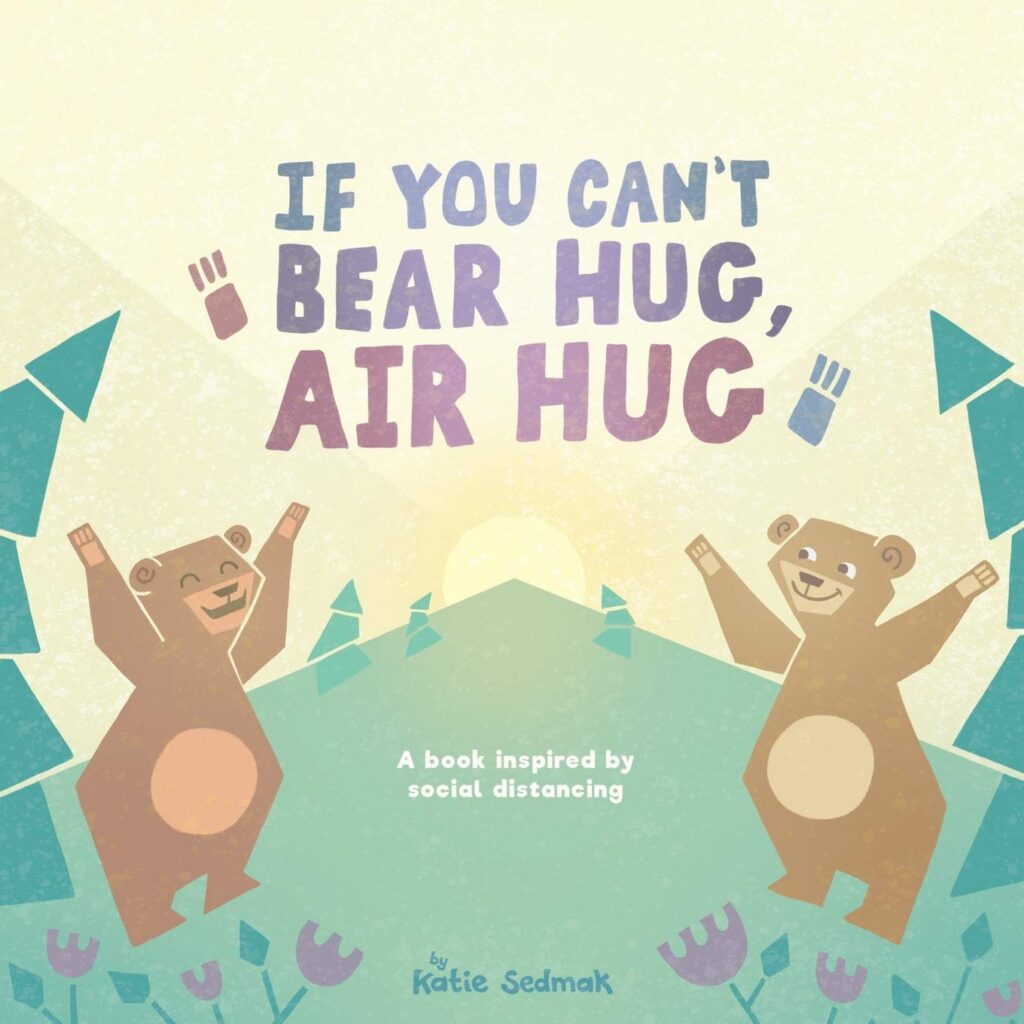 What if animals socially distanced? Chirp, giggle, and roar alongside adorable animal friends as they prove that distance can't overcome love and friendship! "If You Can't Bear Hug, Air Hug" explores the creative ways animals might show affection while socially distancing and delivers a reassuring message of love and resilience. Check out the author's fun website at TheAirHugBook.com
School Coronavirus Do's and Don'ts: a humorous guide to teaching your child essential rules for back to school during COVID 19 by Adrienne Barber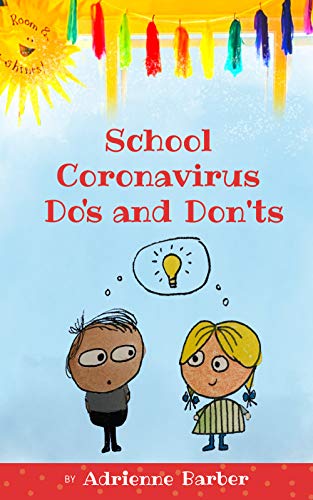 Written by a 2nd-grade public school teacher, this comforting book breaks down the complicated regulations of education during Covid19. This humorous guide will help your child learn new rules and expectations while heading back into school. Whether learning online or in person, this book breaks down the essential safety measures in a silly way. This lighthearted piece will reduce anxiety, and you might find yourself and your child bursting into laughter over the silliness of this book.
Stay healthy, everyone!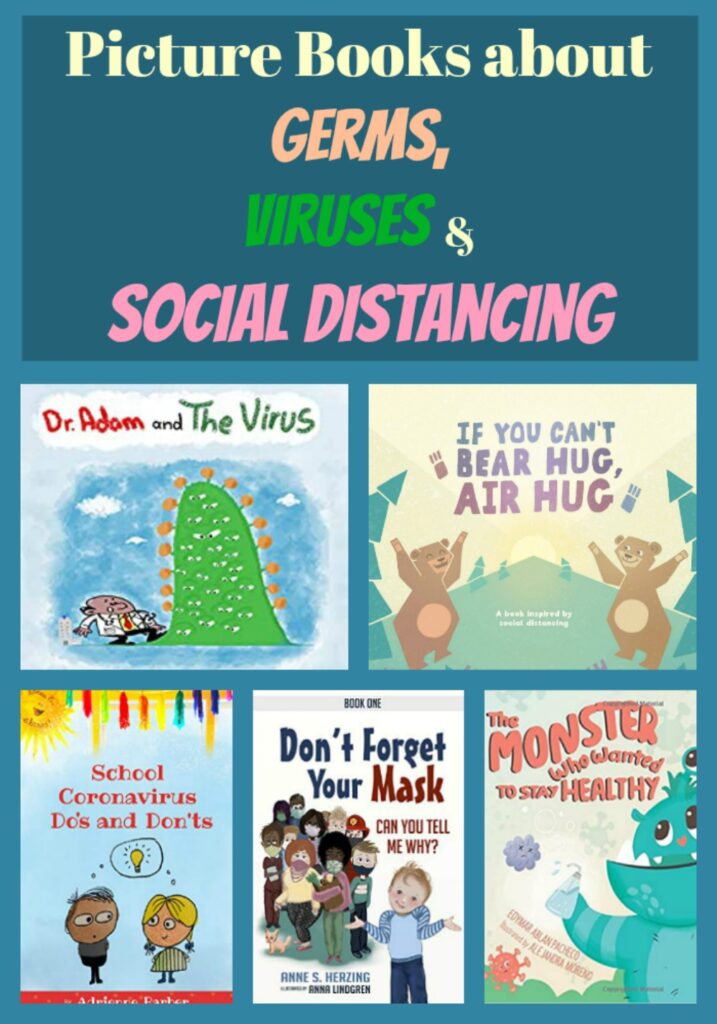 ---
---
Awesome summer reading + activities for reluctant readers
Well…we've added a whole new level of "learning is FUN" layer to summer reading with our new kidlit book-inspired activity ebook!
The ABC's of BookJumping: The Best of Jump Into a Book by Valarie Budayr and Rebecca Flansburg allows frustrated parents of reluctant readers to enjoy hand-picked book reviews and unique companion activities that will reignite your child's love of reading and encourage screen-free family time.
What if you could "live" inside the pages of the children's books your family reads? What if you could enjoy the same adventures as the characters? Bookjumping is taking the solitary act of reading a book and transforming it into an event that can be shared with others. It's the process of pulling books off shelves and stories off pages. It's making kids' books come ALIVE by "jumping" inside the pages. Readers of this ebook will enjoy hand-picked book reviews and unique companion activities that will reignite your child's love of reading and encourage screen-free family time.
"This fun picture-book-based e-book contains over 150 hand-picked book reviews, unique book-inspired activities, and recipes. Just in time for #summer reading!" Amazon reviewer
We purposely made this book an ebook for the "portability factor" and affordable to fit every budget and family need.
Go here for more details on what you can expect from with awesome ebook and learn more about the authors.
Grab your copy of The ABCs of BookJumping: The Best of Jump Into a Book on Kindle HERE.
Happy Reading!