**The posts I write might contain affiliate links or be written in collaboration with businesses or brands. Please see my disclosure policy for more information.**
I wish we lived in a world where grandpas and grandmas, moms and dads, brothers and sisters, BFFs and beloved pets DIDN'T die.
But we do.
Having gentle conversations is a must when it comes to explaining loss to kids. Encouraging them to draw out their feelings is a great way to help them cope, and reading books on the topic is as well. With that in mind, I thought I would take a moment to share three Picture Books about Grief and Loss: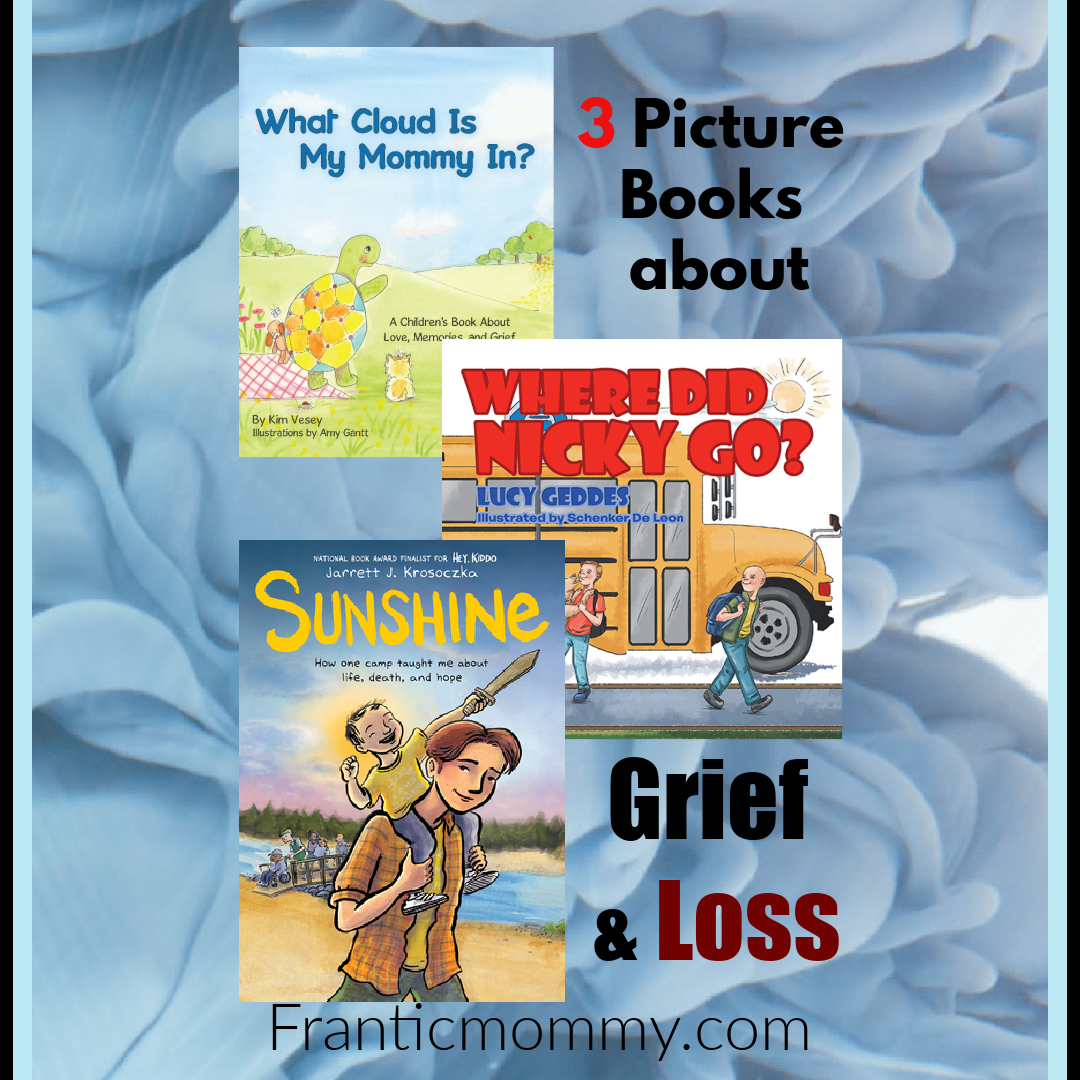 Losing a family member can be one of the most life-shattering experiences. In Kim Vesey's new book, "What Cloud Is My Mommy In?: A Children's Book About Love, Memories, and Grief," she illustrates how difficult it is for children to understand losing one of the most influential people in their lives, their mom. It can be extremely challenging for a family member to explain to a child how to grieve for the loss they just experienced. Vesey's book provides a roadmap for children to understand their heartbreaking loss and how to get through the first year of it in a healthy way.
The book follows a young turtle who learns how to deal with loss and grief after suddenly losing its mother and believing that she is always watching from a heavenly cloud that she now lives in. Accompanied by beautiful illustrations, "What Cloud Is My Mommy In?" shows how the little turtle gets through the first year following its mother's death. Vesey's story provides helpful tools for adults supporting a grieving child and suggestions for honoring memories, sharing tears, and coping through the intense grief that they are experiencing. Her book will guide children through this tough time and will be a useful resource for many families.
"I decided to write 'What Cloud Is My Mommy In?' to help children who are grieving their mother's death," said Vesey. "The book is designed to companion the child and the adults who love them through the first full year of grief. It provides opportunities for tangible activities and intentional dialogue to help them express their emotions during this time." Grief is hard and remembering can be painful. However, it is in remembering that we process our grief and get through the really raw stages. In time, it is the remembering that brings us comfort and peace."
"What Cloud Is My Mommy In?" is a part of a series of six children's books focusing on familial loss and how to get through experiencing painful flares of grief during special days and events. The additional books in Vesey's series include: "What Cloud Is My Daddy In?," "What Cloud Is My Grandma In?," "What Cloud Is My Grandpa In?," "What Cloud Is My Sister In?" and "What Cloud Is My Brother In?" Her books provide ways to memorialize a loved one. This allows both the child and family the opportunity to begin working through their grief and creating new memories. Vesey is a former hospice nurse and her book is available at the WestBow Press, Amazon and Barnes & Noble
---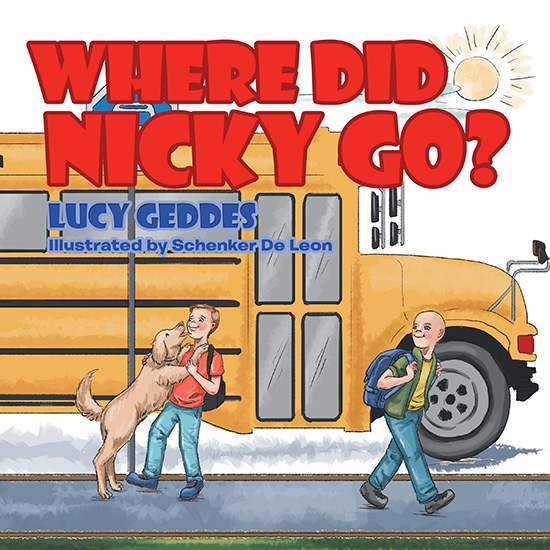 School is out for the summer. Normally, Danny would be excited to be spending the summer with his best friend, Ryan. But this year is different. Sadly, Danny has just lost his beloved dog, Nicky.
When Ryan asks him for a favor while on the bus ride home, Danny is unsure of what to do. But as he is about to discover, sometimes the most difficult favors are the ones that help us the most.
In "Where Did Nicky Go?" Geddes gently approaches the delicate subject of death and imparts a valuable message for young readers to learn from as it tells the story of a boy and his experience dealing with grief for the first time after his beloved dog, Nicky, passes away. Having been a teacher for 33 years as well as a parent and grandmother, Geddes knows firsthand the loss of a pet or loved one can be difficult for children to comprehend. She hopes her book will assist parents in helping their children understand the meaning of grief, cope with difficult times, and navigate the healing process which is much needed during these times of uncertainty.
---
Sunshine: How one camp taught me about life, death, and hope by Jarrett J. Krosoczka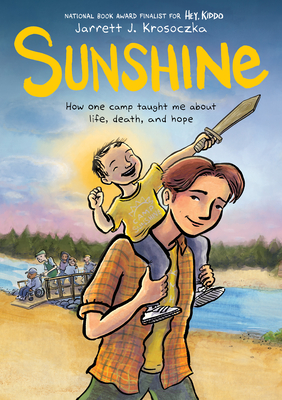 From the award-winning creator of Hey, Kiddo comes a memoir about embracing life while helping kids who are in the fight of their lives.
When Jarrett J. Krosoczka was in high school, he was part of a program that sent students to be counselors at a camp for seriously ill kids and their families. Going in, Jarrett was worried: Wouldn't it be depressing, to be around kids facing such a serious struggle? Wouldn't it be grim?
But instead of the shadow of death, Jarrett found something else at Camp Sunshine: the hope and determination that gets people through the most troubled of times. Not only was he subject to some of the usual rituals that come with being a camp counselor (wilderness challenges, spooky campfire stories, an extremely stinky mascot costume), but he also got a chance to meet some extraordinary kids facing extraordinary circumstances. He learned about the captivity of illness, for sure . . . but he also learned about the freedom a safe space can bring.
Jarrett brings readers back to Camp Sunshine so we can meet the campers and fellow counselors who changed the course of his life. This book will be published in May of 2021 but you can preorder a copy now by going
HERE.
Final Note: Sesame Street has exceptionally good info and shows about explaining death and loss to kids. You can check them out
HERE
.
---
Do you like to review children's books? If so, Multicultural Children's Book Day needs YOU! MCBD is looking for people who would love a free diverse book in exchange for an honest review on social media during the month of January.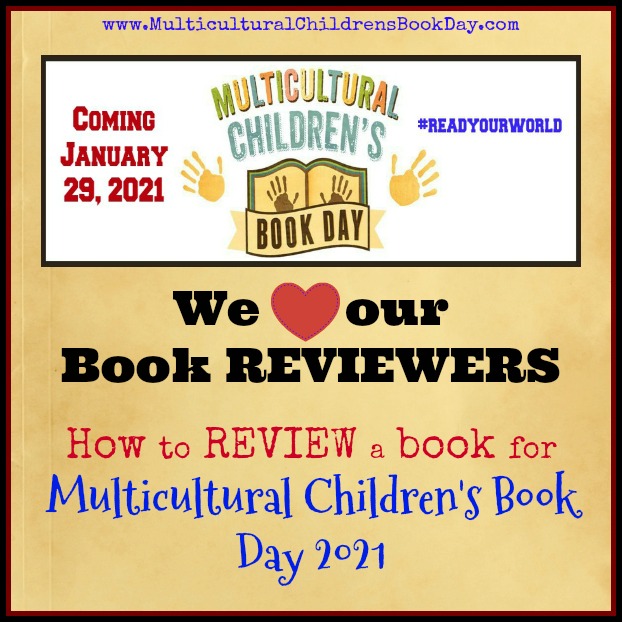 If you love diverse books for kids and have a social media platform to share a review on, they want to give you a FREE diversity book to review for their January 29, 2021, online celebration.
Book reviewers need at least one non-private social media account, plus the ability to leave a review on Amazon, to be able to qualify for a free book.
Acceptable social media platforms include Facebook (Pages only-no Profiles), and non-private Twitter, Pinterest, Instagram, or YouTube accounts.
Go HERE to learn more and to sign up.