**The posts I write might contain affiliate links or be written in collaboration with businesses or brands. Please see my disclosure policy for more information.**

In case you missed the memo, I am on quest. 
A quest, for a No Bummer Summer.



NO CLUE of what I speak? No biggee, go HERE for the backstory on What In The World a No Bummer Summer might be.


NOW…moving forward, let me preface by saying the weather has sucked for two days. Daddy is out of town. Mommy has butt-loads of work. Basically it's the recipe for heavy drinking (on Mommy's part) and lots of squabbling. 


My Solution: Build a Fort! heck YEAH! What kid doesn't love a Fort! This goes hand-in-hand with the MemeTales Summer Readathon post I did a few days back. Give the kids some cheap fun AND  a place to read and book jump.  A win/win, baby! (p.s I don't drink at all…but I do like to threaten to do it on occasion….)
For our Frantic Family Fort, we kept it simple and used the good ol fashioned sheets-n-binder clips method cuz we can create a hidey-hole/fort with very little money by using existing sheets and furniture. Don't have Binder Clips?
No worries, Chip Clips work too 🙂 Heck, I've been know to sacrifice a few pants hangers for the sake of a good fort.


Our fort is a dandy, but it did make me wonder "what else was out there."  SO, I started snooping.  I have to share that, in my research travels, I encounter some aaammmmazzziing Fort ideas. Seriously, I want to build a new fort a week (and maybe I will).
Here's some of my favorite links, pictures and ideas 🙂
From the wonderfully-cool website All For The Boys. This one would be called If Only There Was A Carpenter In-The-House (oh wait, there is…)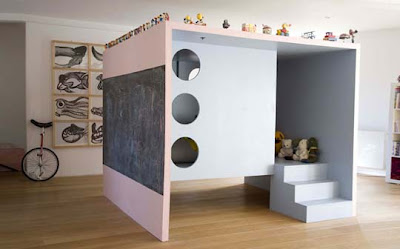 And this one would be called Book Lovers Paradise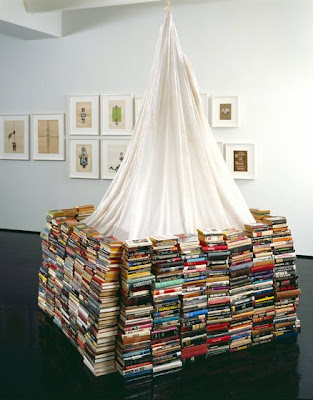 If this wasn't so off the hook, I'd try it. And call it Dumpster Diving Pays Off.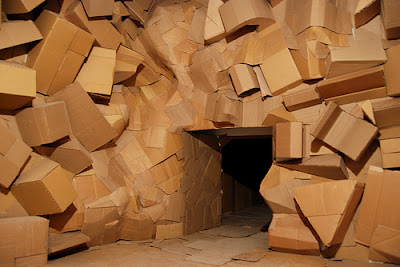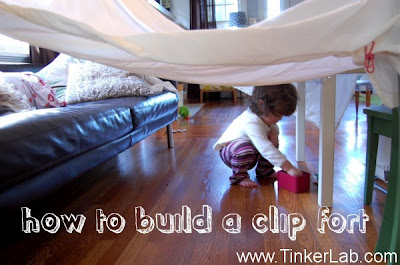 Last, but not least, I found yet ANOTHER great website called Modern Parents;Messy Kids
LOVE this DYI Newspaper Fort. THAT would be in the Franticmommy category of Cool, But NO FRICKIN WAY.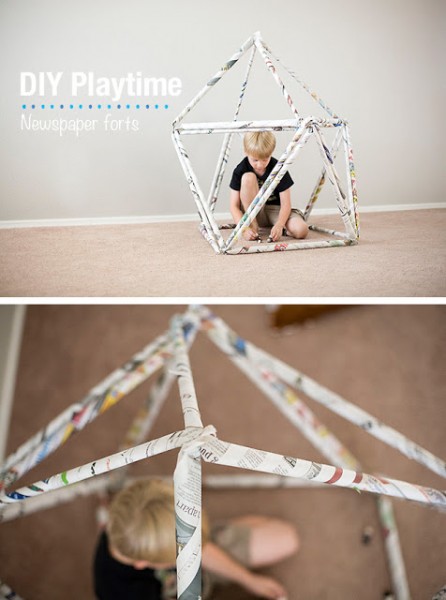 How about you? What kind of fort does your family like?
Never Miss a Poop Story. Subscribe HERE http://feeds.feedburner.com/blogspot/dpfZp