**The posts I write might contain affiliate links or be written in collaboration with businesses or brands. Please see my disclosure policy for more information.**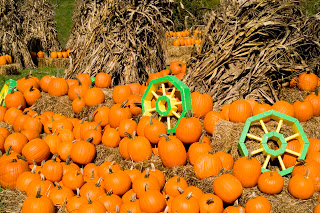 Fall winds blow and leaves make their decent from tree limbs. It is the perfect time for fun autumn activities for kids. Here are some ways to have fun with your kids this fall:
Create an autumn yard collage:
This is a great way to get your kids involved in beautifying your front lawn for the fall season. Materials you will need to create your autumn yard collage include hay bales, pumpkins (all sizes), scarecrows, witches, corn shocks, etc. Anything related to fall will look wonderful. Stack your hay bales to create a backdrop. Next, place a huge scarecrow (or witch) on the center of the stack. Then fill in around this centerpiece with your smaller items like pumpkins, gourds, corn, corn shock, etc. Get creative! Your finished result will not only be the envy of the neighborhood, but also a great backdrop for Fall family photos.
Make a haunted tree
Making a haunted tree is a fun activity for everyone. It is especially great to do right after raking leaves. First, pick the biggest, best tree in your front yard; preferably one with many long, crooked limbs. Next, take small white trash bags and stuff the top half with leaves from your yard. Twist and tie the bag into a knot, or use a twist-tie to close the end where the leaves stop. Turn upside down and you have a ghost! Make as many of these ghosts as you can, then tie them to tree limbs. As the fall winds blow, your ghosts will haunt your tree.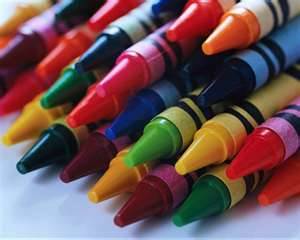 Hook up each kid with markers, paper, glue, glitter, stickers, and other fun crafts supplies. Let them make several autumn cards and write a special message on the inside of each one. Let the glue on your creations dry and they encourage your kids to gather the cards and take them to your local nursing home to distribute among patients.
 Need some more fun ideas? Check out sites like The Melrose Family, Tip Junkie, SimplyRealMoms, NellieBellie, and MissInformationBlog. Happy Fall!
Never Miss a Poop Story. Subscribe HERE http://feeds.feedburner.com/blogspot/dpfZp