**The posts I write might contain affiliate links or be written in collaboration with businesses or brands. Please see my disclosure policy for more information.**
You may remember this last Halloween when, thanks to friend and client Jump Into a Book, the Flansburg household did it's first-ever Book-or-Treat.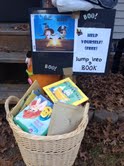 It was a huge success. Little kids in costumes filled my yard looking at their books from our book bin.

Kids love getting books and I am sure I don't need to launch into a speech on the importance of reading to your rugrats. Books are awesome-pass it on.
Then today, I got a e-newsletter from our local United Way and I just had to share.

United Way of Brainerd & Cass County is part of a great program for kids (5 and under) called Dolly Parton's Imagination Library. Here's an excerpt from the UW newsletter:
Each month enrolled children from birth to five years of age receive an age appropriate book through the mail. The books are carefully chosen to encourage a love of reading and learning. For each year of the child's life, the series of books received contain characteristics specific to their age and follow the themes of the program; imagination, inspiration, regard for diversity of people, culture and environment, and the promotion of self esteem.
Currently, about 1,700 children are enrolled in Crow Wing and Cass Counties with a cost of $25 per year, per child. The United Way is tasked with promoting the program and paying for the books and postage. We are lucky to have volunteers manage the database.
The Imagination Library serves an important role in our community by encouraging reading and learning in pre-school children as well as family literacy. Please consider sponsoring a child today by filling out the form below.
This program works two ways. You can sign your child up HERE to receive a FREE wonderful book in the mail every month.
OR, you can sponsor a child is only $25 for the year. Such a small price to pay! Here's a link to the sponsor form and YES, Lakes Area Mom Squad will be sponsoring someone 🙂 You can read more about Dolly Parton's Imagination Library Program through United Way HERE.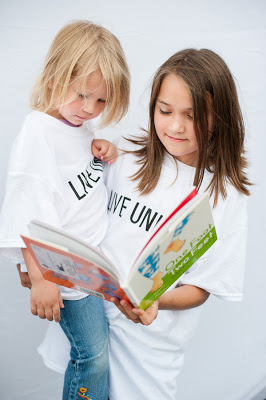 Happy Reading!
Never Miss a Poop Story. Subscribe HERE http://feeds.feedburner.com/blogspot/dpfZp