**The posts I write might contain affiliate links or be written in collaboration with businesses or brands. Please see my disclosure policy for more information.**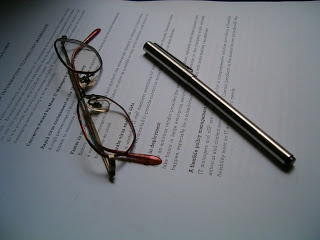 There are lots of interesting business ideas out there for how to Work at Home. I never realized all the options until I become one. As more and more employers look for ways to cut costs, hiring people to work remotely is getting more common.  Here are some business ideas and strategies for a home-based business for moms.
Telecommute (Virtual Assistant)
There are multiple resources on the web where you can browse for telecommuting (also called Virtual Assistant) jobs. Sites like Virtual Vocation, Hire My Mom, and Guru are ripe with decent jobs. You can also check with local employers who may appreciate your skills as well. Even your current employer or employers from your past are often sources of telecommuting jobs. A telecommuting job is basically any job that can e be done remotely, your home for example.
Telecommuting jobs are varied, but writing, project management, and Internet marketing duties are probably the most common. Many busy speakers and trainers need help managing their calendars and doing other admin-type tasks. Tap into something you already know how to do and offer your services to employers who need you.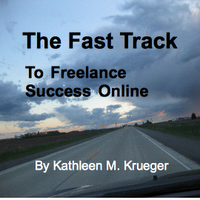 Another business idea is to do freelance work for clients. You could offer marketing advice, design websites, write articles, edit e-books, and a host of other things. Working freelance means you have multiple clients rather than an employer, and you will need to market your business and skills in order to find clients. My friend Kathleen Krueger is rockin the freelance life and she just published her first book The Fast Track. I highly recommend her book for anyone thinking about freelance writing. Check out her book HERE
If you don't want to work for others (or if you want to do both), you can start your own home-based business. Like freelancing, you are responsible for finding clients and promoting your business. Consulting, providing information, coaching, and building a membership website are just some of the ideas for a home-based business. Some moms have had success providing information to others who want to build their businesses from home.This task may sound daunting, but with abundant resources and source, it's easier to achieve business ownership than it was a few years ago.
Getting Started-Have a Plan:
You need to know what you're doing and have a handle on the tasks that need to be done. As a mom, you will have unexpected interruptions and also unexpected moments when you can snatch a few minutes' work. If you have a grasp on the day's tasks, you can nip in and out of work mode and always know what needs to be accomplished. 
Organization is huge. Have all your systems and process in place before you take the leap into working-from-home and this includes an "back-up" plan if you need time off. Again, tapping into WAHM forums and discussion boards will help hone your craft and make friends. I recommend Virtual Assistant Forums and sites like Circle of Moms to find support.

Want some more telecommuting and guidance for your Virtual Assistant biz?? Check out this awesome program from VANetworking. This course is full of templates, guidelines, suggestions, and forms that will get you on the path. I promise it will be the "roadmap" you've been looking for for your business success. Time to ROCK the WAHM life!More details HERE.