Today, there are sooooo many work-from-home options available.
BUT instead of employing what I call "the spray and pray" method of trying 20 things and sucking at all of them, it's better to laser in on a few and do them well. This also helps you to stay motivated and succeed. If you are working on something you are good at and enjoy, you are more likely to stick with it.
Of course, there are scams out there that promise you thousands of dollars for doing nothing but what you want all day, and this simply isn't realistic. Working from home is still work! But it will be made much easier if you choose something that interests you and that you enjoy doing. Here are some options and how you can determine what works for you. Last week I did a post on that very subject. Read more HERE.
1. Time
Be honest about how much time you have. If you have young children, you'll need to arrange for childcare or work around their school schedule. If you only have ten hours a week to put toward a work-at-home (WAH) job, then it's better to go ahead and admit that now rather than bite off more than you can chew.
2. List your skills
Making lists is not always our first instinct, but it's a good exercise for looking truthfully at your abilities, hopes, dreams, and so forth. And don't short change yourself! I recently had lunch with someone who wanted to work from home, but felt she had no skills. After a few minutes of asking questions, I unearthed the fact that she knew how to do press releases and create newsletters-two very "in-demand" skills these days! Begin by making a list of your practical skills – these can run the gamut from meal planning to typing to teaching. Then fine tune that into skills that businesses may ant or need.
3. Be Real with The Money Situation:
Make a list of your income needs. How much money do you need to quit your day job, or to pay the mortgage? List all expenses from groceries to car payments. Don't forget health insurance. THAT is a very weighty (and necessary) expense these days. Be real about this. Quitting your day job and starting a home business with a "butterflies and rainbows" attitude is a recipe for disaster. Make any WAH move you make a well-thought-out and strategic one.
4. Get a Path:
Finally, make a list of your goals and dreams for your business. Where do you envision your business going? Are you content working for others or do you want to go into business for yourself? How big is too big, and how small is too small? Include in this list your financial goals – maybe you'd like to afford a vacation, a new car, or just enough to cover the electric bill every month.
Having these lists will help you determine if a WAH opportunity is a fit for you. If it doesn't help you meet your goals, it probably isn't right for you.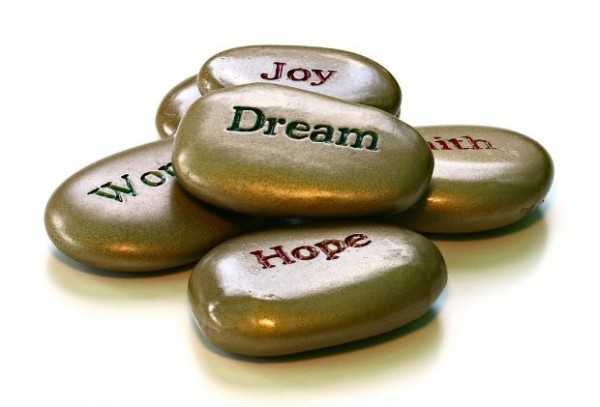 5. Find Reputable Sources:
If you're working from home, you have a computer and an internet connection, right? So get online and research. If you are going to do work at home for a company, research that company thoroughly – check into references, reviews, and the reputation of that company. In this day and age of WAH scams, it's just as important for you to interview the company as it is for them to interview you!
Join message boards and online communities that offer reputable information about WAH jobs. Here you can ask questions and build relationships for support. Another online option is to join a WAH community where jobs are posted regularly.
My Favorite Sources for WAH-Type Work:
Do you have a "honey hole" for consistent and legitimate work? Please share!
Want more tips and resource for working at home? Visit my WAHM Toolbox tab for links to my What it Takes to be a Virtual Assistant series!